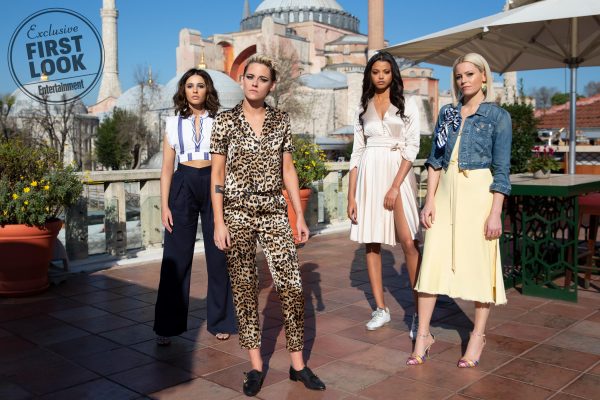 A new generation, a new set of Angels. Charlie's Angels is one of those franchises that seem to always find new relevance – and despite originally coming out more than 40 years ago, has been reborn many times over in different guises. The latest of which will be coming out later this year in November.
So, what's in store for this generation of butt-kicking ladies that are out to save the world? Well, we don't know too much in regards to story details for the movie, but thanks to Entertainment Weekly we finally have some first images from the set of the film to give us an indication of what could be in store for the new Angels played by Kristen Stewart, Naomi Scott, and Ella Balinska.
The release of the images comes along with a short interview with co-writer/director Elizabeth Banks who also provided a brief idea of what can be expected from this modern vision of the story. According to Banks, despite appearance, this isn't a reboot of the franchise in the strictest sense, but instead just builds upon the previous versions. This time our title trio exists not as a solo team, but rather as part of "a security and intelligence service that has teams around the world," each led by a different "Bosley", some of whom are played by Patrick Stewart and Djimon Hounsou. The film will see Stewart, Scott, and Balinska's trio needing to team up with other Angels to deal with challenges of larger proportions and bigger global consequences.
Part of the reason the agency has grown so big, as Banks explains, is because benefactor Charles Townsend has seen his immense wealth simply escalate over the past 40 years, leaving him with more resources to fund a now larger organisation.
If you were rich in 1976, you only got richer. Charles Townsend is richer than ever, so he's grown the business into a global spy agency.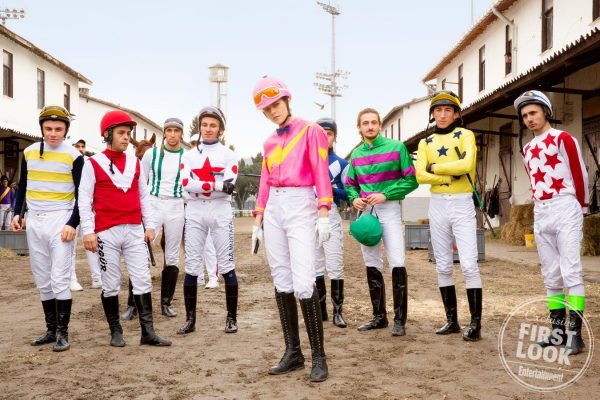 However, as much as there are many Angels around the globe, as with all things in the movie world, it's really only what happens in the US that matters and so the movie will focus mostly on our trio of angels there. And Banks also provided some additional explanation of exactly who Stewart, Scott, and Balinska will be playing:
Sabina Wilson (Stewart), the hard-partying, highly skilled wild card; Jane Kano (Balinska), the ex-MI6 muscle of the group; and Elena Houghlin (Scott), the MIT-trained scientist who serves as the heart of the movie.
We are still waiting for an official trailer for the movie, but based on this interview, it seems like we could be getting our biggest Charlie's Angel challenge yet in this upcoming film, which is set for release on November 15th. Alongside the already mentioned cast, the film also stars Noah Centineo (whose work in this production led to Sony tapping him to be the new He-Man), Sam Claflin and Jonathan Tucker
Last Updated: April 15, 2019