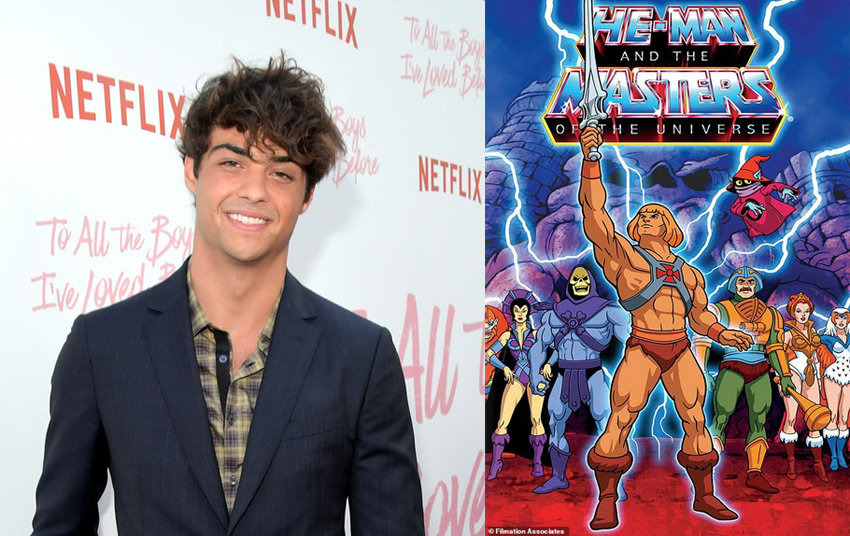 It would appear that Noah Centineo has the power. The Wrap is reporting that the 22-year old actor is in talks to star as He-Man in Sony's long-gestating live-action feature film reboot of Masters of the Universe.
Centineo kicked off his career with TV series The Fosters and Disney Channel efforts like How to Build a Better Boy, before landing a set of breakout roles in Netflix rom-coms To All the Boys I've Loved Before and Sierra Burgess is a Loser last year. Centineo also appears in Sony's upcoming Charlie's Angels reboot and reportedly it's here where he impressed the studio enough for them to give him this gig.
Masters of the Universe was a combined cartoon/toy franchise created by toy manufacturing giants Mattel back in the early 1980s. It followed He-Man, the heroic secret identity of mild-mannered Prince Adam, as he battled the nefarious forces of evil and the sorcerer Skeletor for control of the magical planet of Eternia. The franchise spawned an animated spin-off in She-Ra: Princess of Power (which recently got a reboot as well), numerous action figure lines, comic book titles, and several new versions of the original cartoon.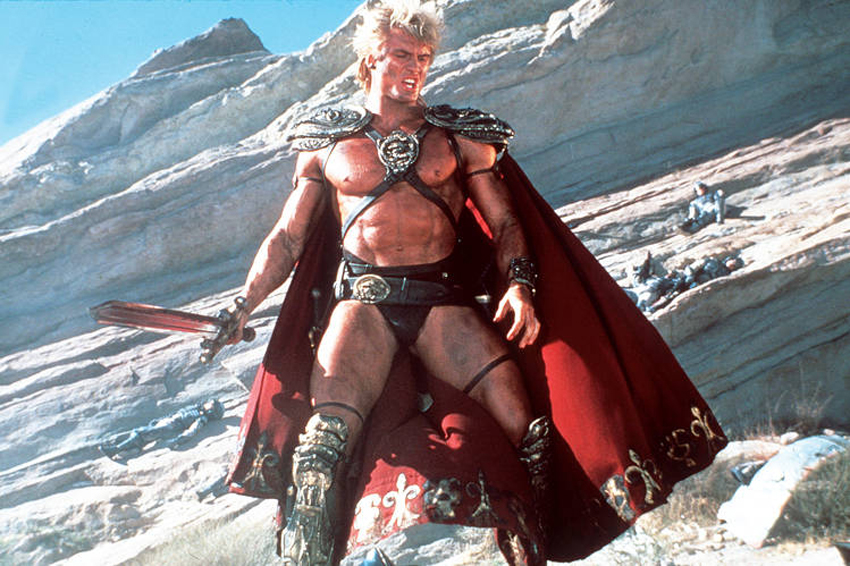 Most pertinent to this discussion though would be the 1987 live-action movie starring Dolph Lundgren as the muscle-bound He-Man. Lundgren's appearance in that film (which was a grim, serious departure from the corny cartoon) is certainly a far cry from the "pretty boy" Centineo, which is leaving fans of the previous movie concerned. However, we still don't know much about how this new movie will play out. What we do know it that Sony wants to start production in Prague in July. That really doesn't leave a lot of time for Centineo – who already stands at 1.88m tall – to pack on the bulging muscles He-Man is known for.
That's if this He-Man will even have bulging muscles. The production has seen numerous directors and screenwriters come and go ever since it was first announced way back in 2007 (Jon M Chu, Chris Terrio, Jeff Wadlow, McG and more were all attached at one point in time), and with each of them came brand new visions of what the movie should be. Currently, brothers Aaron and Adam Nee (Band of Robbers) are set to direct, while also sharing screenwriting credit with the writing team of Art Marcum and Matt Holloway (Iron Man, Punisher: War Zone) and their plans are still a mystery right now. Will they hew closer to the lighthearted approach of the original cartoon, or also make things a bit more mature like the Lundgren film?
What do you guys think of this casting (which I have to mention has not been officially confirmed by Sony or Mattel yet)?
Last Updated: March 27, 2019