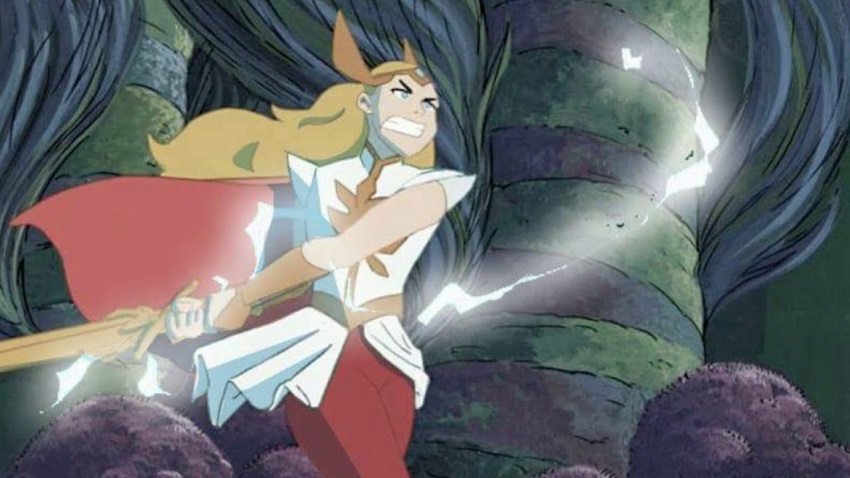 The first stills for the upcoming She-Ra reboot, She-Ra and the Princesses of Power, were not particularly well-received by many. She definitely looked much younger than people are accustomed to, her costume got a bit of an age-appropriate redesign, and yes – her face did look weird. However it's clear this reboot is squarely aimed at the new generation, and not for people like me who grew up in the '80s watching the original.
The show, under the stewardship of Noelle Stevenson (Lumberjanes) and Chuck Austen (Steven Universe), stars the voice of Aimee Carrero as Adora/She-Ra. This is her second stint as a princess after voicing Princess Elena in the Disney Channel's animated series Elena of Avalor. The series will also feature the voices of Karen Fukuhara, A.J. Michalka, Marcus Scribner, Reshma Shetty, Lorraine Toussaint, Sandra Oh, and more.
The official synopsis is as follows:
She-Ra and the Princesses of Power is the story of an orphan named Adora (Carrero), who leaves behind her former life in the evil Horde when she discovers a magic sword that transforms her into the mythical warrior princess She-Ra. Along the way, she finds a new family in the Rebellion as she unites a group of magical princesses in the ultimate fight against evil.
Let's take a look:
To be perfectly honest I still think she has an oddly-shaped face, but it does look much better seeing it in motion – as does the reworked costume. We don't get to see much in the teaser, but the animation looks simple and smooth, with some great light effects. I also quite like the little bit we hear of Carrero's voice work for the character. Far too often children's characters have voices that grate on the ear, but it sounds like she's got the right blend of youth and strength in her voice – which is just what you want for a younger She-Ra.
Overall I like this first impression and look forward to seeing a full trailer. Once we see more of the storylines and other characters we'll be in a better position to judge whether or not there's something here for us older kids as well.
What do you think?
She-Ra and the Princesses of Power will premiere on Netflix on 6 November.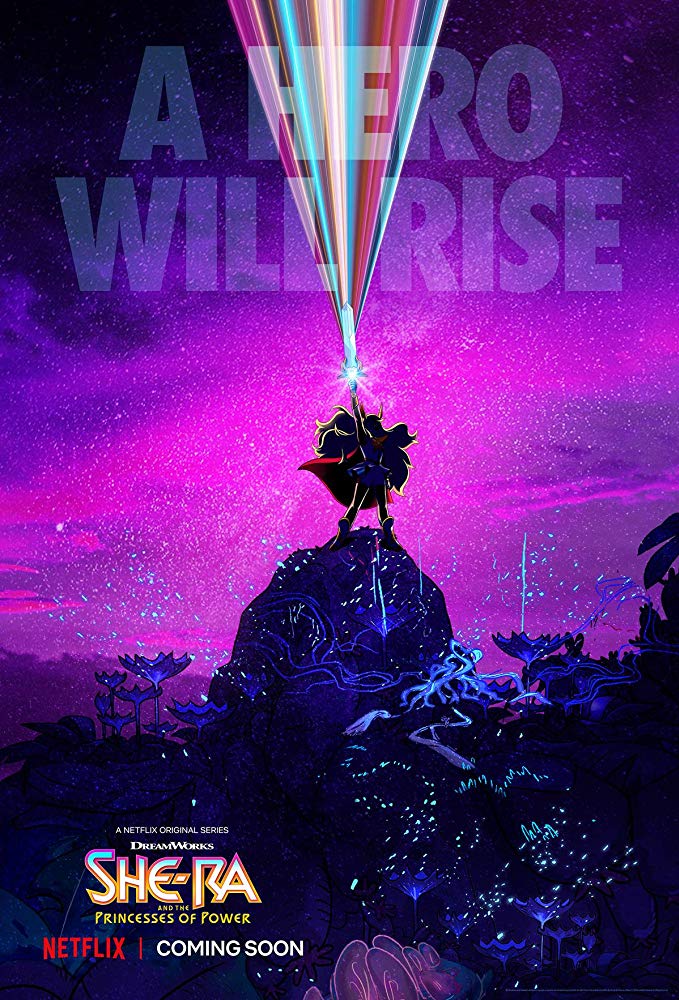 Last Updated: September 11, 2018