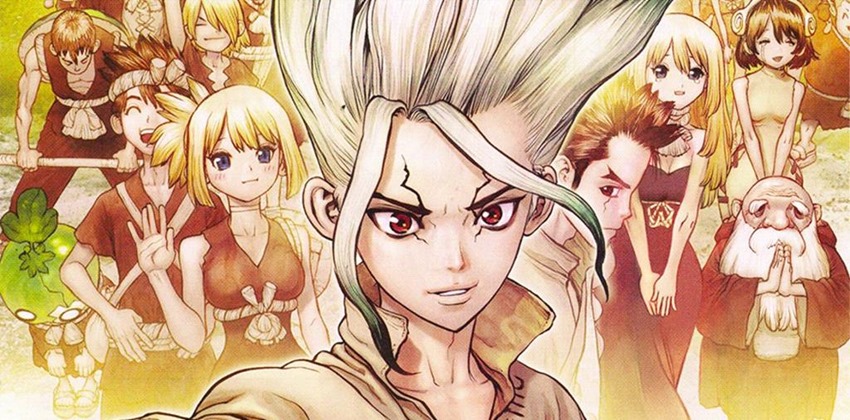 The Manga series of the 2000s were defined by action. The shinobi subterfuge of Naruto, the bonkers bankai of Bleach and One Piece's enduring silliness provided for some fantastic spectacle in the pages of Shonen Jump. The genre is still alive and well, but there's a new kid on the Shonen block who is giving readers something that they've seldom seen: An education.
One of the most popular manga series currently out, Dr Stone by Inagaki Riichiro and Boichi is some of the most damn fun you can have with seeing the power of science in a brave new world. It all starts with a bang, as the entire planet finds itself washed in the glow of a light that petrifies the human population, transforming them into stone statues.
Thousands of years pass in the wake of mankind's instant extinction, and suddenly some people begin to emerge from their stone cocoons. One of those people? A high school kid with an incredible intellect, who pledges himself to finding a way to reversing mankind's condition, even if it means starting from square one and rebuilding science into a force to be reckoned with.
That on its own is a great plot, but the fact that Dr Stone does so with actual working science in every weekly chapter? That's kind of magical. Imagine if Bill Nye The Science Guy had a crossover with Conan the Barbarian, and you'd have a good idea as to just how the world of Dr Stone operates. A world that is going from printed page to TV screen, as an anime adaptation has been announced. Here's the scanlation, from MangaStream: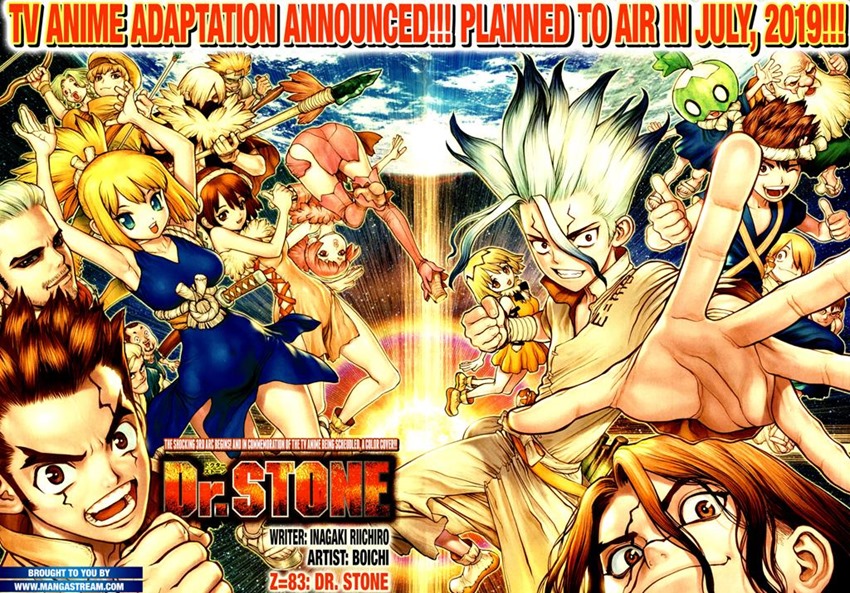 It's not exactly surprising that Dr Stone is getting the anime treatment, as Shonen Jump's most popular creations usually find themselves on TV sooner rather than later. The actual manga is still in its infancy, having only rolled out around 83 chapters at the time of writing, but it has managed to cover so much ground so far with its particular narrative.
Not only is Dr Stone fascinating to read, but it's also exciting, charming and it has some of the best damn overreaction art I've ever seen:

Neat, right? The anime series will debut next year July. Now this excites me.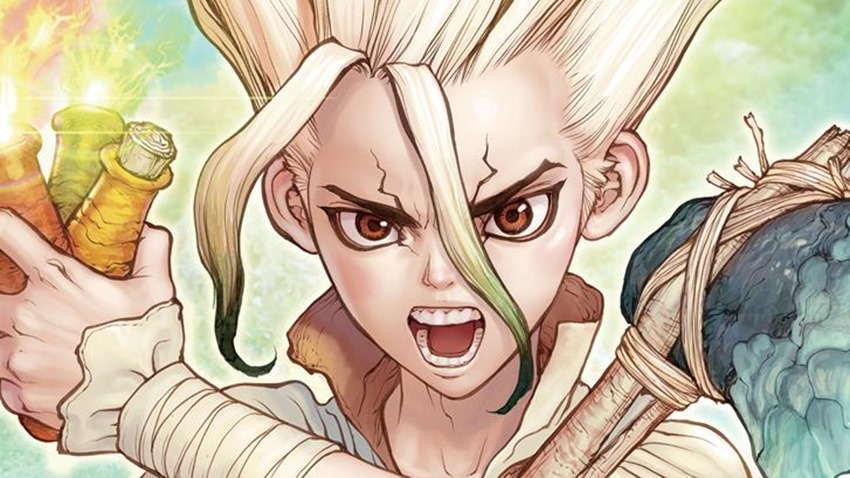 Last Updated: November 16, 2018