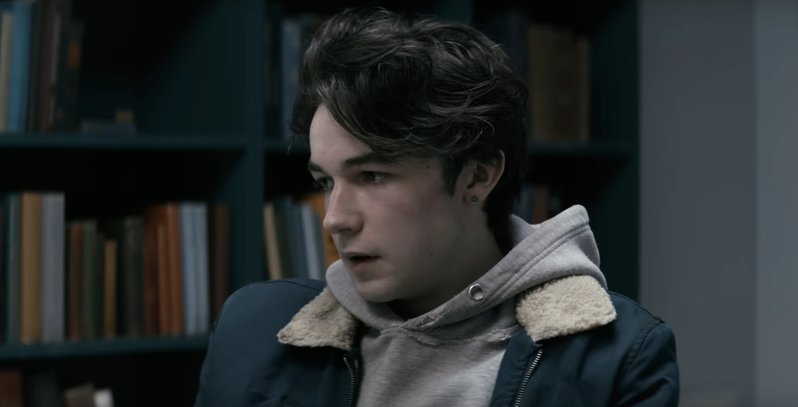 Sometimes a show being a hit both critically and with audiences is just not enough to keep it going. Despite proving to be one of the most successful shows on YouTube Premium, Wayne has been cancelled (as revealed by Deadline) . It's an action-packed black comedy about a teenage vigilante (Mark McKenna) and his quest for justice with girlfriend (Ciara Bravo) while being pursued by Dean Winters' character. It's been canned, despite its pilot receiving a staggering 27 million views, stats which make it one of the most watched TV series of the year.
However, in this case, it's not really a matter of YouTube feeling unhappy with the show, but rather a change in focus from the company itself which has resulted in it feeling the show will no longer fit their new strategy.  The Google-owned website has made a move to transition away from the subscriber model towards more ad-supported content and decided to do away with most of its scripted lineup.  Wayne as one of the year's most popular series, the unfortunate big victim amidst all the cancellations.
It's a sad and sudden departure for a show that was proving extremely successful with both critics and audiences, but its success is something which creator Shawn Simmons and co-showrunner Rhett Reese hope will enable the show to find another home quickly in another streaming service, reaching out to the likes of Netflix, Hulu and HBOMax in the hope one of them is willing to take the show on further.
Last year we saw a spate of cancellations to popular shows like Brooklyn Nine-Nine, The Expanse and Designated Survivor all finding homes elsewhere and with Wayne currently having even better numbers than these three shows from its first season, there is a chance it can easily land a home elsewhere. For the sake of all involved, lets certainly hope so.
Last Updated: August 19, 2019