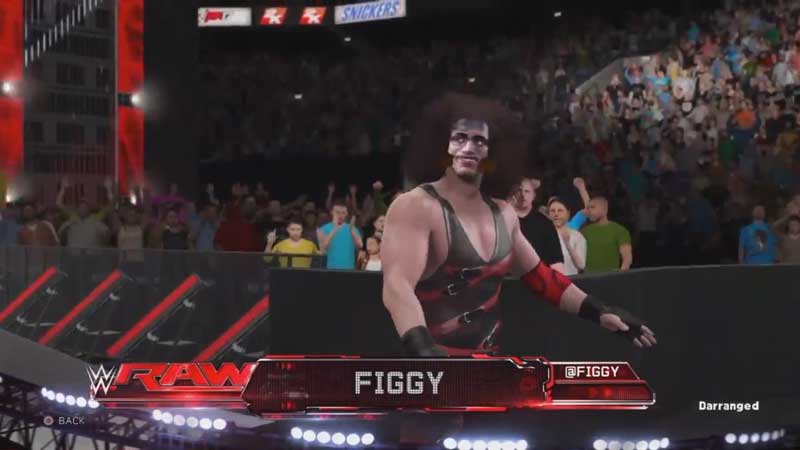 While WWE 2K17 may give players a power fantasy and allow them to set up dream matches between legends and icons, there's a certain thrill in playing the game with a wrestler that happens to wear your face into the ring. And I'm not talking Silence of the Lambs face-wearing here. Nope, I'm referring rather to the set of tools that allow players to upload and map their face to a superstar.
So how do you do it exactly? Pretty easily actually. First up, fire up WWE 2K17 and make your way to Community Creations and then the Logo Manager:
From here, you'll get a logo token (max of 20 per day), which can then type into the 2K website linked here, to do a few uploads: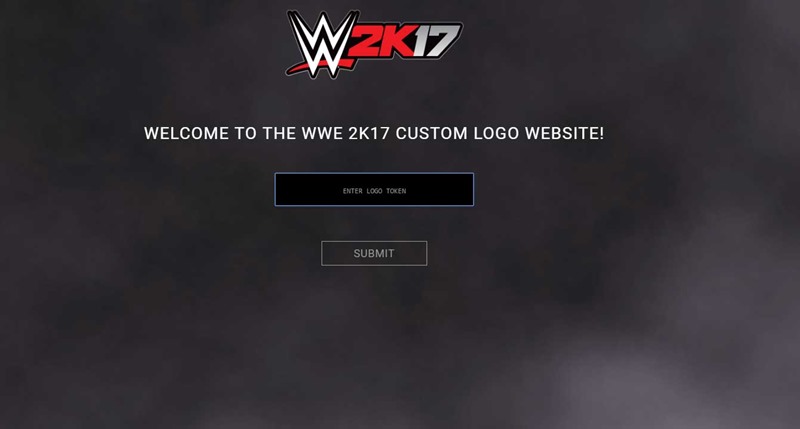 Navigate to the Face Upload option, and make certain that you use a 512 square image for optimal results. You don't need to have the face saved as a PNG, as you can also get great results by taking a photo of your subject against a neutral background, such as a white wall. For the bestes of results, I'd recommend applying a little photoshop elbow grease towards creating a PNG however of just the face of your subject. But results may vary: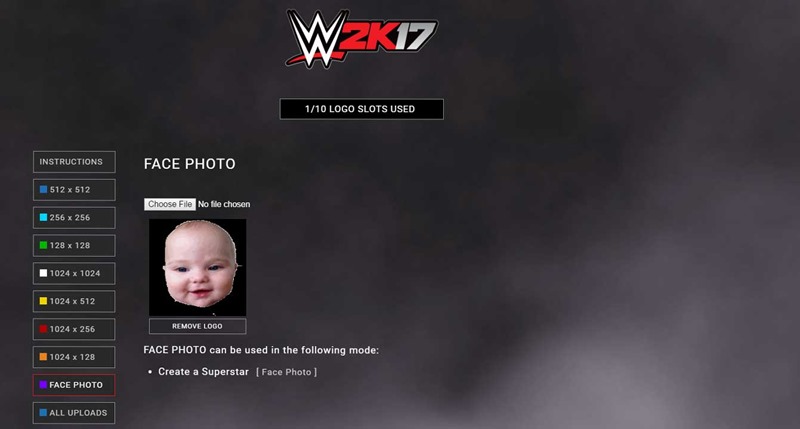 Back in WWE 2K17, exit and re-enter the Logo Manager, and there you go! Your creation should be available for download: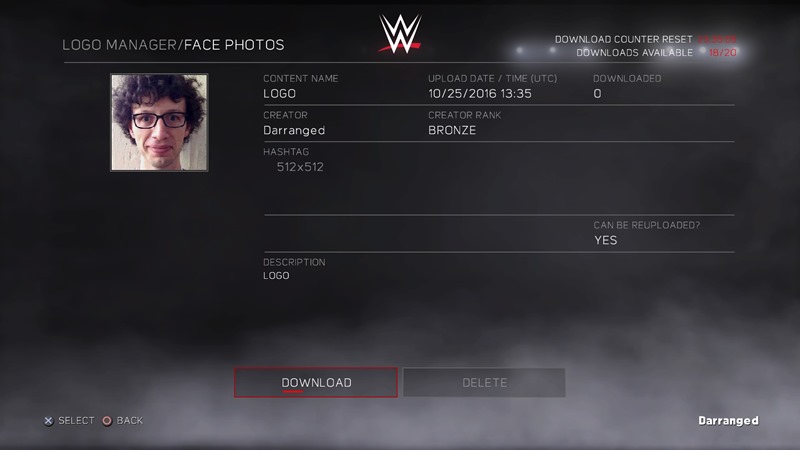 In the custom superstar section of WWE 2K17, go to face photo capture and downloaded. And now you're ready to begin: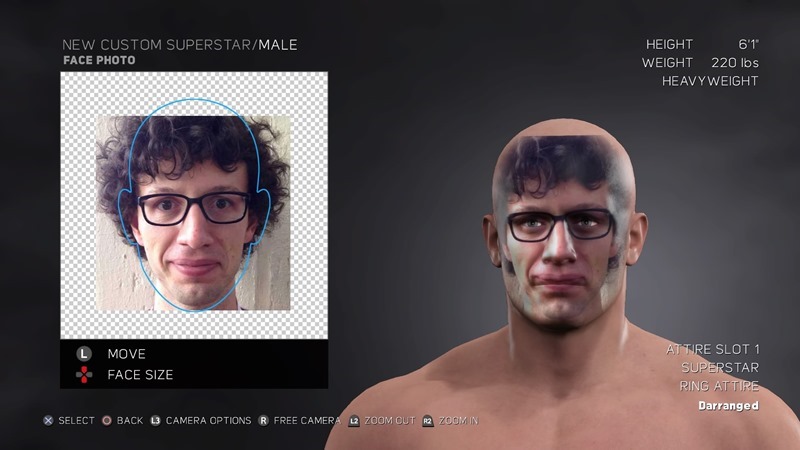 Here's where the real fun starts. You're going to need to map your subject as closely as possible to the superstar template. Play around, use every feature possible and you'll end up with something that doesn't look like a Porra abomination like my quick of Matty does.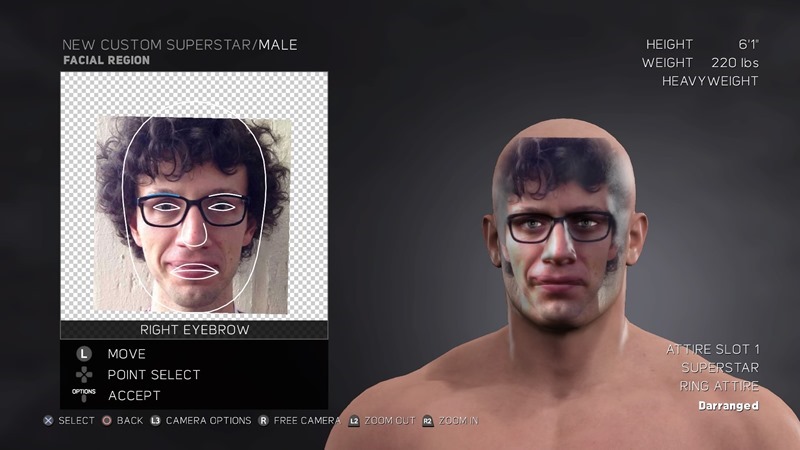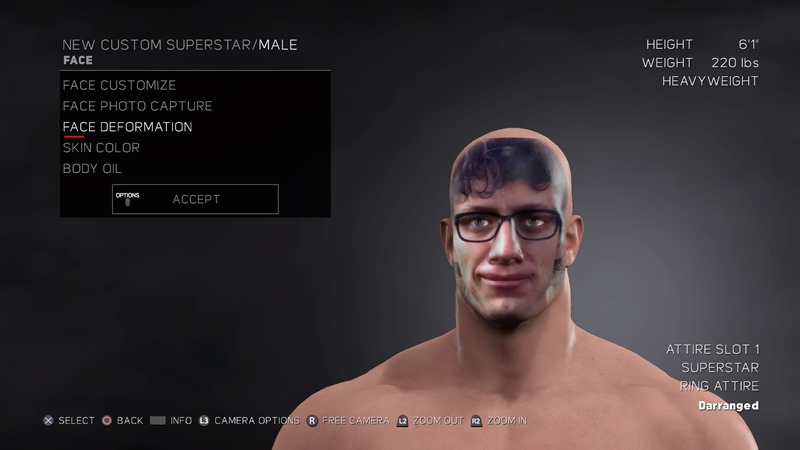 Throw on some threads, tweak their backstory and go create custom movesets and entrances. And you'll soon have a masterpiece, like this: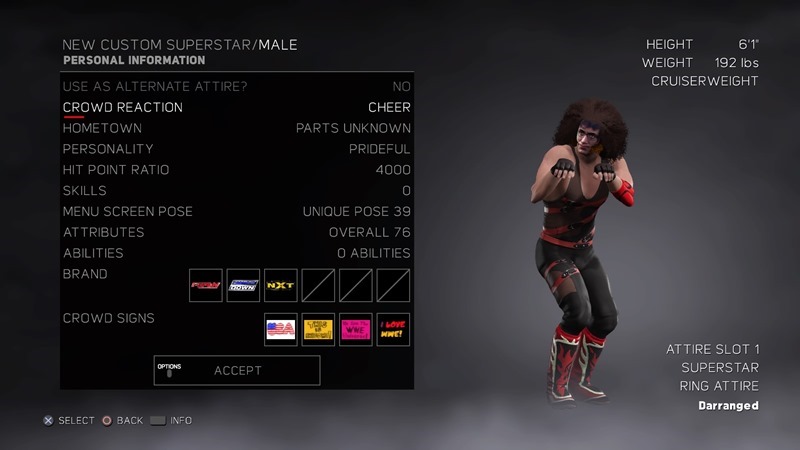 And that's how you do it! Easy, right? WWE 2K17 is out right now, and I'll have a review sorted as soon as I finish creating Mr Revengeance and take him to main event glory.
Last Updated: October 25, 2016