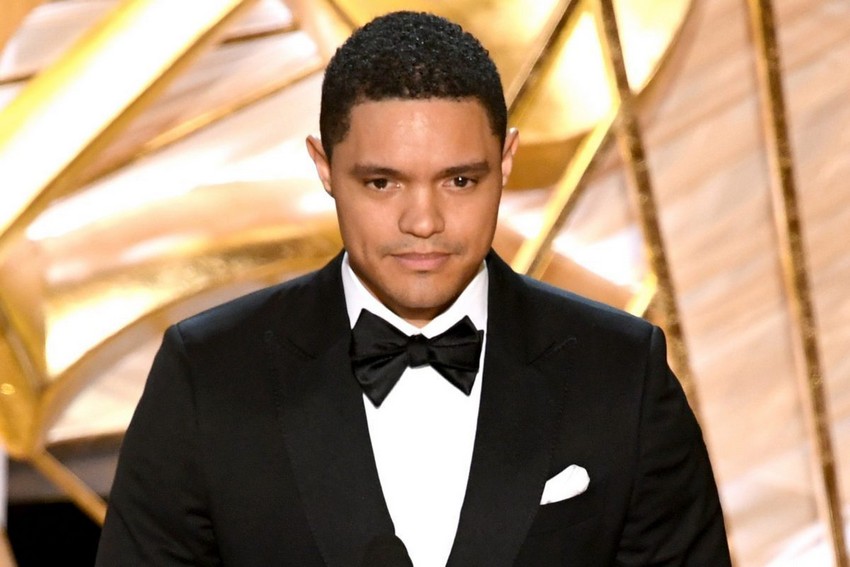 Whiplash. If there was ever a word to describe this morning's Oscars ceremony, that would be it. And no, this has nothing to do with Damien Chazelle's masterpiece 2014 Best Picture nominee, but rather how the 2019 ceremony had audiences zipping back and forth between well deserved fan-favourite wins and total headscratchers. I mean, Bohemian Rhapsody taking the Oscar for Best Editing is kind of ridiculous.
If there was one clear winner for the night that everybody would agree on though, it was Trevor Noah. And by "everybody", I mean everybody that understood him, that is. The expat South African comedian-turned-American-talk-show-host introduced the Best Picture nomination for Black Panther, and started off his mic time with an amusing anecdote about how since the global success of Marvel's film, everybody kept repeating the movie's mantra of "Wakanda forever" to him. He then got serious about the movie's message though, saying that it reminded him of a great Xhosa phrase, "Abelungu abazi ubu ndiyaxoka". As Noah explained, "[this] means, 'In times like these, we are stronger when we fight together than when we try to fight apart,'" to which the audience of celebs responded with applause at the turn of phrase, incredibly poignant based on what is happening in US politics right now.
Except that's totally not what Noah said.
As any local Xhosa speakers would be very quick to point out to much hilarity, "Abelungu abazi ubu ndiyaxoka" is not some great inspirational expression, but instead translates to "White people don't know I'm lying." Genius. Freaking genius!
Of course, Noah's joke went down a storm with South African twitter users who were up early to watch the Oscars go down live. Meanwhile, US publications are all making a fuss about Noah's dig at Mel Gibson, completely oblivious about the much greater joke that followed it.
Last Updated: February 25, 2019