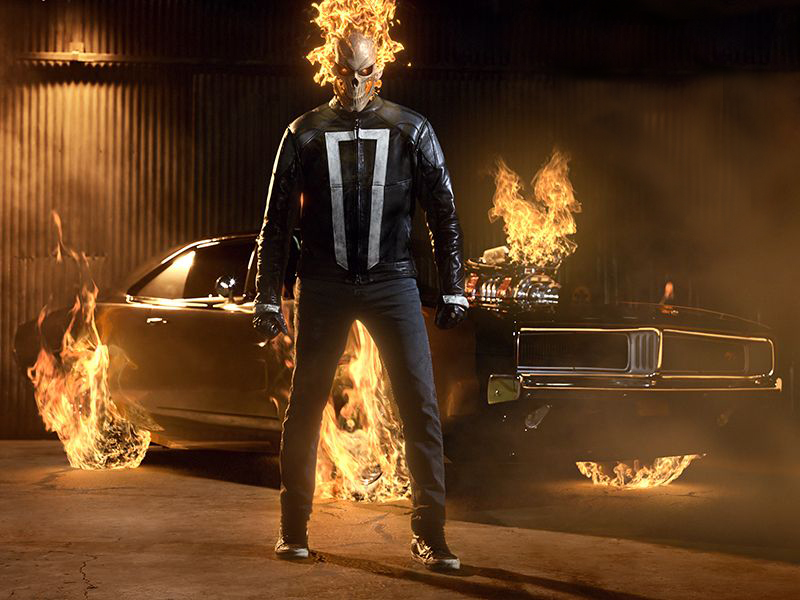 Looks like Hulu has given Ghost Rider the old Penance Stare (and yes, if you know your Ghost Rider mythology then that doesn't make sense but just work with me here!). The Disney-owned streaming company will no longer be moving ahead on a new TV series based on the popular Marvel Comics character.
According to the breaking report from Deadline, this happened after "Hulu and the Ghost Rider team had reached a creative impasse which could not be resolved." It's unclear exactly what the issue was, but maybe it had to do with star Gabriel Luna who was set to reprise his fan-favourite role of Robbie Reyes/Ghost Rider from Marvel's Agents of S.H.I.E.L.D., but in a brand new incarnation unrelated to his previous efforts. There was always a concern that this approach would be confusing, and maybe the Powers That Be couldn't see eye to eye on how to address it.
According to an Instagram post in which he confirmed the news, Luna indicated that Hulu's decision was "surprising".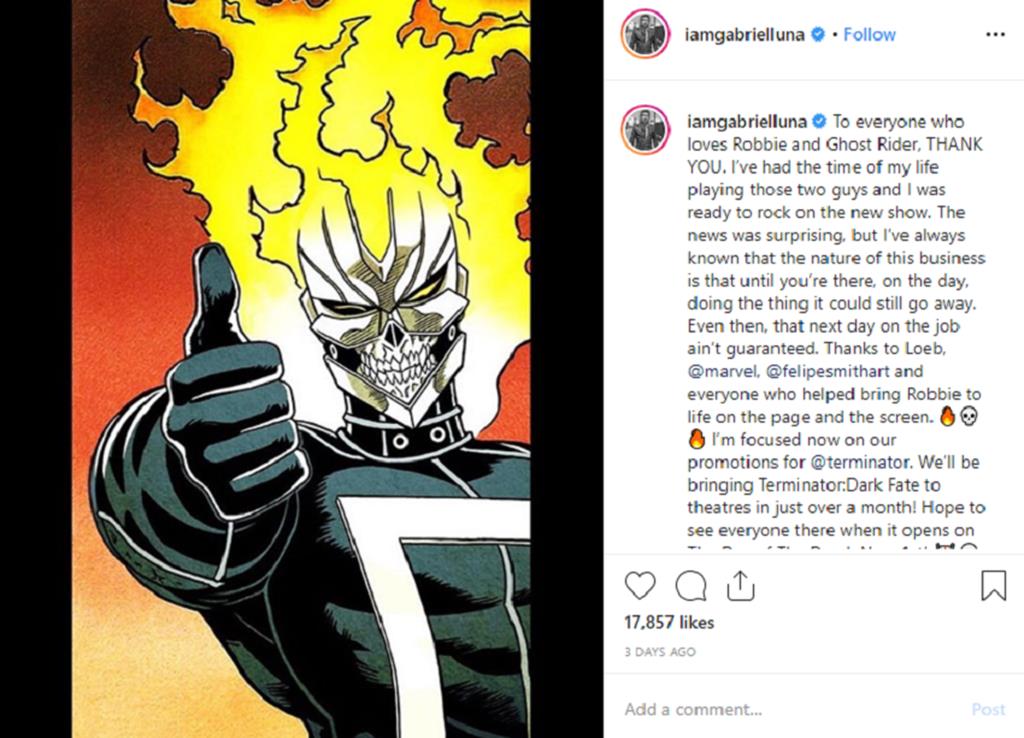 It had been announced in May that Hulu would be developing Marvel's Ghost Rider alongside Marvel's Helstrom, to join an already announced slate of four inter-connected animated titles in the pipeline: Marvel's M.O.D.O.K, Marvel's Hit-Monkey, Marvel's Tigra & Dazzler Show and Marvel's Howard the Duck. By all accounts these other shows are still going ahead, joining the currently running Marvel's Runaways and Marvel's Cloak and Dagger on Hulu.
The singling out of Ghost Rider in this mix is the intriguing bit and kicked off the rumour mill over the weekend. MCU Cosmic's Daniel Richtman (who has a VERY solid track record on these things) is claiming that Ghost Rider's cancellation-before-it-even-began on Hulu has nothing to do with creative differences but rather because Marvel Studios boss Kevin Feige wants the character for the big screen in the Marvel Cinematic Universe.
This is really not far-fetched at all. Robbie Reyes has been a member of the current incarnation of the Avengers in comics for the last year and a bit and proven hugely popular and rather central to the story. The latest volume of the superhero team-up book from writer Jason Aaron has dealt with the Celestials a lot, with Ghost Rider offering some of the coolest moments in those engagements. And while we don't know much yet about what Feige has planned for all the movies in the MCU's Phase 4 and 5, there are strong hints that the Celestials are going to play a major role.
Speaking of upcoming movies, we know that Marvel is returning Blade to the big screen with Oscar-winner Mahershala Ali playing the half-vampire antihero. A potential Ghost Rider/Blade team-up doesn't just make a lot of sense, it seems almost inevitable given both characters' prominence in the Midnight Sons comic book team. Of course, it may not be Robbie Reyes we see here, if Feige and co want to be faithful to Agents of S.H.I.E.L.D.'s continuity (which has always played very loose and fast about whether it actually is in the MCU).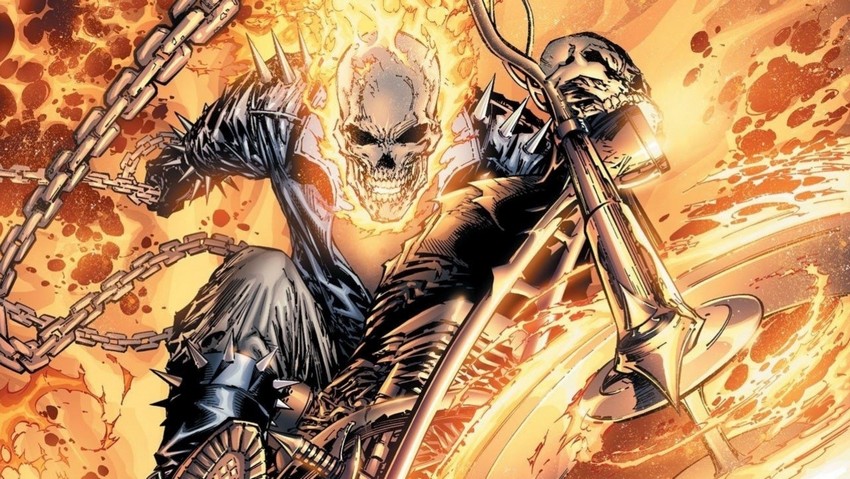 In that show, Reyes gains his supernatural powers after a run-in with another mystery man on a motorcycle. Logic would dictate that this would be Johnny Blaze, Marvel Comics' original Ghost Rider. The character had previously been played on-screen by Nicolas Cage before Marvel got the character rights back a few years ago, but we try to pretend those two movies don't exist.
I'm a big fan of Ghost Rider, particularly the Robbie Reyes version and how he interacts with some of Marvel's big guns, so I would be pretty stoked to see him on the big screen again.
Last Updated: September 30, 2019