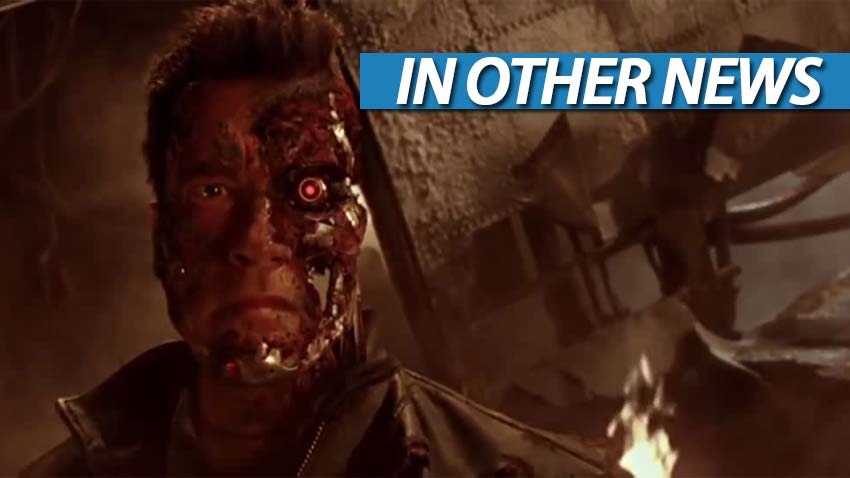 They said it was dead. They said that no weekly feature could rise from the grave after the beating it took when Lazygamer rebranded. How could ION, once a bastion of shenanigans and random conversations possibly survive a battle that saw Metropolis destroyed and General Zod dead? I may be confusing ION with the ending of Man of Steel, but I'm at least 47% sure I'm right here.
ANYWAY!
In Other News is back baby! I'm doing something a tad bit different with this incarnation of ION however, which more often than not still serves a purpose as a small hub for everyone to be silly and wax lyrical about…stuff. Are you going to see tarty ladies with a familair blue ribbon above them? No, no you're not. I think we're all a little bit older, a little bit wiser and more than capable of finding such images on our own.
It was honestly the aspect of the old ION that I hated the most, a part of the daily feature that would take me the better part of an hour to get right as everybody had a problem with impossible beauty standards. What I am doing, is making an effort to plug the better part of the internet here. The old ION had a regular selection of links: Gaming news we might have missed, weird stuff and a few videos.
Instead, I'm going to drop ten links here. Ten links which I hope people find fascinating enough to give a click and engage in some cool content from a wide variety of beats. More importantly, talk amongst yourselves. Discuss stuff, be civil and have a blast. That's what ION is about, right? And feel free to drop a few ideas our way of what you want to see in this post for the future.
I'm only doing it for Fridays, but you never know…things could change.
In Other News:
PUBG trolls are honkin' off streamers, the gods are back in Thor: Ragnarok and the worst He-Man toys of all time. Here's the news that we didn't post today, because we were too busy creating terrible erotic fan fiction.
21 Questions that are way too awkward to ask
PUBG Trolls are using car horns to annoy popular streamers
Thor: Ragnarok has turned the Asgardians into gods again
Disney's Baymax from Big Hero 6 in real life
The ten worst Iron Man villains of all time
Pokemon Go: Inside the world of hardcore players
Why Apple and other tech companies are fighting to keep devices hard to repair
He-Man: The 15 worst toys ever
The 25 best documentaries of the 21st century thus far
Exploring Push
Last Updated: August 4, 2017