Kerblam!
Writer: Pete McTighe
Director: Jennifer Perrott
Delivery for the Doctor! A mysterious message arrives in a package addressed to the Doctor, leading her, Graham, Yaz and Ryan to investigate the warehouse moon orbiting Kandoka, and the home of the galaxy's largest retailer: Kerblam!
If there's one idea that has become a staple of Doctor Who since it returned to TV screens in 2005, it's the concept of taking a trending topic and following it through to its maximum dystopian potential. Take Amazon for example. While shopping platforms exist for just about any possible desire or niche hobby, Amazon is the benchmark for global commerce domination.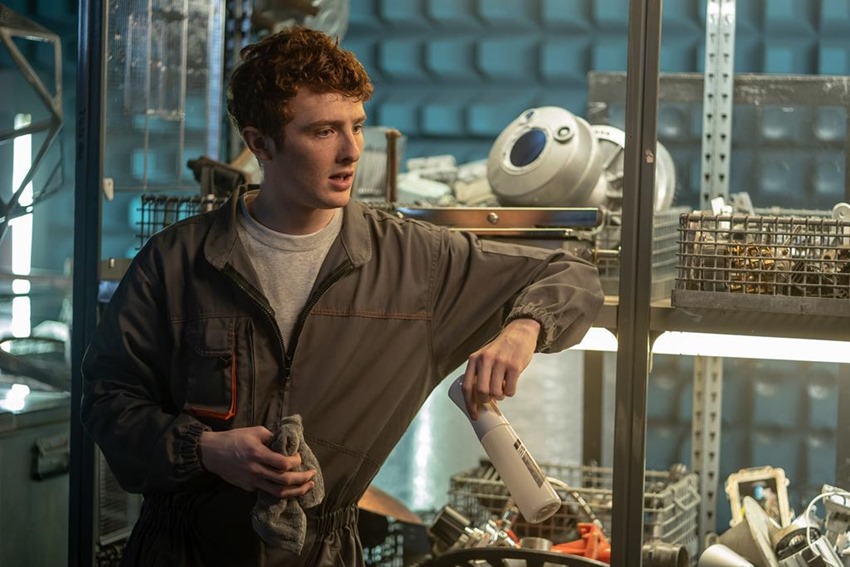 It's the brand that comes to mind when people do their online shopping, and it has evolved into an international force that has earned its creator Jeff Bezos a title as one of the richest men in the world today. It's also a company that has largely been built on worker inequality, suffering and draconian workplace environments, with many former employees labelling their time working at the bottom of Amazon as being akin to a hellhole that pays the very bare minimum.
So what does the future hold for e-commerce? If you're in Doctor Who's neck of the universe, that would be instant gratification with a service that promises better than same-day delivery. Instead, Amazon stand-in Kerblam has established itself as the mightiest online shopping destination in the cosmos thanks to an army of teleporting androids who'll pop in your specific sphere of time and space with a smile and a package.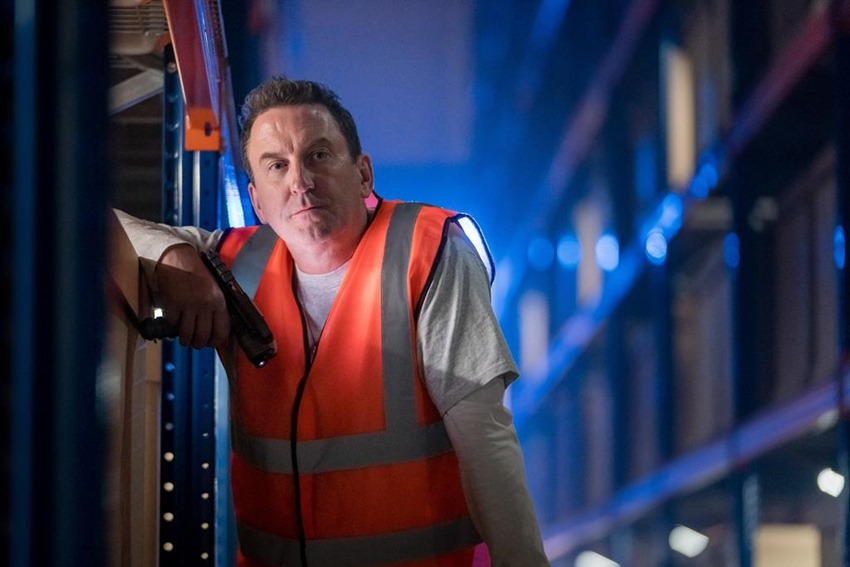 Of course, this being Doctor Who, something foul is afoot. There's the dreaded fear of humans being replaced by automation, a conspiracy afoot in the dank bowels of Kerblam's dustiest inventory warehouse and murder most foul running rampant in this episode. Who's to blame? Shifty warehouse managers, online shopping AI gone rogue or is there more to the story than just the inevitable march of progress?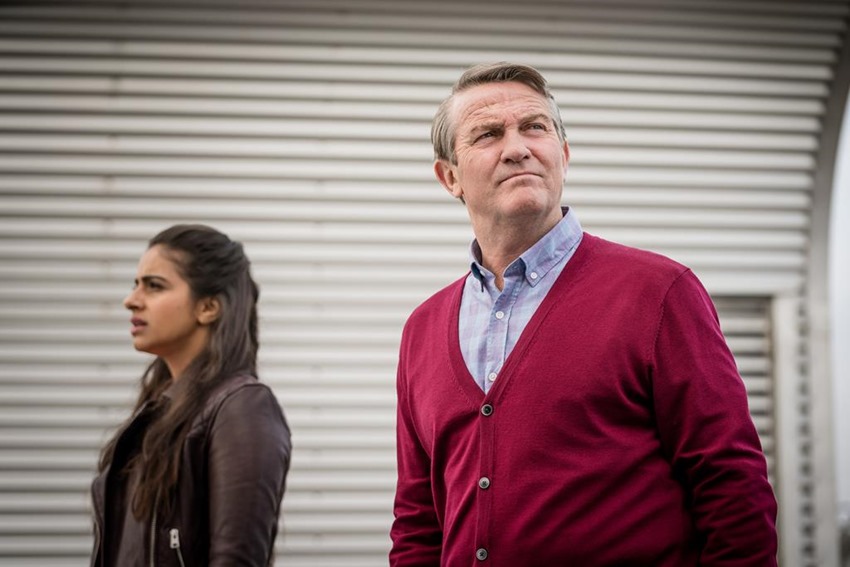 Don't look at me, I'm not telling you! Spoilers! What I will say though, is that by the end of Kerblam, you'll never look at a certain piece of innocuous retail material the same way ever again, as the episode's neat twist puts a great spin on the most mundane of objects. As always, Kerblam is a story where there's more than meets the eye, as the story finds itself slowly picking up pace and then running at full speed to an explosive finale as Jodie Whittaker continues to define her incarnation of the Doctor for the next generation of fans.
Images: BBC
A new episode of Doctor Who will be available to watch every Monday exclusively on Showmax, a mere day after its BBC broadcast in the UK.
Last Updated: November 20, 2018