Indignation is a film that is difficult to describe. While it's a clear-cut period drama in style, its philosophical meanderings make the film more of a statement than a piece of entertainment. I don't mind some deep thinking in my movies, but I would prefer a film's intentions be made clear whether it is a piece of art, popcorn entertainment or merely trying to make a statement. With Indignation, it is a mix of all three, but sadly doesn't do a good job at blending it all together and drags on in trying to bring its powerful themes to the screen.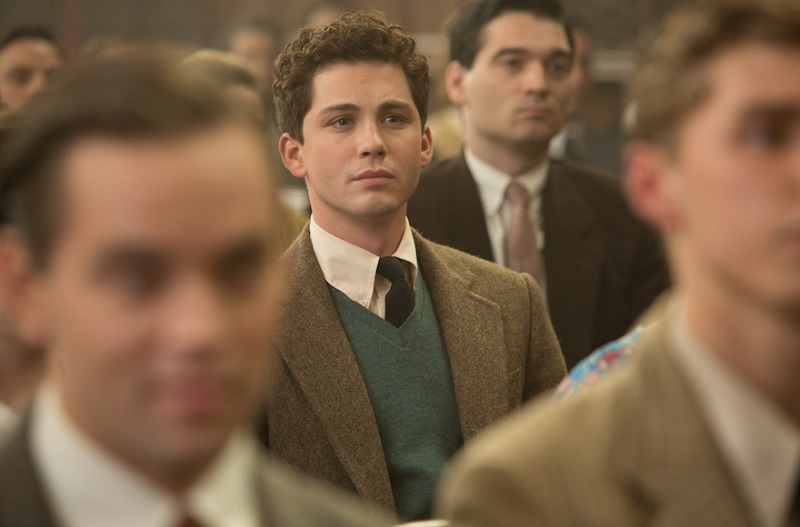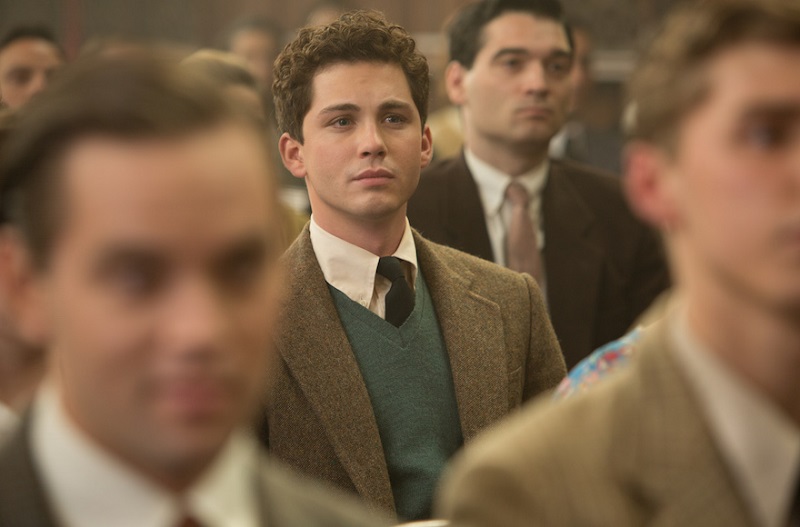 Indignation is based off a novel of the same name written by Philip Roth and set in the mid-1950, where the US was fresh with scars of World War2, entering a new war in Korean and still fiercely conservative in the rise of liberal thinking.  Enter Marcus Messner (Logan Lerman) a Jewish freshman and New Jersey native, whose struggles with his faith and conflicting liberal viewpoint and morals don't fit in well with the extreme conservatism of his small town University in Ohio or that of his deeply traditional parents. Messner prefers to keep to himself most of the time, but ends up meeting Olivia Hutton (Sarah Gadon), an equally liberal and conflicted thinker, who finally accepts him and his views for what they are and believes he has finally found a soulmate to pursue life with. Despite finding acceptance in this relationship however, he continues to get ostracized for his beliefs and views and now needs to take a stand against the university, even if it has stark con.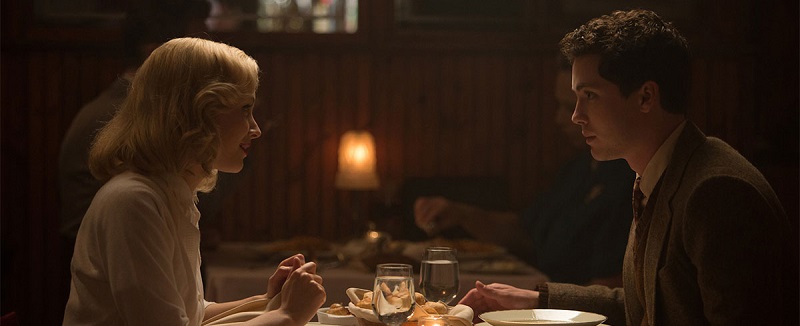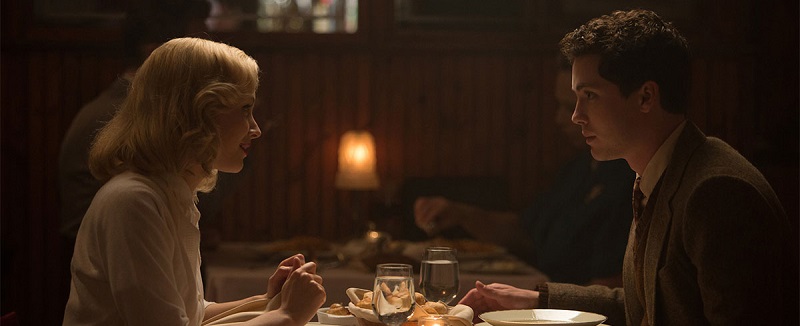 There is much to like about first time writer/director James Schamus' vision for the film. He masterfully weaves the different elements of the film together and brings the best out of a relatively unknown cast that do a solid job in bringing the wordy and verbose script to life. The way the director tackles many of themes in the movies and merges them together, shows the maturity of a director that you would actually think has many films behind him and is testimony to Shamus' burgeoning talent.
Lerman in particular does a superb job in bringing the complexities of his character out and looks at complete ease with the difficult dialogue. Similarly, Gadon while perhaps facing easier parts of the script, comes across as equally conflicted and tortured as her character suggests. The rest of the main cast, which includes Pico Alexander, Danny Burstein, Linda Emond and Tracy Letts, all bring an element of authenticity to their roles. Which accurately depicts the setting and culture of the period being recreated in the film.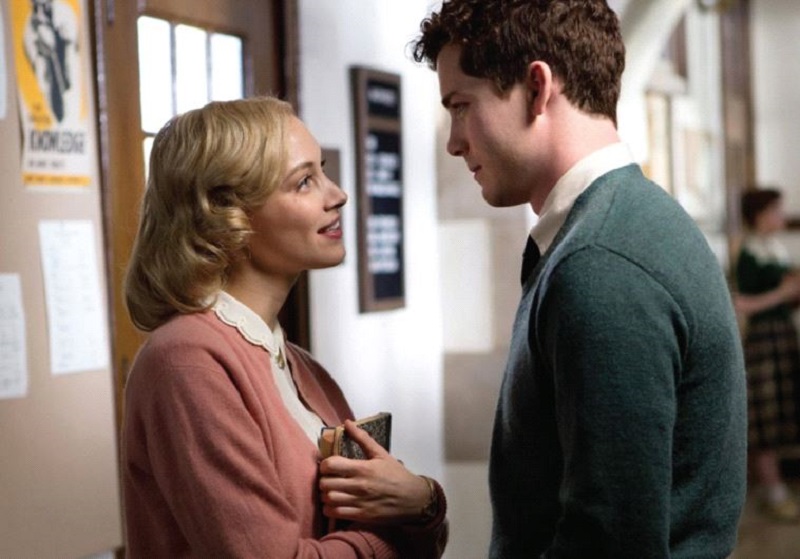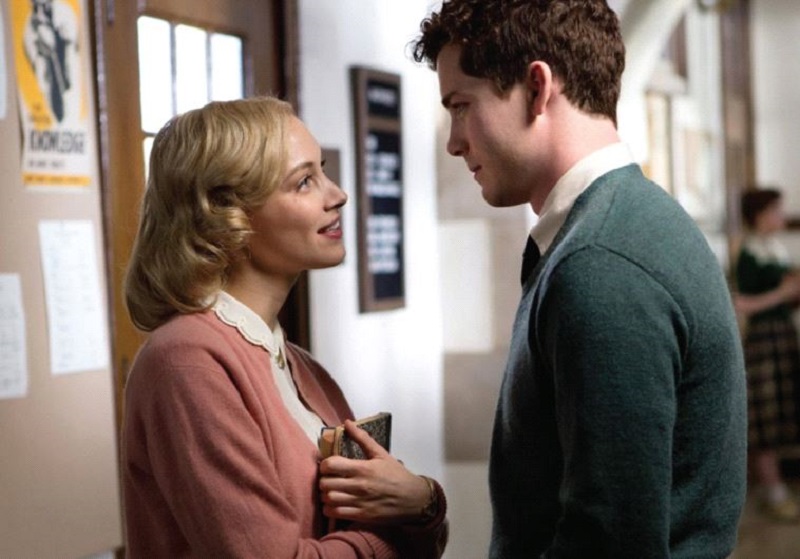 Indignation's biggest flaws lie in its pacing and construction. The film has a compelling story hidden within its pretentiousness and its opening and concluding moments in particular are powerfully and wonderfully executed. The rest in between is sadly drawn out and filled with stuffy dialogue and a pacing that seems to just drag on. For much of the film the story seems to be headed nowhere, so much so that when the film does end, it almost takes you by surprise by how quickly it wraps things up. Yes, these parts of the film constitute large parts of the character building that lead to the characters' philosophical conclusions, but it's painful to watch in how it moves about so uneventfully. The tense strings in the score are about the only highlight in many moments when not much else is going on.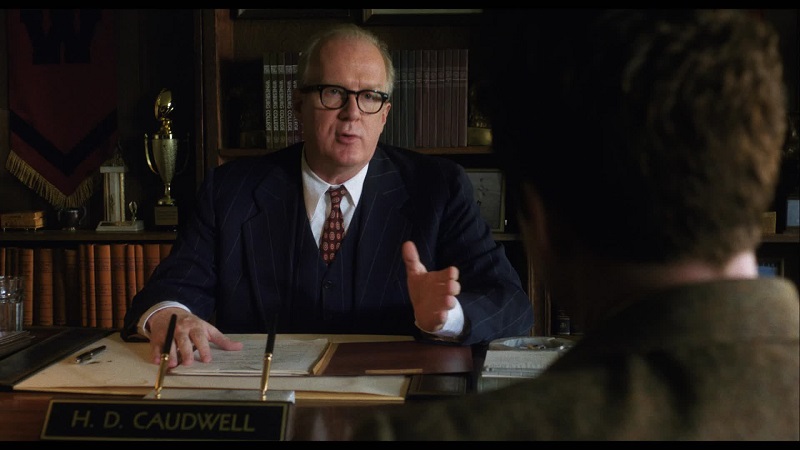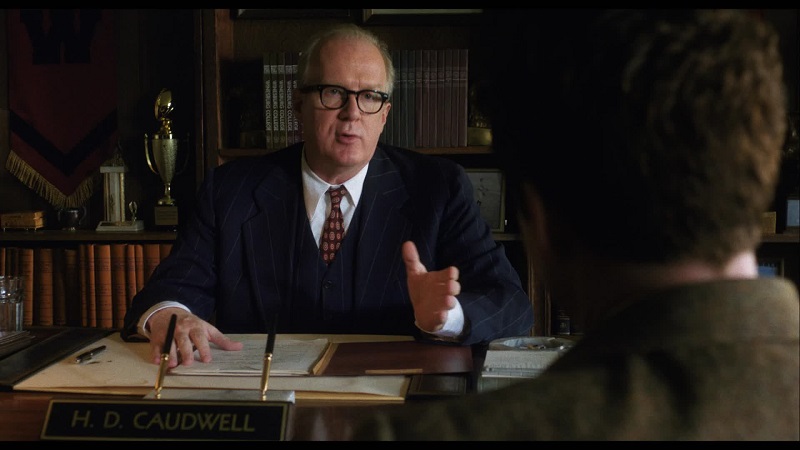 In the end, I do feel conflicted in how to view Indignation. While its technically a very competent film that is superbly acted and solidly directed, it lacks a lot of enthusiasm on the journey it puts you on. It's grandiose and thought-provoking themes get lost in the monotony of it all and although it leaves you thinking about its messages even after its finished. You can't help but wish it offered more to get you there.
Indignation is out now on DVD
Last Updated: April 11, 2017
Indignation (DVD)

Indignation lacks enthusiasm in telling a complicated story with deep philosophies. It has compelling story hidden within its pretentiousness and its opening and concluding moments in particular are powerfully and wonderfully executed. Its the rest that is tedious to get through.