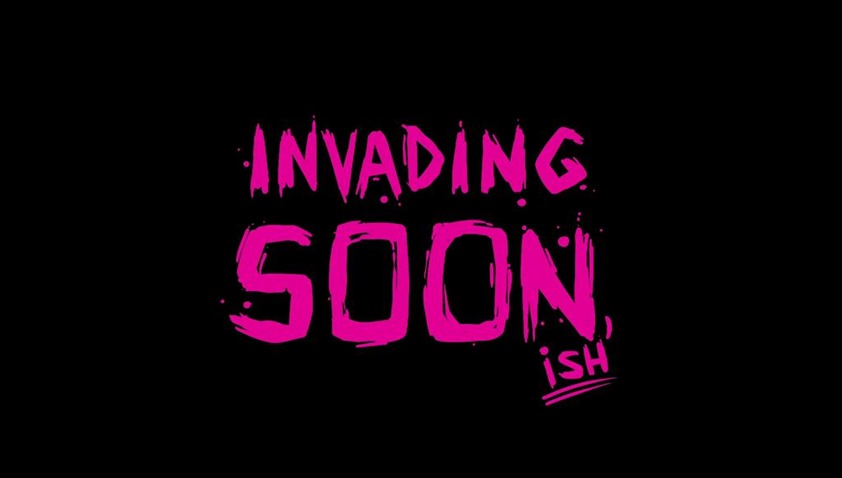 In the early 2000s, there was that one cartoon that was gloriously strange, subversive and somehow allowed to air in the afternoons for kids. That cartoon was Invader Zim, a nihilistic series with the blackest of humour that was somehow strangely prophetic of the crazy times we live in today. Starring a manic alien named Zim who was hellbent on conquering our planet, Invader Zim was a short and sweet two season affair that developed one hell of a cult following.
Remembered as one of the very best series that Nicklelodeon ever greenlit, Invader Zim has been on the wishlist of many a fan who happens to be desperate for more of the Irken invader's antics. Well hold onto your butts folks, because Zim is coming back for one more run at the big time in a TV movie that is reuniting the original cast and key crew members behind it.
Here's the first teaser for the upcoming animated film via Polygon, as I sit here and cackle about the Dib's giant head. Ha. Hahaha. HAAAAAAAAHAAAAAAHAHAHAHAHAHAHAHA!
In the talent department, you can expect to hear Richard "Zim" Horvitz, Rikki "GIR" Simons, Andy "Dib's huge head" Berman and Melissa "Gaz" Fahn back in the saddle. Show creator Jhonen Vasquez will also be back, playing down any fears that Zim would be back without his involvement. He's a bit of a bastard for teasing that he may or may not have been working on the series for a year now, but I forgive him:
Believe me, if any new ZIM stuff was happening I would tell you bigly. I have the greatest truths. Fake news! Sad! My neck is gross.

— Jhonen Vasquez (@JhonenV) April 4, 2017
LIAR! FILTHY HUMAN FACE-HOLE LIAR!
Looks like I was wrong, everyone! Turns out I've been working on this for almost a year now. Oh, meeeee!! April 5, 2017
There's no concrete release date yet for when you can expect to see Zim return, alongside other animated one-shot revivals that include Hey Arnold! and Rocko's Modern Life, so hold onto your poop-butts you disgusting fleshy earth-piggies, so you're going to have to be patient. While you're waiting, you could marathon your way through the entire series yet again, or give the recent Invader Zim comics from Oni Press a read. They're actually really damn good, and usually leave me with a few chuckles.
Ha. Hahaha. HAAAAAAAAHAAAAAAHAHAHAHAHAHAHAHA!
Last Updated: April 5, 2017