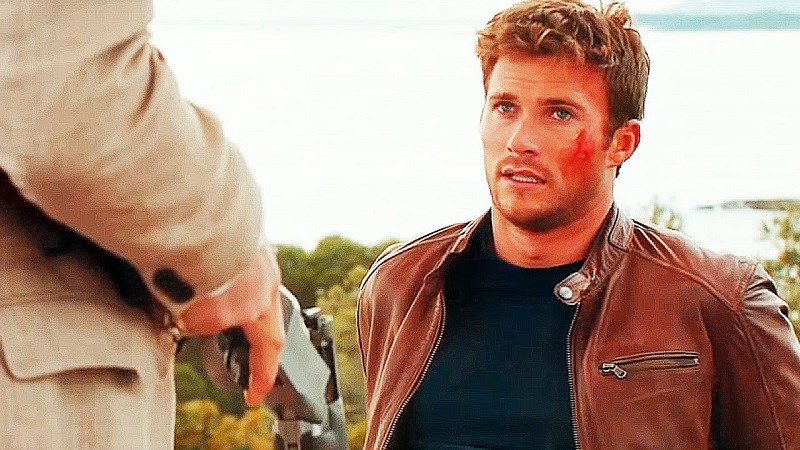 It seems that if filmmakers are setting out to make an interesting action film, they expect to have people dodging bullets and drive fast cars. At least that's the formula that comes across in this latest clip for Overdrive, which features Scott Eastwood being chased down by villain Moussa Masskri. Though it's fair to say that once you watch the clip, that this chase scene is more a case of the villain being a terrible shot who seems to be missing even pedestrians right in front of him, rather than any bullet dodging heroics from Eastwood's character himself.
I guess this should be expected as the film is based off a script from 2 Fast 2 Furious writers, Michael Brandt and Derek Haas, mimicking the franchise that started the trend. It's a formula which seems to work at the box office, though I personally find it rather dull. This short scene, directed by Antonio Negret is not exactly filled with excitement and while it's certainly fun to see the beautiful surroundings of France, I did find it difficult to pay any attention to the rest of the on-screen action.
Let's hope that the final film, which is set to be more focused on actual car chases, has a little more going for it than this cliché'd action sequence.
You can check out the official synopsis below:
From the writers of 2 Fast 2 Furious and the director of Taken [one of the producers of Overdrive], Overdrive is a high-octane, action-packed joyride. Legendary car thieves Andrew (Scott Eastwood) and Garrett (Freddie Thorp) are caught in the act of stealing from notorious crime boss Jacomo Morier. In order to win back their freedom, they're put to the ultimate test – the theft of a priceless car from Morier's sworn enemy. While putting together a crew to pull off the daring heist they're joined by two beautiful women (Ana de Armas & Gaia Weiss) who are more dangerous than they look. The team has one week to put the plan in motion, steal the car, and make their escape or lose everything, including their lives.
Last Updated: October 3, 2017