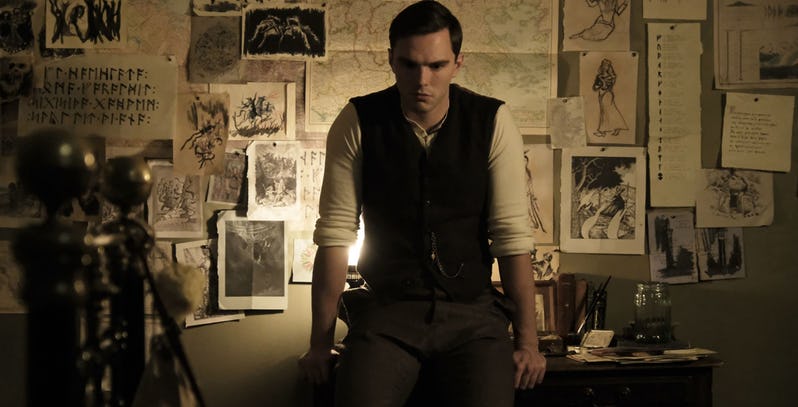 We know the man's stories all too well with many of us having grown up reading or watching the likes of The Hobbit and Lord of the Rings, but just how much do we know about J. R. R Tolkien himself? Well, a new movie, appropriately titled Tolkien, plans to finally unveil some of the more personal moments of the author's life and attempts to take us back into the events that shaped his imagination to give us arguably the greatest stories of all time.
The film stars Nicholas Hoult as Tolkien and follows the close bonds he made with friends (played by Anthony Boyle, Tom Glynn-Carney and Patrick Gibson) whom he met in college and also fought alongside in World War I. Perhaps, most importantly, it also delves into his relationship with Edith Bratt (played by Lily Collins) who eventually became his wife. Can a movie about the life of Tolkien though ever live up to his storytelling legacy though? Well we now have a trailer of the film to find out:
That is actually a whole lot better than I expected. When I think of the author's back story, I don't exactly get filled with much excitement and I had big fears this movie would play out like your typical romantic drama. However, it definitely comes across a whole lot more exciting in the trailer and I love the way it intersects scenes from Tolkien's novels and ties them into his real life experiences. There are also a lot more visual effects and action going on than I ever expected.
Tolkien is directed by Dome Karukoski (Tom of Finland) who certainly has quite a massive task in bringing this story – based on a script by Stephen Beresford and David Gleeson – of one of the world's most beloved author's to life. He seems more than capable based on the evidence of this trailer though. It's unlikely to be at the level Peter Jackson took us to in his Tolkien films, but could still be a decent piece of entertainment and insight into a person many know very little about.
Tolkien is expected to hit theatres this May in South Africa.
Last Updated: February 13, 2019