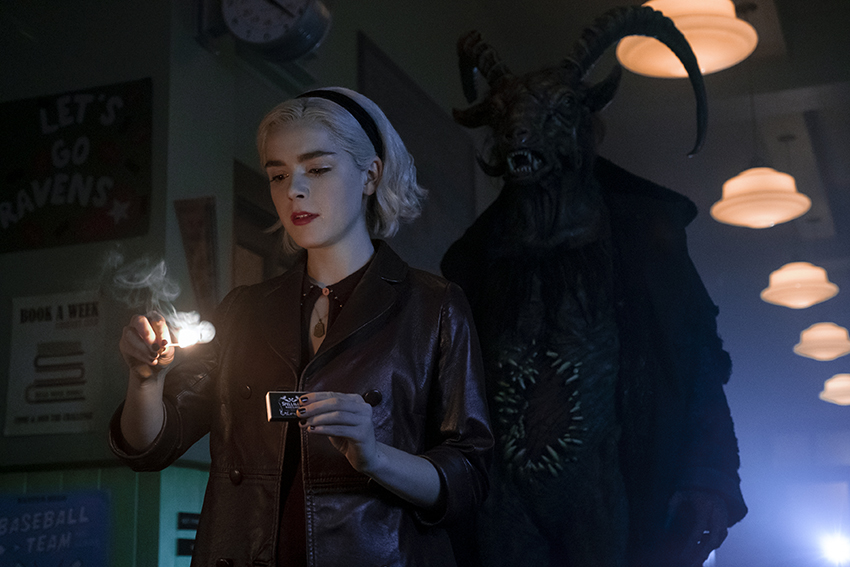 Something wicked this way comes, and that wicked is the return of Sabrina Spellman and her witchy family.
Personally, I am super excited to have more of The Chilling Adventures of Sabrina on Netflix as I loved the first season. I know a lot of the Critical Hit team weren't that enamoured with the show, but I honestly enjoyed the slow build-ups and the fact that Part One wasn't afraid to go to some dark and gory places.
Part Two looks like it's going to up the ante, now that Sabrina has gone full white-haired witch after signing her name away at the end of Part One. Let's see what the first trailer has to offer.
It's a wicked world out there, and Sabrina is brewing up trouble. After signing her name in the Book of the Beast, Sabrina struggles to find the balance between her place in the mortal world and her new darker side. New challenges await Sabrina in Part 2, including having to choose between the familiar mortal Harvey Kinkle, and the sexy warlock Nicholas Scratch. She may have signed her name to the Dark Lord, but that doesn't mean she isn't willing to raise a little hell.
Hmmm… okay I am not so excited for the possible love triangle angle, it's a boring trope that usually doesn't add much to whatever story is being told. But seeing as Part One defied all my expectations, I'll give Part Two the benefit of the doubt.
The Chilling Adventures of Sabrina: Part Two comes to Netflix on April 5, 2019.
Last Updated: March 19, 2019