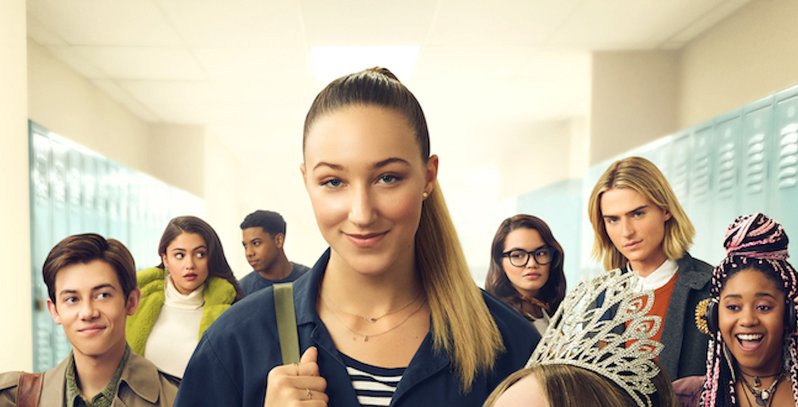 It's easy to sympathise with the short people of this world, but what about the towering giants like Kervyn who have to live towering over the rest of us? Do we ever think of them and their struggles to climb into small cars, regular aeroplane seats or having to deal with a completely different weather system from all the way up there? Yes, fitting in can be a problem when you make the rest of us feel like we crawled out of the shire only to be confronted by a bunch of elves.  
This new Netflix movie, Tall Girl, is looking to sympathise with the plight of taller people, or rather one taller person in particular as newcomer Ava Michelle plays the role of Jodi, a 16-year-old who just happens to be the tallest girl in school and constantly teased as a result of it. Suffering from self-confidence issues, Jodi's perspective starts to refresh when a Swedish foreign exchange student arrives at school. Handsome, kind, and impressively tall, Stig (Luke Eisner) takes an interest in Jodi, turning her world upside down and thrusting her into a messy love-triangle.
The new teen comedy might have a different twist on it in dealing with the plight of the vertically superior, but outside of that it looks fairly generic hitting all the usual genre tropes like an awkward high school environment, quirky parental units, misfit best friends, antagonistic cheerleaders, a genuine love interest and a good friend who always gets side-lined. It's certainly not original, but probably enough to appeal to its teenage demographic.
Tall Girl is directed by Nzingha Stewert off a script from Sam Wolfson. Alongside Michelle and Eisner the film also stars Griffin Gluck, Anjelika Washington, Sabrina Carpenter, Clara Wilsey, Paris Berelc, Rico Paris, Steve Zahn and Angela Kinsey. The film is set to release on September 13th on Netflix.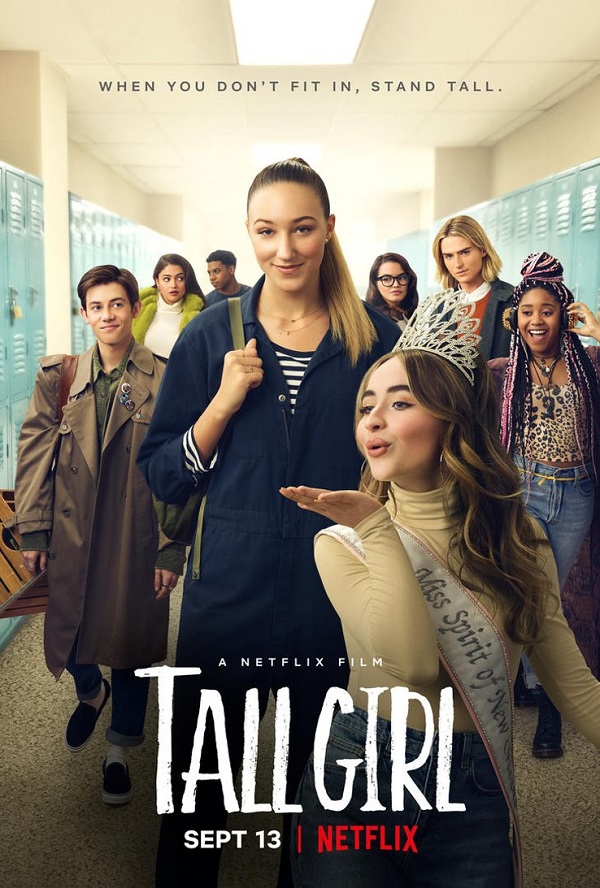 Last Updated: September 2, 2019