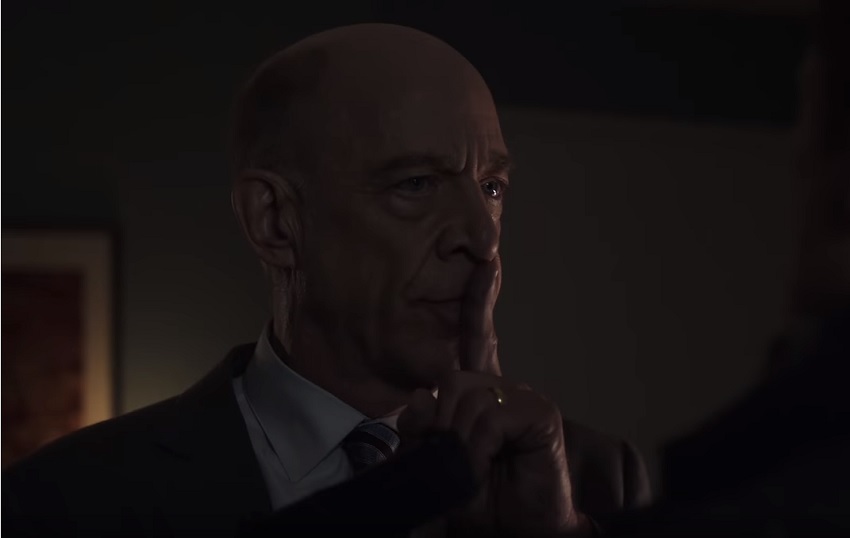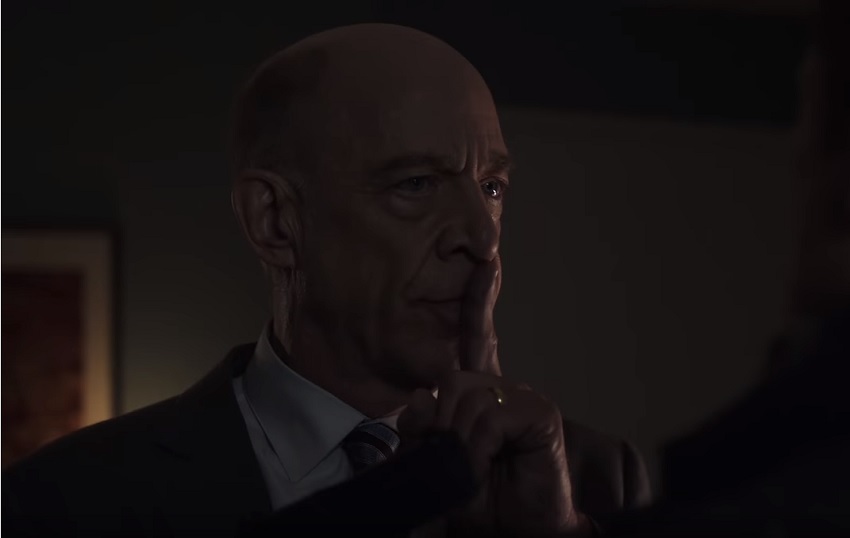 US cable channel Starz has quietly amassed a number of highly entertaining original TV series – including the likes of the mind-bending American Gods, bodice-ripping Outlanders, and the gory horror comedy that is Ash vs. Evil Dead – while somehow avoiding the attention HBO or AMC get in the process. That might change with their upcoming sci-fi spy thriller series Counterpart, which sees the phenomenally talented J.K. Simmons playing two very different versions of himself spanning two dimensions.
One is a lowly admin worker, Howard Silk, who's just been plugging away at his dead-end job for a UN agency without actually knowing what it does. Suddenly he comes face-to-face with a very different version of himself – one who was sent to track down an assassin who might be targeting Howard's wife – and discovers that the agency he works for monitors a portal to an alternate Earth that was accidentally created during the Cold War and where events have followed a very different course.
The show was created by Justin Marks, the writer behind last year's excellent The Jungle Book adaption and the awful Street Fighter: The Legend of Chun-Li. You win some, you lose some.
The plot synopsis is as follows:
An espionage, sci-fi thriller with a metaphysical twist, Counterpart tells the story of Howard Silk (Simmons), a lowly cog in a bureaucratic UN agency who is turning the last corner of a life filled with regret, when he discovers the agency he works for is guarding a secret: a crossing to a parallel dimension. Through Howard and his "counterpart" on the other side, he is thrust into a shadow world of intrigue, danger, and double cross… where the only man he can trust is his near-identical counterpart from this parallel world. The show will navigate themes of identity, idealism, what ifs, and lost love.
The show has already received an order for two ten-episode-long seasons, so let's take a look at what makes them so confidant:
I can always do with more J.K. Simmons in my life, so two for the price of one already makes me happy. Throw in an intriguing sci-fi premise that you just know is going to end up in some very dark and twisted places, on a cable network that doesn't need to shy away from that, and I'm even happier. I'm curious though, if his counterpart is "Prime", does that mean Silk is actually the one in the alternate dimension? And would everything in his life then be a lie?
What do you think?
Counterpart will begin airing on Starz on 21 January 2018. It stars J.K. Simmons, Olivia Williams, Harry Lloyd, Ulrich Thomsen, Nazanin Boniadi, Nicholas Pinnock, Sara Serraiocco, and Mido Hamada.
Last Updated: November 5, 2017