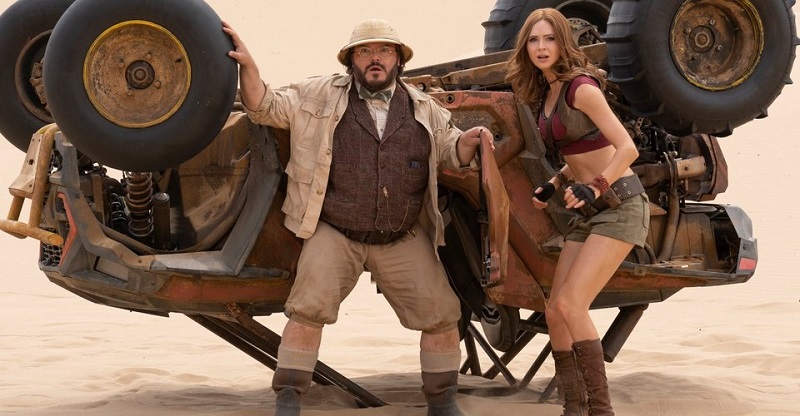 When is the right time to retire? Well, most of us would probably say tomorrow but are unfortunately held back by a lack of financial security and/or debt to ever even consider those sorts of thoughts.
However, if you're a sports star or big Hollywood actor, those factors could come out of the equation and the decisions come more down to a lack of enjoyment in your profession or wanting to go out on a high. As Nicholas Cage, John Travolta and Bruce Willis probably all wish they had done.
For Jack Black, he believes that time is coming, or indeed may have has come, as he broke the news in a recent interview with the website Balance that he is considering retiring from making movies, despite being the still relatively sprightly age of 50 years old:
Well, I've got another Tenacious D record that I'd like to make. Maybe one more movie. I'm kind of enjoying the idea of early retirement. Not so early. I'm 50. I've been saying for a long time that this is the last movie. We'll see. I can't really say what my next thing is because it's too early; it's a jinxer. I've got a couple of tricks up my sleeve. But not too many. I'm looking to wrap it up pretty soon. Ride off into the sunset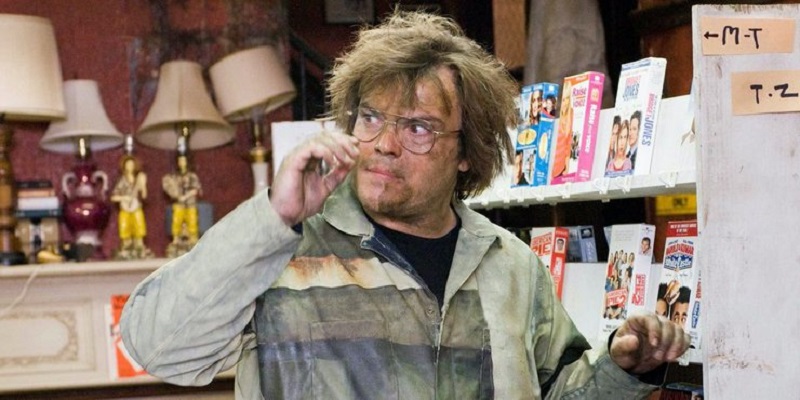 The actor, who is also famously part of the band Tenacious D, believes that outside of another record with the band, that he is not very clear on what he wants to do and is considering retirement and that Jumanji: The Next Level, which opens on Friday could be his last hurrah. Or possibly the next Quentin Tarantino movie if he has it his way:
Yeah. That is a big part of it. I don't like going away from Tanya and the boys. I spend too much time away from home. Maybe I'll do a TV show here in town, so I can work the 9 to 5 and then get back home. We'll see. I'm not a big five-year plan kind of guy though. I don't really look down the road. I kind of take it day by day. And if something comes up, you know, obviously if [Quentin] Tarantino comes a-knocking, I'm gonna do that movie! Tarantino likes to talk about doing his last movie too. He says there's only one movie left. It might be Star Trek. It might be who the hell knows? Maybe I'm going to pull a Tarantino and say, 'Guys. I've done 99 movies. I'm going to do one more. Gonna go out on top!'
Look, I'm going to star in the final Quentin Tarantino movie and then I'll ride into the sunset. Me and Quentin, riding off! Quentin hasn't offered me the role yet, but I'm pretty sure it's coming. And then I'm going to ride off into the sunset directly to London. A Tenacious D concert the likes of which have never been seen. And at that point, backstage, I plan on seeing you there and our high 5 will be filmed on IMAX. It will be the high five heard around the world!
Now, I personally don't really believe this retirement talk as not only is the actor still quite young and part of probably the biggest franchise in his film career that could possibly have more sequels. It also just seems to fittingly convenient at being so close to the release of Jumanji that it could easily be a publicity stunt. Even if Black decides to slow down, we will probably still see him on screen in several different roles as its tough to think this actor could love out the rest of his life without wanting to be in front of the camera for a long time.
Black may not be the most iconic or amazing of actors, but he has a definitive style about him that provides great comedy and has definitely provided the world with many memorable roles in films like Shallow Hal, School of Rock, Kung Fu Panda, Tropic Thunder, Goosebumps and the aforementioned Jumanji. I hope he sticks around onscreen for a while longer but if not, hope he enjoys his time off with the family and gets to love the retirement we all dream of.
Last Updated: December 11, 2019