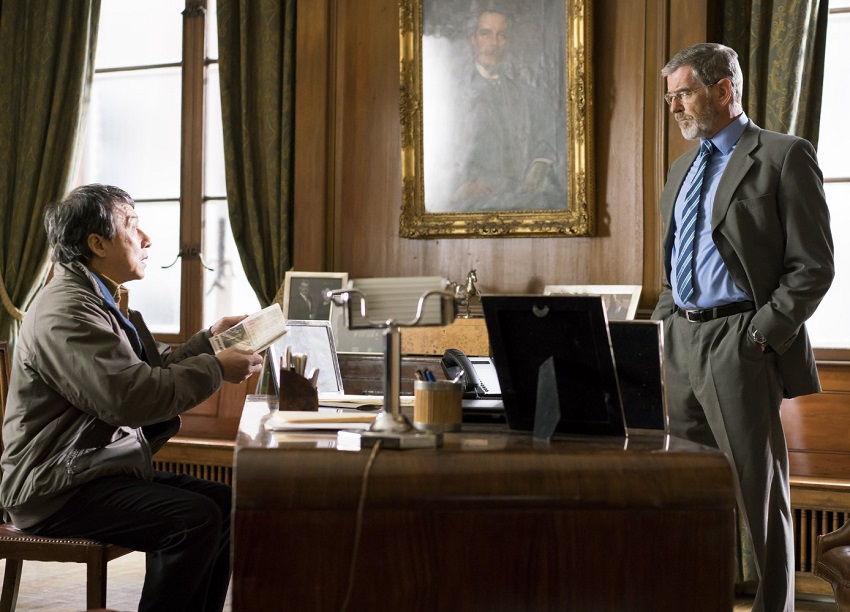 The Foreigner is the upcoming action thriller from director Martin Campbell (GoldenEye, Casino Royale) in which Jackie Chan stars as a former Vietnamese guerilla soldier turned restaurant owner in London. When his young daughter is killed in an IRA bombing and the authorities appear to be unable, or unwilling, to track down those responsible, he pursues vengeance on his own terms.
It's based on the 1992 thriller The Chinaman by prolific British author Stephen Leather. The novel's synopsis, care of the author's website, is as follows:
The Chinaman understood death.

Jungle-skilled, silent and lethal, Nguyen Ngoc Minh had killed for the Viet Cong and then for the Americans. Imprisoned and tortured after the Communist victory, he escaped with his wife and baby daughter to Hong Kong – but only after being forced to watch Thai pirates rape and kill his two eldest daughters.

Now the proud owner of the Double Happiness Chinese takeaway in South London, he watches his daughter grow into a beautiful young woman, secure in the knowledge that the horrors of his homeland are finally behind him.

Until the day an IRA bomb in a Knightsbridge store snatches his family from him in a horrific maelstrom of fire and glass.

Then, simply but persistently, he began to ask the authorities who were the men responsible, what was being done. And was turned away, fobbed off, treated as a nuisance.

Which was when the Chinaman, denied justice, decided on revenge. And went back to war.
I can see why they decided to change the name. Let's take a look:
I'm having a really hard time remembering when last I saw Jackie Chan in an honest to goodness action thriller and not some silly action comedy… and why's it been so long?! This looks great!
Chan seems to own the role of a reserved, old man who has just suffered an unimaginable tragedy. There's no hint of bravado in his actions, just the tired resignation of someone who has nothing left to lose and revisiting a past he thought left far behind.
The action is top notch as always for a Jackie Chan movie and you can easily recognise some of his moves, but it's refreshing to see them with none of the comedic touches we've become so accustomed to over the years.
It's difficult to avoid comparisons with Taken, something many movies have copied in recent years to varying degrees of success, but I'm not complaining when they look like solid action fare.
What do you think?
The Foreigner is due for release in the US on 13 October. Directed by Martin Campbell, with the script by David Marconi (Enemy of the State), it stars Jackie Chan, Pierce Brosnan, Charlie Murphy and Katie Leung.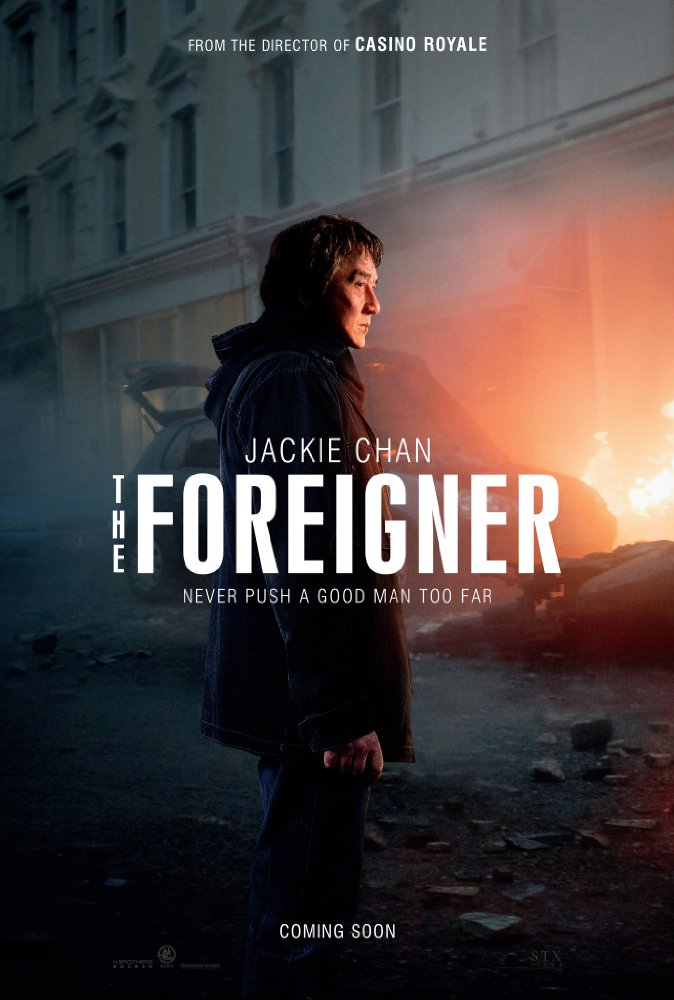 Last Updated: June 27, 2017