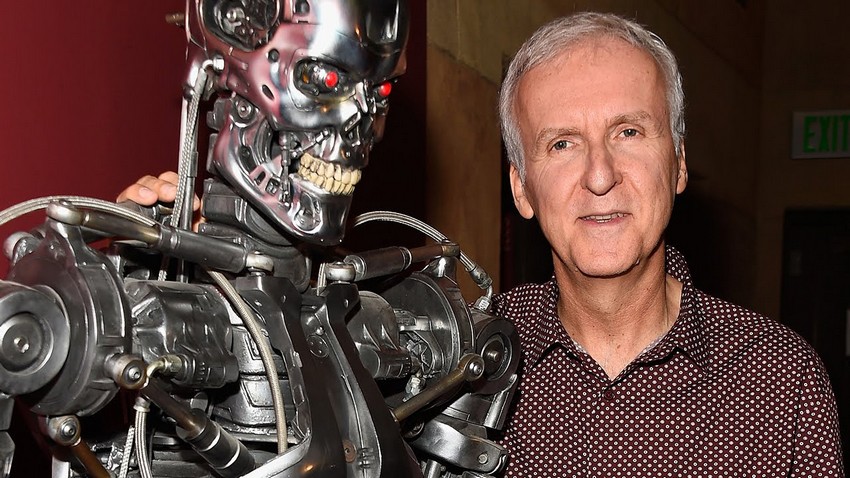 Earlier today we got a new look at the upcoming Terminator: Dark Fate, and damn it is looking great! This a "special" movie to James Cameron, as the franchise creator revealed to Deadline in an interview prior to the release of that new trailer. Not only would the upcoming film – which is a direct sequel to 1991's Terminator: Judgement Day ignoring the events of subsequent films – be original lead Linda Hamilton's long-awaited return to her iconic role of Sarah Connor, but this is also the first time Cameron has been involved since directing T2.
The acclaimed filmmaker's return was one of the main reasons producer David Ellison (whose Skydance Productions had acquired the film rights and released the critically-slagged Terminator: Genisys) wanted to do another film despite how poorly received the sequels had been. As Cameron explained, Ellis was very open when he approached him to come back to the franchise Cameron had created, and together the men cooked up a plan that they felt would return the sci-fi series to its former glory.
I suppose it is an unusual situation from a high-level perspective since I wasn't involved in three intervening films, but when I talked to David Ellison about it his vision for this was basically to go back to basics and do a continuation from Terminator 2, which is one of his favorite films.

He's always believed in the potential of Terminator but he really felt that his own film, Genysis — and he was quite honest with me about this — fell short of the mark and didn't really do what he had wanted it to do. So he said, 'Let's start with a blank slate and take it back to Terminator 2.' And that idea was intriguing.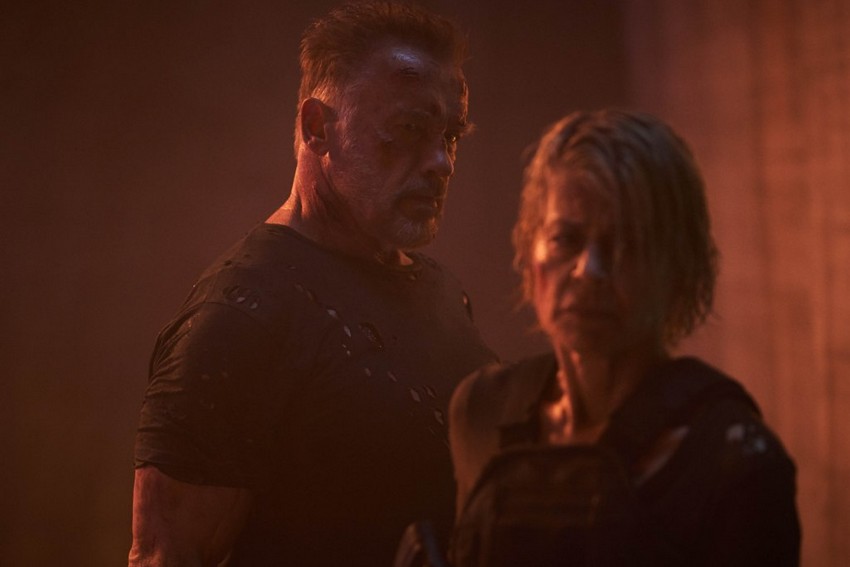 As Cameron explained further, the crazy timey-whimey franchise reboot ideas of the previous films needed to go if this was going to work.
One of the things that seemed obvious from looking at the films that came along later was that we would need to get everything back to the basics and that we would need to avoid the mistakes of making things overly complex and that we needed to avoid stories that jumps around in time and one that goes backward and forward in time.
Of course, Cameron and Ellis aren't the only ones driving this production. Once the duo had an idea in place they tapped Deadpool director Tim Miller to helm the film. Cameron revealed that his role "as producer was in pre-production, and prep and shepherding the script. But it was Tim's film when it reached the floor." That doesn't mean his fingerprints aren't all over this though, which should be good news to longtime fans.
I focused on getting the script punched up. I didn't feel like we went into the shoot with the script exactly where it should have been. There was a lot of momentum on the project, there was a start date, there was a lot of energy and a lot of "go fever," but the script wasn't where it needed to be so I quietly worked on it in the background and shipping out pages. Sometimes I was shipping out pages the day before they shot a scene. I'm not sure that was 100% always helpful but overall I kept the characters on track and sounding right and being where they needed to be.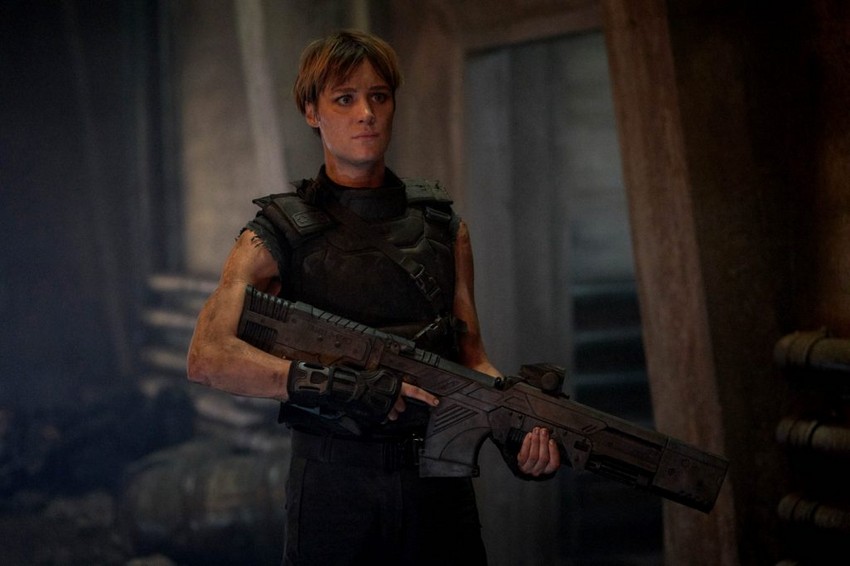 It wasn't just about making things simple again, it was also about making Dark Fate feel like a proper, seamless continuation of the beloved first two films. That meant making it for adults, which is a problem in a commercial industry that pushes for PG-13 fare so as to hit the widest market possible.
Science fiction filmmaking has been compromised over the past couple of decades. That compromise is trying to pander to a larger audience and making these big expensive movies and then following the common wisdom that, well, once you're making one of those movies the reflex is it must be PG-13 and the thinking is if it's not then you'll cut out 25%-30% of your potential earning power. And on a big film that's your margin, that can be the difference between profitability or losing money.
Luckily, Paramount Pictures was onboard with Cameron's vision and gave them leeway to make the movie they wanted to make. I'm sure having Miller attached – whose Deadpool became the biggest R-rated film of all time – helped tremendously. In fact, that superhero franchise gave the Dark Fate producers another idea: Have two versions of the film.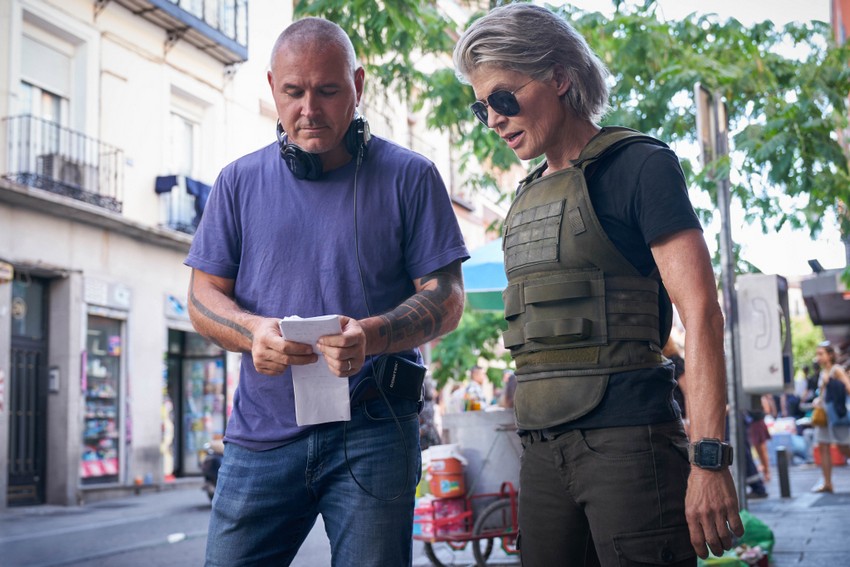 There would be the R-rated one we'll see in cinemas initially, but there would also be a safer PG-13 cut that would be released in places like the pivotal box office market of China where hard R-rated films from Hollywood cannot be released. However, in the end, there would only ever be one vision for Terminator.
Even going into the shooting we were like, 'OK let's cover it both ways.' So we would have a scene where Sarah is completely unfiltered and with no mediation and then shoot it again where it was tamed down. But eventually we just said, 'To hell with this, it's a waste of time.' I think the feeling was that everyone wanted to recapture the tone and the sensibility of the first two films, which I considered flattering.
It's this type of intense dedication to the ideals and filmmaking principles that turned the first two films in the gargantuan behemoths of the genre that they are, that is making really hyped for Terminator: Dark Fate (well, that much, much improved second trailer certainly doesn't hurt). I'm praying to all the sci-fi gods out there that come 1 November 2019, it all lives up to the hype.
Last Updated: August 30, 2019