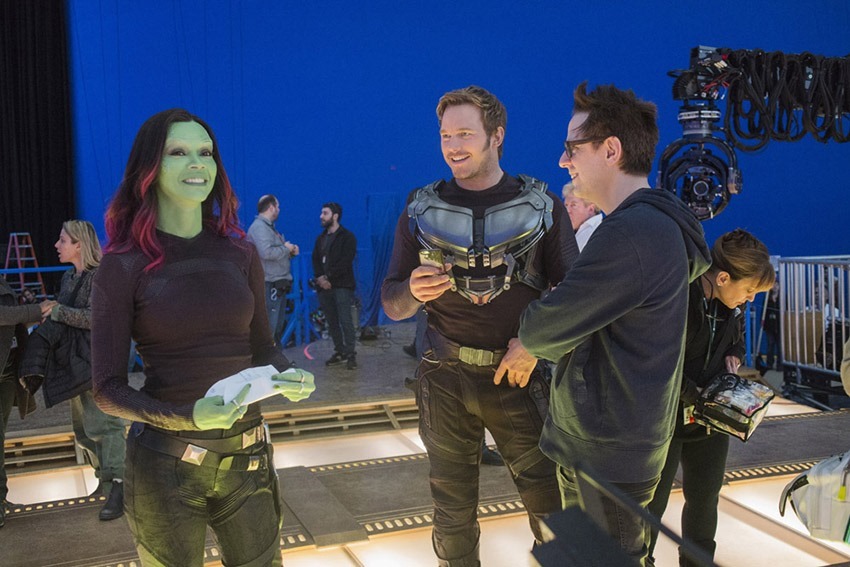 As Nick mentioned last week, popular filmmaker James Gunn is one of the more interactive Hollywood celebs on social media, always engaging with the folks who see his movie. Heck, he's even responded to Nick on Twitter before (an experience which I'm sure haunts him to this day). And this weekend past Gunn was back on Twitter responding to some fan questions, and in the process actually revealed that we can expect the third Guardians of the Galaxy film some time in 2020 (insert vision jokes here).
Is there going to be a guardians of the galaxy 3? @JamesGunn

— Brandon Meadows (@73be1e652c3046c) January 14, 2018
Coming in 2020. https://t.co/2kQbPHC5gP

— James Gunn (@JamesGunn) January 14, 2018
Guardians of the Galaxy Vol.3 – or whatever it ends up being called officially – is one of the more hotly anticipated Marvel Cinematic Universe films. Not much is known about the MCU's Phase 4 of films other than the Spider-Man: Homecoming sequel will kick it off in July 2019 and that things are going to look very different after the mysterious events of the title-to-still-be-revealed Avengers 4 a month before that. It has been strongly hinted though that Gunn and the next Guardians film will be setting the more cosmic-oriented direction of the MCU's stories from that time onwards.
As for what to expect in GOTG 3 – or rather, what not to expect – Gunn also answered a fan's question about possibly expanding the team roster to include some of the characters in the more recent iterations of the Guardians comics now that Disney will be acquiring the cinematic rights to some of these characters again with their Fox acquisition.
If you could direct one X-Men property what would it be/ if given the chance would you ever include Thing, Iron Man, Kitty Pride or Agent Venom to Guardians

— Fear The Internet (@Internet_C0ma) January 14, 2018
As of today, I wouldn't find adding any of those characters interesting. I really am more of a fan of the Abnett/Lanning stuff as opposed to the stuff that came after the movie or first screenplay. https://t.co/6XdrYtGv1s

— James Gunn (@JamesGunn) January 14, 2018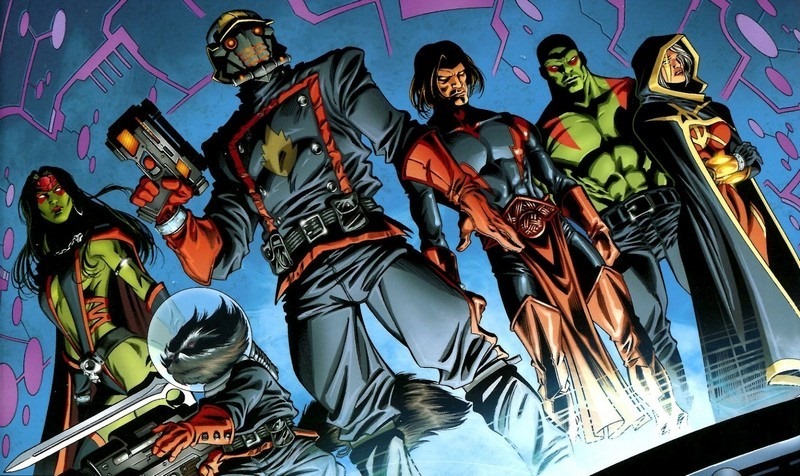 Personally, I'm mostly with Gunn here. The "Abnett/Lanning stuff" he is referring to is the 2008 modern relaunch of the Guardians of the Galaxy comics by Dan Abnett and Andy Lanning which spun out of the events of the Annihilation crossover (which would make an incredible big budget movie, Marvel, I'm just saying). That relaunch pretty much introduced the team makeup as you see in the movies now with a couple exceptions, despite it not being anywhere as irreverently tongue-in-cheek as what Gunn cooked up for the screen. Since that time, in the wake of the first movie's overwhelming success, the Guardians comic was relaunched again to hew much closer to the movies in tone. It was also integrated far more into the rest of the comic book universe, including having fan favourite characters like Iron Man, X-Men's Kitty Pryde, Agent Venom and Fantastic Four's The Thing be part of the team for extended periods.
As neat as that was, these later runs never quite matched the space opera awesomeness of the earlier version, so I'm glad Gunn is sticking to that instead. We already know that the filmmaker will be bringing in Adam Warlock from that time of the comics, and if he keeps up the trend of turning to Abnett and Lanning's work for inspiration, it won't be too far-fetched to predict the appearance of Vance Astro or Bug further down the line.
[PLEASE NOTE: The next bit contains a few
SPOILERS
from the second film, so maybe skip it if you've yet to see GOTG 2]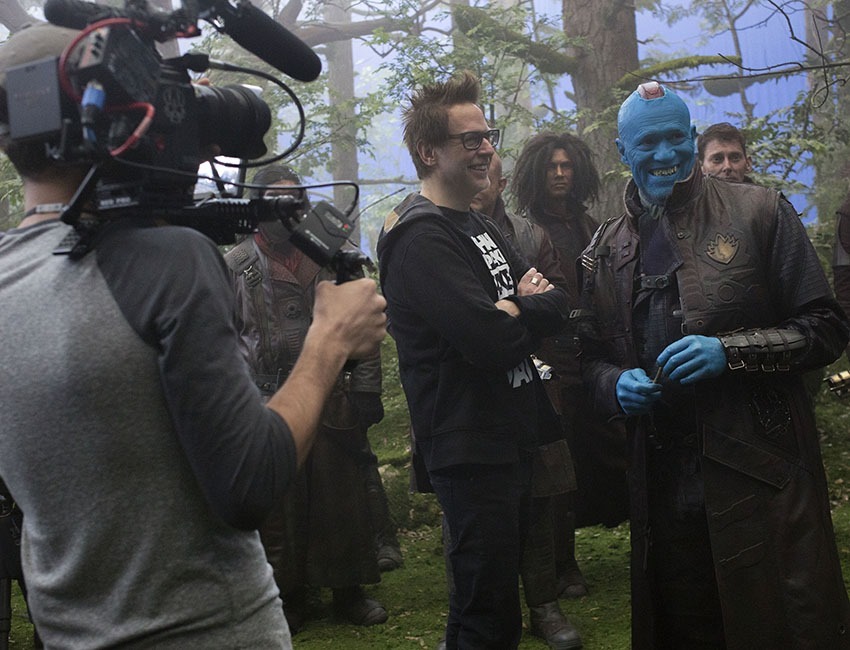 One character you won't be seeing on screen again if Gunn has anything to do with it – and he kind of has everything to do with it – is Yondu. Michael Rooker's fin-headed alien made the ultimate sacrifice to save his "son" Peter Quill at the end of GOTG 2. His death was an incredibly emotional moment, and one that Gunn will not undercut by bringing back the popular character.
Can Yondu be brought back from the dead for the next Guardians?

— MarilynThePatriot☃️❄️ (@BlancheLouelle) January 14, 2018
SPOILER. He will never be brought back to life as long as I'm around. His passing needs to mean something. https://t.co/D5H58Twjwi

— James Gunn (@JamesGunn) January 14, 2018
Finally, Star-Lord himself, Chris Pratt, also got involved in the Q&A, throwing out a story idea for Gunn to run with in GOTG 3. You may say that it was unconventional, to say the least.
@jamesgunn I noticed you haven't answered me. Let me be more specific. Can the villain in volume 3 be a guy who has a cardboard box full of snakes, yes or no? If no. Then how bout just a handful of snakes and he says, what up wit snakes? And then throws the snakes at us?

— chris pratt (@prattprattpratt) January 14, 2018
SPOILERS, DUDE. You can't just go tweeting off pages from the treatment. https://t.co/jUZw5oelTg

— James Gunn (@JamesGunn) January 14, 2018
I think it's clear to see why Gunn is the filmmaker and Pratt is the actor, but I'll be damned if I didn't want to see this happen for real on-screen. And at least one other fan agrees with me and has even taken the idea further to visualize it for us.
James, please take Chris's idea seriously. He may be onto something. pic.twitter.com/CxNqoxsRTG

— Herman Brown (@ninjasmacks) January 14, 2018
What up wit snakes? The eternal question.
Last Updated: January 15, 2018