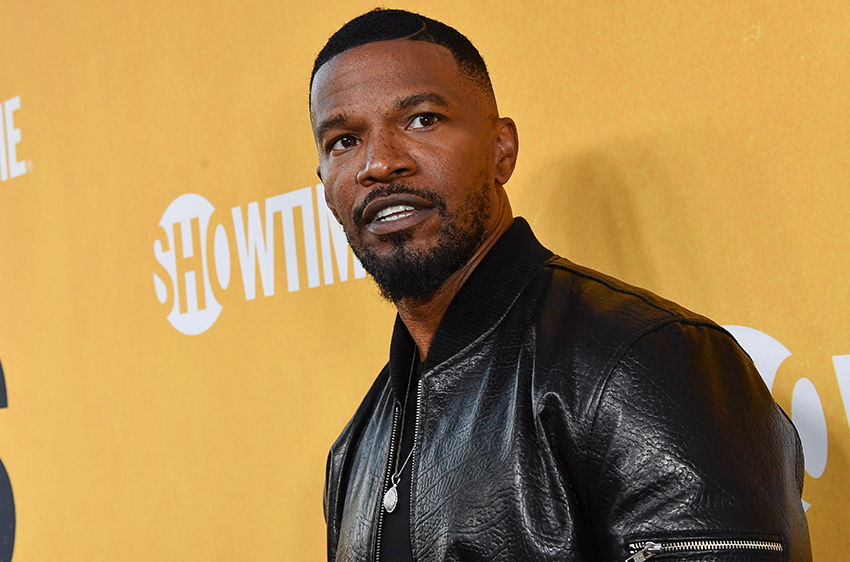 Blumhouse is going all out with their first foray into the comic book world by ensuring that their new movie has a big star in place. And according to a new report from Deadline, it looks like they have found it as Jamie Foxx has been confirmed for the lead role in the adaptation of Todd MacFarlane's Spawn.
There have been previous reports that Spawn creator MacFarlane – who is personally writing and directing this new movie – offered the role of Spawn to Foxx, however there was never any confirmation that the actor was interested in the part. Especially, since his last effort in a comic book movie was as the villain Electro in 2014's much-maligned The Amazing Spider-Man 2. However, it appears that Foxx himself had originally approached MacFarlane to play the role.
Jamie came to my office five years ago, and he had an idea about Spawn and we talked about it. I never forgot him, and when I was writing this script, you sort of plug people in, and he was my visual guy and I never let go of him. When I got done and my agents and everybody was talking about what actor, I said, 'I'm going to Jamie first and until he says no I don't want to think about anyone else because I've never had anyone else in my head'. Luckily, he hadn't forgotten either. I said, 'Hey, I'm back to talk about Spawn again, and he was like, 'Let's do it.'"
Blumhouse chief Jason Blum continued in a press release explaining how happy they are to have landed the Oscar-winner:
We are thrilled Jamie Foxx will be playing the title role in our movie adaptation of Spawn. He is an incredible actor and a huge fan of the Spawn Universe that Todd McFarlane created. With the depth of talent Jamie can commit to the role and Todd at the helm bringing the world of Spawn to life, we could not be more excited for this film.
Personally, I am thrilled that Foxx is taking on the role of Spawn as he has the acting chops to pull off the kind of dark performance that would make the character work. He would also be a welcome improvement after the 1997 adaptation of Spawn, which starred Michael Jai White in the lead role of Albert Simmons/Spawn, turned out not to be very good. Foxx is a better actor and given that the studio wants to make this a proper R-rated horror movie, I think it's only fair to give it to someone who can fit the vision they are going for.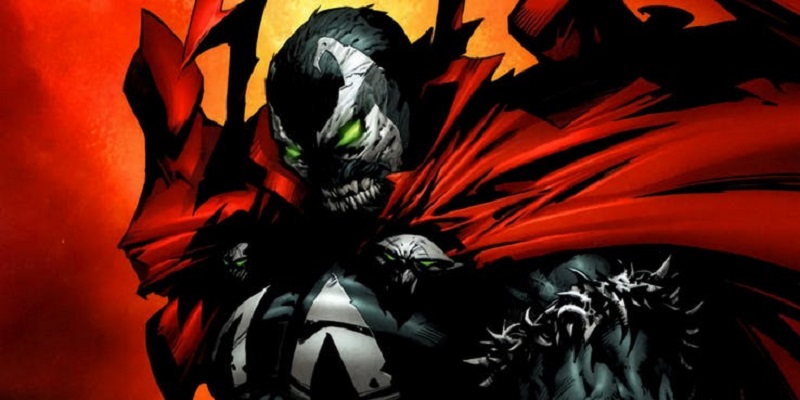 Speaking of vision, Macfarlane went on to further outline his vision for the first film is to not tell an origin story by re-treading that part which people may be familiar with, but possibly keeping reveals of the origin of the character for later movies should this first one be successful:
If you want to see something creepy and powerful where you go, just what the hell was that? I'm not going to explain how Spawn does what he does; he is just going to do it. We'll eventually do some of the background if we make a trilogy, but that's not this first movie. The first movie is just saying, do you believe? And if you believe then that's good because I'm hoping to take you for a long ride with this franchise.
In true Blumhouse tradition though, this film is expected to be a low budget affair, so don't expect a visual effects heavy film, but rather something a lot smaller in scale. Something which could work for them as the current superhero movie trend seems to be to only escalate the scale of trouble they find themselves in and having something more personal would be refreshing. If they can make sure it's scary too, then they could have a great new comic book franchise on their hands.
Last Updated: May 30, 2018