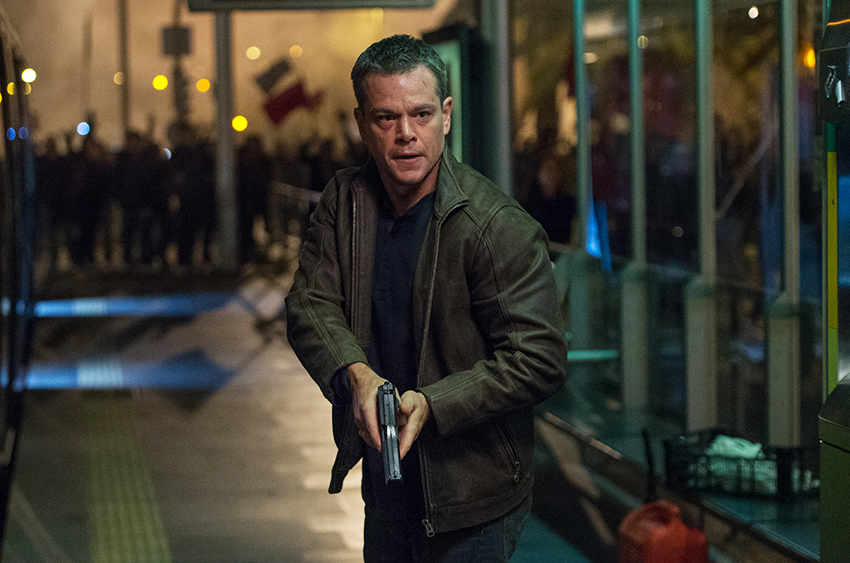 "Jesus Christ, it's some other people who used to work with Jason Bourne and were trained in the same super-secret spy program as he was!", doesn't quite roll off the tongue as nicely as the meme-worthy expletive normally uttered in the Jason Bourne movies whenever Matt Damon miraculously popped up on the government's radar, but it will have to do. The reason for the change? US cable TV network USA has put in a straight to series order for Treadstone, a spinoff drama set in the Bourne universe.
Based on Robert Ludlum's best-selling books, the Bourne series of movies saw Damon as an extreme amnesiac who discovers that he was actually a highly trained sleeper agent in a covert government program where scruples were optional. In a quest to regain his memory (and also revitalize the spy thriller genre to the point that James Bond needed a reboot to keep up), Bourne would uncover a bunch of conspiracies, have incredible car chases and hand-to-hand fights, and avoid security cameras like he was clairvoyant. Now we'll be seeing some other people do the same thing on TV on a weekly basis with this new show, which – as the name implies – is focused on Treadstone, the psy-ops program that broke down and brainwashed decorated Marine David Webb and turned him into the killing machine that would become Jason Bourne.
Heroes creator Tim Kring is set to pen and exec produce alongside Ramin Bahrani (Fahrenheit 451, 99 Homes) while the latter will be directing the pilot episode. A collection of producers who have all worked on the five-film series (which includes the Jeremy Renner-led Bourne Legacy spinoff) will also be onboard for this TV series, so there's some continuity between the two mediums.
According to the official blurb, "Treadstone explores the origin story and present-day actions of a CIA black ops program known as Treadstone — a covert operation that uses behavior modification protocol to turn its agents into nearly unstoppable superhuman assassins. The series follows sleeper agents across the globe as they're mysteriously "awakened" to resume their deadly missions." With that, it's probably doubtful to see Damon popping up as Bourne, especially since he tried to destroy Treadstone a number of times and is probably not welcome at their office parties. It does beg the question as to where the moral compass of this show will point though, as we already know Treadstone to not be the nicest folks around. Could another one of their sleeper agents turn moral hero and we'll be following them, or are we really going to get a show about a group of people doing whatever they think it takes – including cold-blooded assassination – to preserve world peace? That could make for some interesting viewing.
Last Updated: August 17, 2018