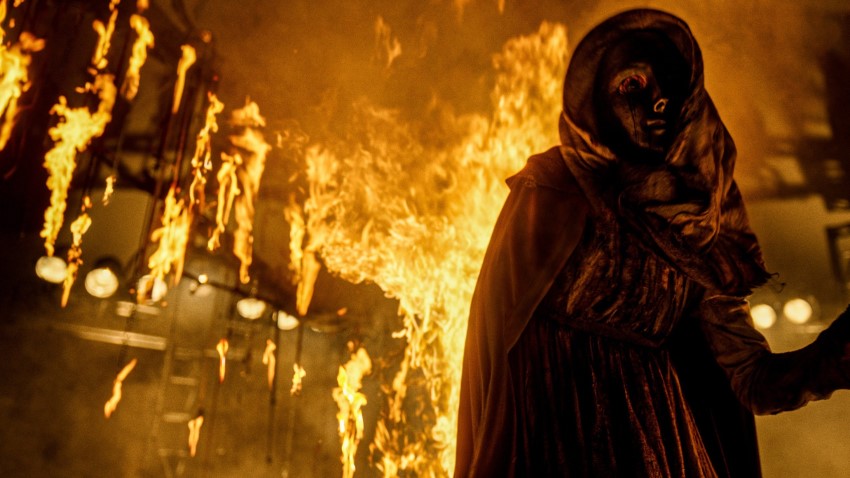 The Unholy is the upcoming horror movie written and directed by Evan Spiliotopoulos. He's previously worked as a co-writer on movies like Hercules, Charlie's Angels, and Beauty and the Beast, and makes his directorial debut here. He's also putting on a third hat and producing alongside The Evil Dead's Sam Raimi and Rob Tapert.
The movie is based on British author James Herbert's 1983 horror novel Shine, and follows a disgraced journalist (Jeffrey Dean Morgan – The Walking Dead) who learns of a young woman (Cricket Brown – Dukeland) in a small New England town who's been performing miracles and healing the sick following a visitation from the Virgin Mary. Hoping to resurrect his career he begins to investigate the story, but the deeper he digs the more unsettled he becomes, and soon becomes convinced that far more sinister forces are at play.
The official plot synopsis is as follows:
The Unholy follows Alice (Cricket Brown), a young hearing-impaired girl who, after a supposed visitation from the Virgin Mary, is inexplicably able to hear, speak and heal the sick. As word spreads and people from near and far flock to witness her miracles, a disgraced journalist (Jeffrey Dean Morgan) hoping to revive his career visits the small New England town to investigate. When terrifying events begin to happen all around, he starts to question if these phenomena are the works of the Virgin Mary or something much more sinister.
Let's take a look:
This is yet another example of a trailer that reveals way too much, and what it reveals is pretty bland overall. I like how the movie is put together, the monster looks cool, and the performances on offer are good, but this movie's cardinal sin is that it just doesn't seem particularly scary. I think if you go into this expecting a thriller instead of a horror you might have a better time.
What do you think?
The Unholy is due for release in US theatres on 2 April. It also stars, Katie Aselton, William Sadler, Diogo Morgado, Marina Mazepa, and Cary Elwes.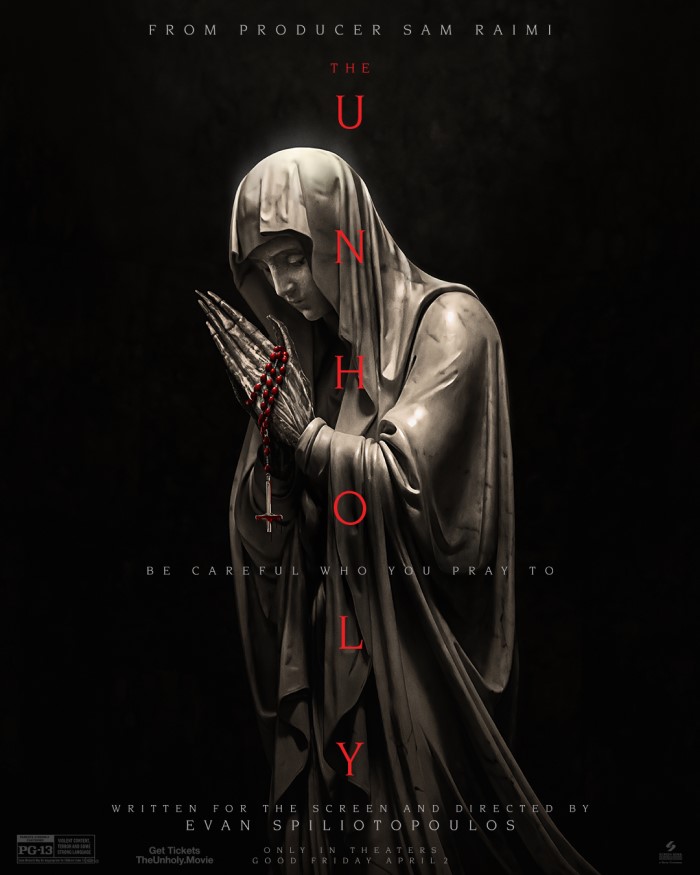 Last Updated: March 12, 2021