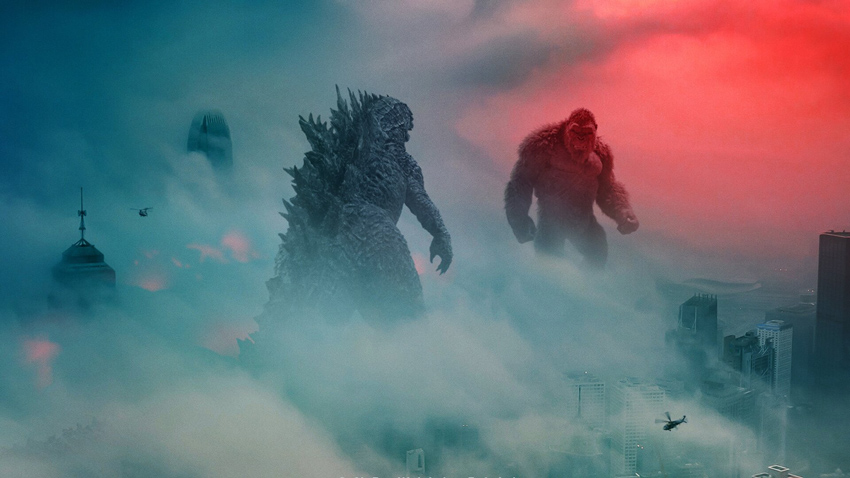 At long last, the global box office appears to be taking its first tentative steps towards recovery after spending the last year being completely wrecked by the COVID-19 pandemic. While it's still too early to keep your peepers open for films that'll pull in an easy billion dollars over the course of several weeks, hope has arrived.
Straight from the mouth of an aggro nuclear-powered lizard monster that wants to pick a fight with a giant monkey just looking to chill out on a boat.
After a monstrous overseas opening two weekends back, Warner Bros.' kaiju match for the century arrived last week in both North American homes (via HBO Max) and cinemas, and in no time at all it managed to stomp all over pandemic-era records. Opening up in 3064 theaters, it pulled in monster-sized totals to secure the biggest three-day and five-day domestic opening weekends ($32.2 million and $48.5 million respectively) in recent memory.
In TL;DR stats, that figure made the best showing by a kaiju-sized mile for a movie since the pandemic struck. Just like its international opening weekend, China was again the biggest overseas market and was responsible for another $44.2 million of its total worldwide gross, as the numbers continued to pile up. At the time of writing, Godzilla vs. Kong has made over $285 million across the world in 10 days.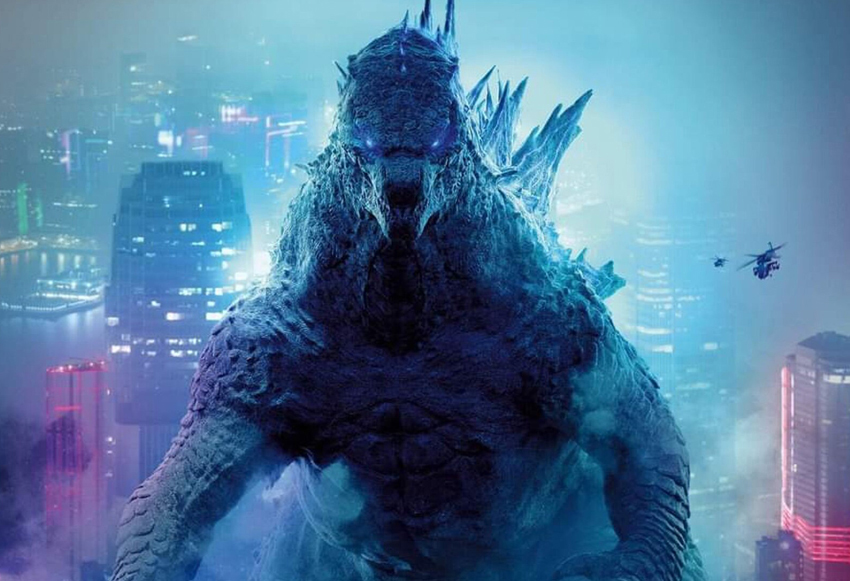 What makes this showing even more impressive is that people at home were more than willing to shell out $15 for a monthly subscription on HBO Max, to gain a comfy seat to watch the titans clobber one another. Deadline reports that Godzilla vs. Kong beat out the streaming launches of Wonder Woman 1984 and Zack Snyder's Justice League over its first four days, doubling the numbers of the latter. The problem, as is always the case with streaming services (and why we're not mentioning raw numbers right now), is that these figures come from third-party ratings services which already have a limited scope of the population and then also measure a household as having viewed a film if the title has only played for a mere five-minutes or more. So yeah, those are some shady numbers.
With that, there's still a bunch of questions that need answers about just how much of an impact home streaming has had on Godzilla vs. Kong's box office success, but Warner Bros. appears to be grinning at just how successful the film has been at driving people back into cinemas and seeing HBO Max subscriber numbers increase.
"The fact that this movie is generating so much interest in theaters, despite an immediate streaming option, underlines the cultural power and meaning of going out to the movies as a communal event. People recognize that does not exist in the living room," says Shawn Robbins, chief analyst at Box Office Pro via Variety. "This isn't only a win for 'Godzilla vs. Kong,' it's also a validation of the broader history and future of moviegoing."
As for the rest of the box office currently? Here's a quick round-up of what that landscape looks like in North America according to last weekend's box office totals:
| | | |
| --- | --- | --- |
| Film | Box office gross | Screens |
| Godzilla vs. Kong | $11.6 million | 3064 |
| The Unholy | $3.1 million | 1850 |
| Nobody | $2.9 million | 2567 |
| Raya and the Last Dragon | $2 million | 2031 |
| Tom and Jerry | $1.4 million | 2273 |
| The Girl Who Believes In Miracles | $546,000 | 640 |
| The Courier | $448,000 | 1322 |
| Chaos Walking | $369,000 | 1605 |
| The Croods: A New Age | $224,000 | 1212 |
| French Exit | $174,000 | 483 |
Last Updated: April 6, 2021