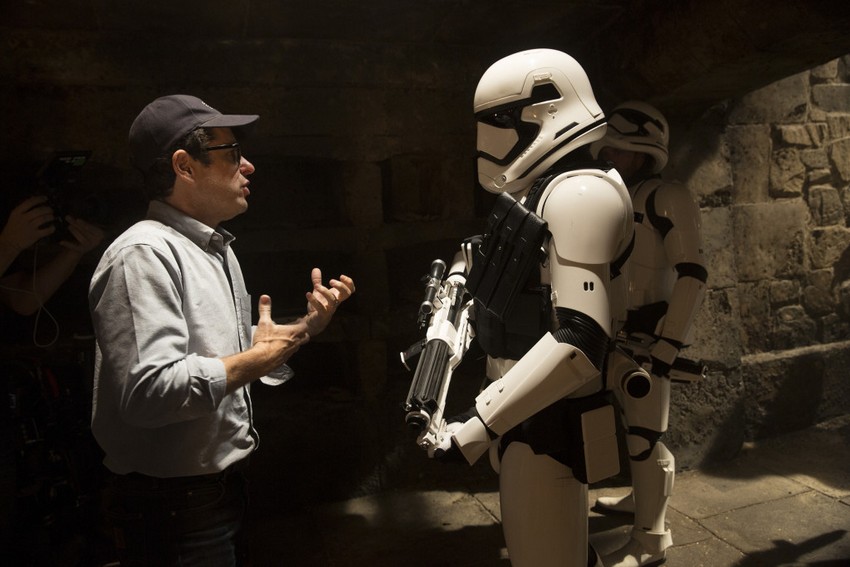 We know that some sort of big Star Wars news is imminent, but whatever it is hasn't been revealed yet. So in the meantime, we have to be happy with whatever scraps director JJ Abrams feeds us, now that he's completed principal photography of Episode IX. Entertainment Tonight caught up with the The Force Awakens filmmaker and while he wasn't sharing any plot details, he did give us a word. Specifically, the word describing how he wants audiences to feel once they leave the cinema.
You'll have to determine that yourself. There are a lot of words that we all hope you'll feel, and I think the biggest and most important one is 'satisfied.'
Of course, if you asked some Star Wars fans, they would only truly be satisfied if Episode IX has a plot twist reveal that The Last Jedi was all just a bad dream. The Rian Johnson written/directed middle-chapter of the new Star Wars trilogy was a huge success among critics and at the box office, but a number longtime fans took umbrage with the very unexpected changes to the mythology that critics applauded.
Before the release of The Last Jedi, Abrams famously stated publicly that he felt Johnson's script to be so good that he was jealous that he didn't get to make it. But with the controversy surrounding the previous film (not to mention the historic box office failure of Solo: A Star Wars Story soon thereafter), would Abrams be trying to salvage affairs in reaction to what Johnson did?
No, I think every movie is its own movie. Obviously, this is a trilogy. We brought to that movie all the passion and hard work we would have no matter what. I think the story speaks for itself. I really, truly can't wait for you to see it.
Hopefully, we'll get to see something, when whatever is being teased finally gets revealed. That may only happen at the Star Wars Celebration in April, when a first trailer is expected to drop ahead of Episode IX's 20 December release.
Last Updated: February 25, 2019