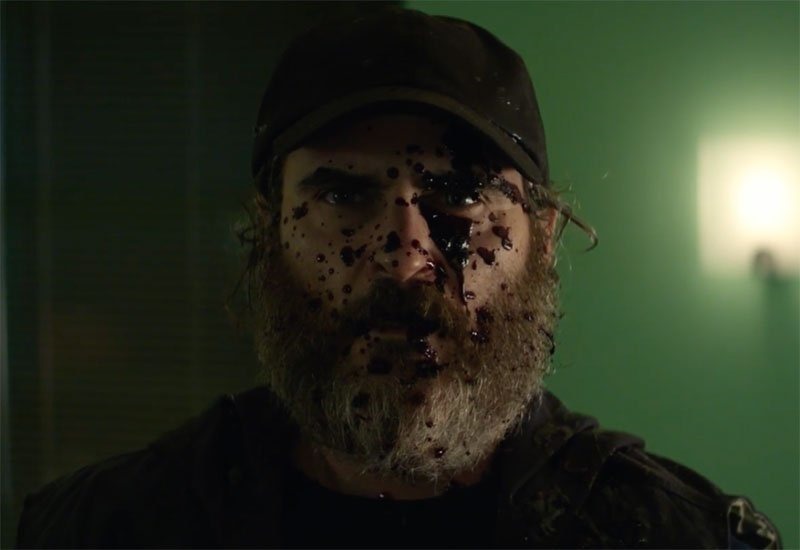 Lynne Ramsay and the Cannes Film Festival have a very good relationship. All four of the 48-year old writer-director's feature films has seen her walking home with tons of awards and praise from the famed French film festival, with her latest effort, You Were Never Really Here, bringing the house down back in May last year. Or rather, it brought the house up, onto its feet, to be more accurate, as the film's end credits was greeted with a 7-minute long standing ovation and the Best Screenplay Award. With the first trailer for the film's public release finally debuting this weekend past, we can now finally see why.
The dark and brutal neo-noir thriller stars Joaquin Phoenix as an ex-soldier with his own issues and a Oldboy-esque penchant for violence with a hammer, who gets wrapped up in a seedy situation when agrees to find a wealthy man missing daughter. As you can see in the trailer below, the film is not just the straight up action-thriller that this description may imply, but seemingly a very hard-hitting character study as well that gives Phoenix some serious dramatic meat to chew on. And chew he definitely does as the 3-time Oscar nominated 43-year old actor has been racking up the critical praise for his performance as the vicious Joe. Check it all out below.
A traumatized veteran, unafraid of violence, tracks down missing girls for a living. When a job spins out of control, Joe's nightmares overtake him as a conspiracy is uncovered leading to what may be his death trip or his awakening.
It's good to see Ramsay returning to winning filmmaking ways again after the fiasco that was 2016's Jane Got a Gun. To recap for those of you late to the party: Michael Fassbender was supposed to play Natalie Portman's lover in the gritty western, but pulled out two weeks before shooting commenced due to scheduling conflicts. Joel Edgerton, who was supposed to play the main villain, instead took over for Fassbender, while Jude Law was brought in to be the baddie now. Then Ramsay, after allegedly having conflicts with just about every studio suit around, just didn't show up for work on the first day of filming. The studio scrambled and got Warrior director Gavin O'Connor on board as her replacement. But with Ramsay gone, Law decided to walk as well. Bradley Cooper was signed as his replacement, but then dropped out as well due to scheduling conflict, and was then replaced by Ewan McGregor. Phew.
And what did all of that tiring effort result in? A rather lacklustre movie by all accounts. With You Were Never Really Here though, it definitely looks like Ramsay is going to erase that sour memory in the best way possible.
You Were Never Really Here also stars Judith Roberts, Ekaterina Samsonov, John Doman, Alex Manette, Dante Pereira-Olsen, and Alessandro Nivola. It is scheduled for release on 6 April 2018.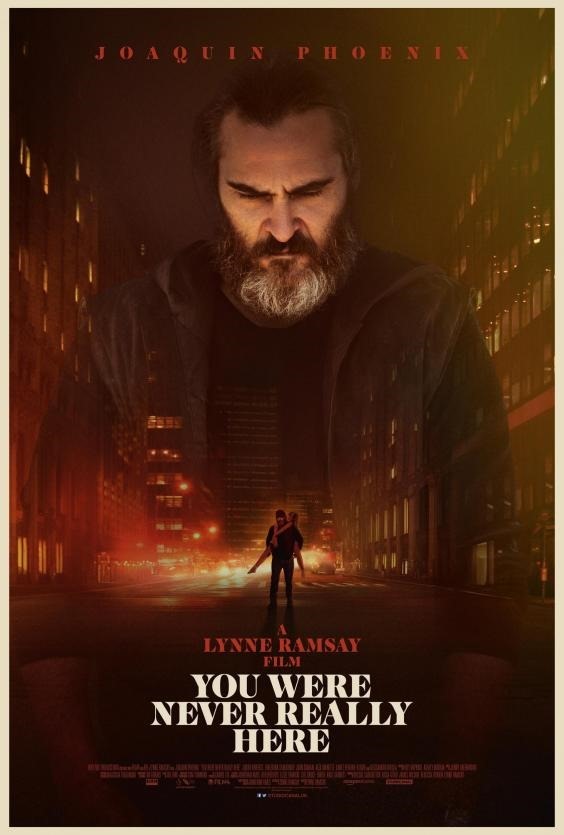 Last Updated: January 15, 2018