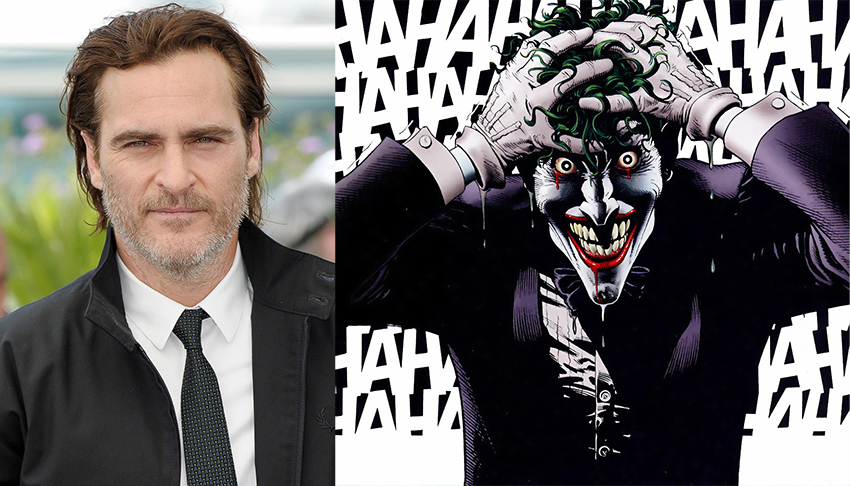 Not a fan of Jared Leto's "damaged" and begrilled Clown Prince of Crime in Suicide Squad? Don't worry, you're getting a do-over. With the Joker seemingly becoming the new Spider-Man when it comes to rebooted on-screen performances, word comes from Variety that three-time Oscar-nominated actor Joaquin Phoenix is being eyed to star as the immensely popular DC Comics villain in director Todd "The Hangover" Phillips' upcoming standalone movie.
Revealed last year, this still-untitled movie will be part of Warner Bros.' still-untitled new banner of DC Comics related movies (jeez, picks some names already, guys!) which will exist outside of the current movie continuity which began with Man of Steel and is commonly referred to as the DC Expanded Universe. The aim is of this new banner is to give filmmakers the canvas to use the pop culture icons of DC Comics in unique standalone stories not bogged down by overarching shared cinematic universe continuity, much like how original graphic novels do the same thing in the comic book space.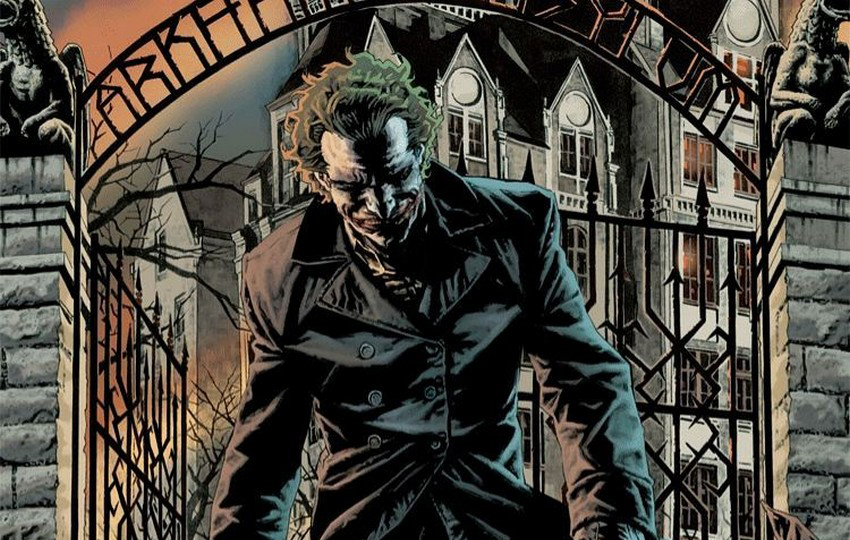 In the case of Phillips movie, it is said to be set in the 1980s' and tells the origin story of how the Joker rose up through the ranks of the criminal underworld to become the mastermind we eventually get to know him as. The film has been said to be taking more of a gritty crime drama approach than conventional comic book movies and the classic films of Martin Scorsese like Taxi Driver, Raging Bull and Mean Streets is said to be a big influence. At one point, Scorsese himself was said to be involved as a producer.
Originally, Phillips reportedly also wanted frequent Scorsese collaborator Leonardo DiCaprio for the role as The Joker, but that didn't pan out and now the filmmaker has his sights set on an equally lauded A-lister in Phoenix. Variety stresses that no official negotiations have begun between the actor and WB yet, but Phoenix was apparently Phillips' top choice and after the two men discussed it, the actor has agreed to take the role.
Phillips will direct the film and co-write it with Scott Silver, the Oscar-nominated screenwriter of The Fighter, 8 Mile and The Finest Hours. Clearly, WB is not skimping on the big deal talent for this endeavour. As for Phoenix, this will not be his first brush with comic book movies. He was originally WB's top pick to play Lex Luthor in Batman v Superman: Dawn of Just Imagine How Much Better This Movie Would Have Been Then but turned it down. Similarly, he was also scouted by the competition over on the Marvel lot to play Doctor Strange, but also passed on that gig which eventually went to Benedict Cumberbatch.
If Phoenix does indeed sign on the dotted line to play the Joker, you can consider my interest in this movie to have increased exponentially. The 43-year old actor has shown a massive range in his performances and is especially adept at portraying characters that are a little broken and dangerous (and who probably won't need to have the words "broken" and "dangerous" tattooed onto their faces). With Leto's most recent performance as the Joker in 2016's Suicide Squad dividing audiences, this may be a good way for WB to regain the faith of some of their fans.
Last Updated: February 9, 2018