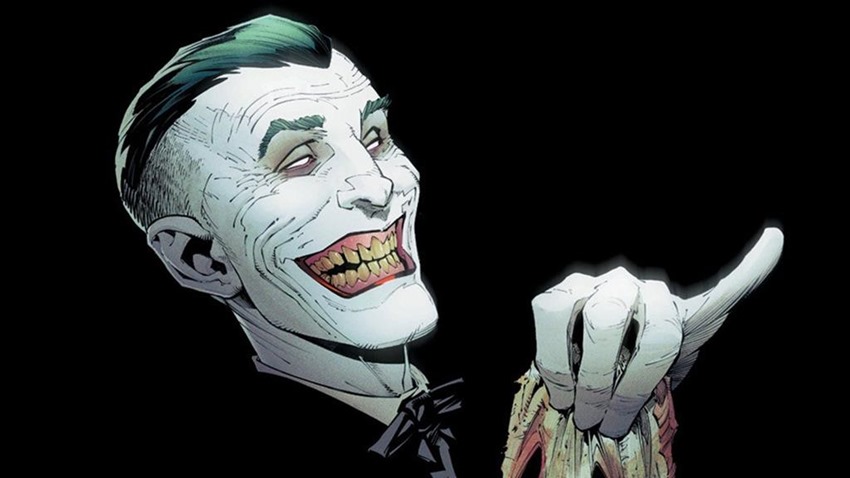 I may be one of the few people out there who actually liked Jared Leto's turn as the latest clown prince of crime when he briefly popped up in Suicide Squad for a few scenes. Completely unhinged, constantly purring for Grodd knows why and boasting a fashion sense that screamed maniac, this was an interpretation of the ace of knaves that was far far different than anything else that had been seen on the big screen up to that point.
Here's some good news for anyone who found themselves wanting to make good on that damaged tattoo on Leto's method-acting head: The Joker is getting an origin movie that'll star someone else donning a bucket of a white greasepaint and throwing some green into their hair. That's the rumour according to Deadline, who say that an origin film starring the harlequin of hate is now in "the early stages" of planning over at Warner Bros.
According to their sources, DC and WB are looking to produce a "a gritty and grounded hard-boiled crime film set in early-'80s Gotham City that isn't meant to feel like a DC movie as much as one of (Martin) Scorsese's films from that era, like Taxi Driver, Raging Bull or The King Of Comedy."
That Scorsese link by the way? They're looking to have the Goodfellas director on board as a producer, with a script from Todd "The Hangover" Phillips (also possibly directing) and Scott "8 Miles" Silver. Look, I like the idea. I like having another interpretation of the Joker on the big screen, but I'm also of the opinion that a Joker origin story is unnecessary.
At his best, the Joker is an enigma. A force of chaos that simply is, a response to the emergence of the Batman. You could have a giggling sociopath whose background is explored in detail, or you could have a dark reflection of the caped crusader who somehow always manages to survive and return to menace him another day. When fact becomes legend, that's when a story shines.
But hey, I also like being proven wrong. As for the fans of Leto's Joker, fret not: He will be back eventually, if Suicide Squad 2 and a solo Harley Quinn movie ever get out of development hell.
Last Updated: August 23, 2017