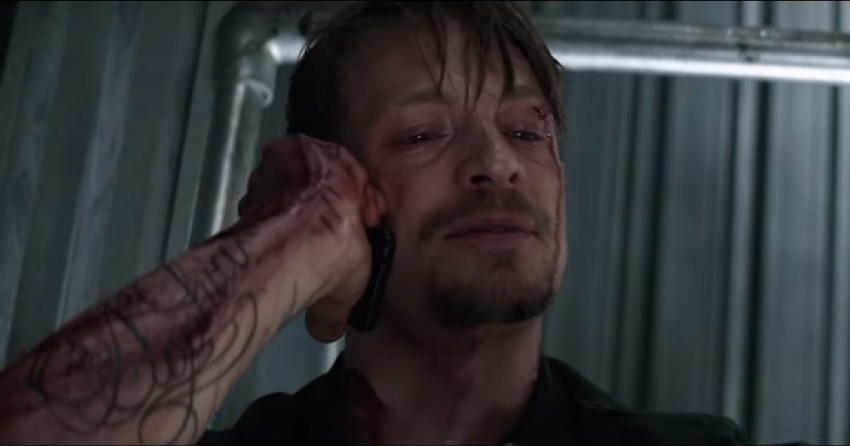 The Informer is the upcoming crime action/thriller starring Joel Kinnaman (Altered Carbon) and Rosamund Pike (Gone Girl), and is the sophomore feature from director Andrea di Stefano (Escobar: Paradise Lost). Clive Owen, Ana de Armas, Common, and Eugene Lipinski round out a pretty impressive cast.
Drawing its inspiration from the 2009 novel Three Seconds (or Tre Sekunder) from the Swedish writing team of Anders Roslund and Borge Hellström, Kinnaman plays a former special ops soldier and unfairly convicted felon who's dragged into the middle of the conflict between the FBI and a criminal organisation run by the General.
Here's the incredibly lengthy official plot synopsis:
Honorably discharged Special Ops soldier Pete Koslow's (Joel Kinnaman) world is turned upside-down when he is jailed after a fight to protect his wife (Ana de Armas). He's given a chance for early release by becoming an informant for the FBI (Rosamund Pike and Clive Owen) and using his covert skills in an operation to take down The General, the most powerful crime boss in New York.

But when the FBI sting meant to finally earn Koslow his freedom results in the death of an undercover NYPD cop, Koslow finds himself caught in the crossfire between the mob and the FBI. The General insists Koslow takes the heat and sends him back to prison to spearhead a drug operation from inside, and the FBI affirms that going back to jail to do The General's bidding is the only way for Koslow to keep his deal with them alive.

Caught in a world of impossible choices, Koslow must return to prison, where he formulates a plan to escape the clutches of three of New York City's most powerful organizations – the mob, the NYPD and the FBI – in order to save himself and his family.
I guess we don't need to read the book now. Anyway, let's take a look:
And now I guess we don't need to watch the movie either thanks to that spoilerific trailer. On a scale of one to "why are you showing us every plot point in the movie?", that ranks as "why are you showing us every plot point in the movie?!"
Okay annoyance at an overly-revealing trailer aside, this does look like a taut crime drama with plenty of thrills and action. It's got a top-notch cast, decent visuals, and we should enjoy watching the action play out as Kinnaman fights to not go a licky boom boom down without saving both himself and his family. Just don't watch the trailer again so that you forget most of the plot by the time you watch the movie itself.
The Informer is set to release in the US on 22 March and locally on 19 April.
Last Updated: November 19, 2018