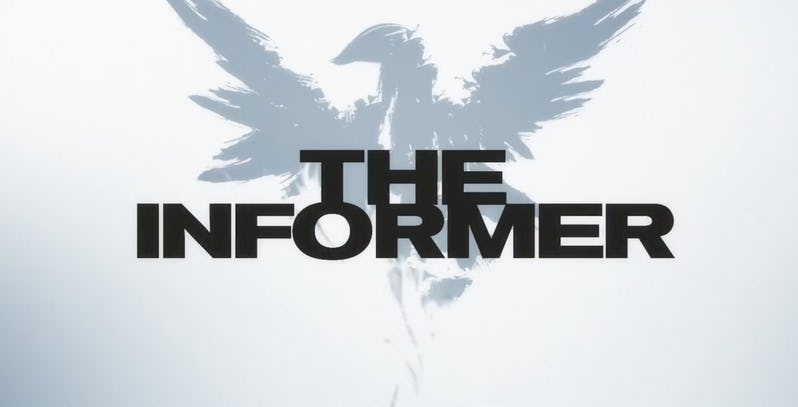 Sometimes the best way to get justice and out of prison is to go back into it. Actually, this only works in the movies; if you are an actual person with a criminal record, I would not recommend this approach.  Thankfully, though Joel Kinnaman's character in this new movie The Informer [insert unintelligible lyrics here] is fictional and so real rules don't apply here.
In The Informer, Kinnaman stars as Pete Koslow, a former Special Ops soldier who ends up in jail after a fight. Two FBI agents, portrayed by Rosamund Pike and Clive Owen enlist Koslow for undercover work that will theoretically lead to an early release. But the informant becomes wrapped up in a deadly conflict between the Polish mafia and the FBI, and he's forced to begin yet another covert mission from inside prison. So basically, Kinnaman's character gets double-crossed by law enforcement. Maybe this isn't much of a fantasy after all.
This new trailer for the movie might not offer much in terms of character development and jumps around the plot of the movie like Darryn does with crayons, but what it does show if you haven't suffered from an epileptic fit watching it is a lot of potential with many plot twists, moments of suspense and decent acting performances to look forward to. Not to mention some fisticuffs along the way.
The action crime thriller is directed by Andrea Di Stefano and written by Matt Cook and Rowan Joffe. I don't have high hopes for this movie based on what I've seen s far, but there is enough talent involved to hope for the best. The Informer is due to release in August in the US, with no official local release date just yet.
Last Updated: July 2, 2019