Experience Schrödinger's Cena in this trailer as you can hear him while both seeing him, and not seeing him! Science!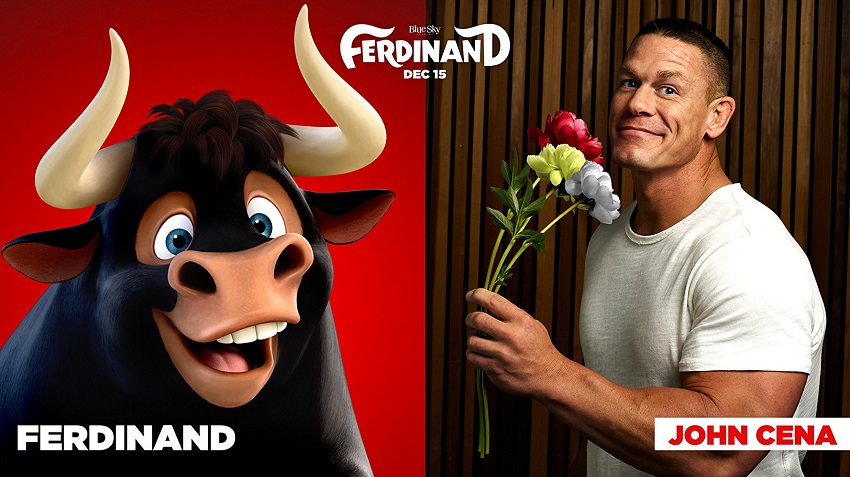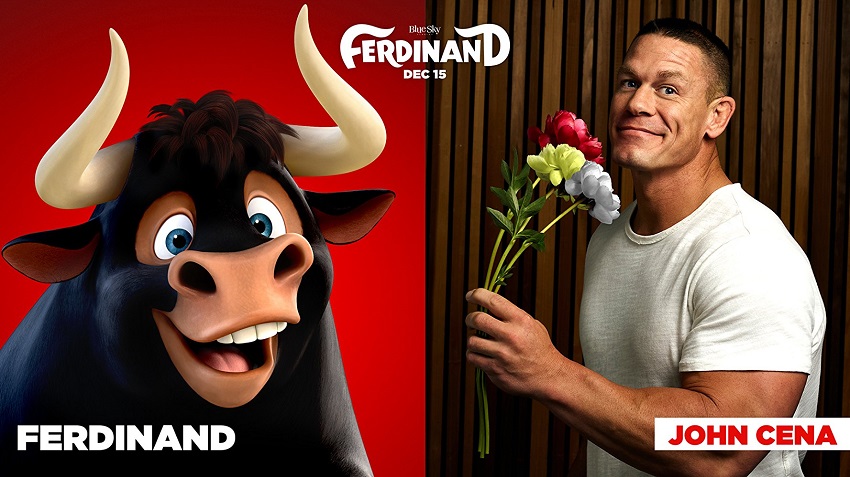 Ferdinand is the upcoming animated family movie from director Carlos Saldanha (Ice Age franchise, Rio) that's based on the 1936 classic children's tale 'The Story of Ferdinand' by Leaf Munro. It was a fairly controversial book in its day due to its themes of non-violence and being true to one's nature, with many accusing it of promoting all kinds of political messaging and corrupting children, and was banned in many countries – and even ordered burned in Nazi Germany.
WWE wrestler John Cena, who's just getting better and better as an actor, assumes the lead voice role of Ferdinand the Bull, a gentle giant of a bull in Spain who just wants to live a peaceful life as the family pet and smell the flowers. However he's ripped from his family and forced into the bullfighting arena against both his will and his nature. There he must assemble a team of friend to help escape from the arena and return home.
This looks like a great movie to go watch with the kids over the Christmas holidays. It's got a simple, sweet story with positive messages for the young ones, wrapped up with some light, innocent humour. Judging by the trailer there doesn't seem to be much aimed at adults, but it doesn't come across as childish either, so I doubt you'll be sitting there grinding your teeth and crying for the movie to end. Technically the animation looks good and there's no complaints to be had around the voice acting either.
What do you think?
Ferdinand is due for release in the US on 15 December. Directed by Carlos Saldanha, it stars the voice talents of John Cena, Kate McKinnon, Gina Rodriguez, Daveed Diggs, Gabriel Iglesias, Bobby Cannavale, Peyton Manning, and David Tennant.
The official plot synopsis is as follows:
Ferdinand tells the story of a giant bull with a big heart. After being mistaken for a dangerous beast, he is captured and torn from his home. Determined to return to his family, he rallies a misfit team on the ultimate adventure. Set in Spain, Ferdinand proves you can't judge a bull by its cover.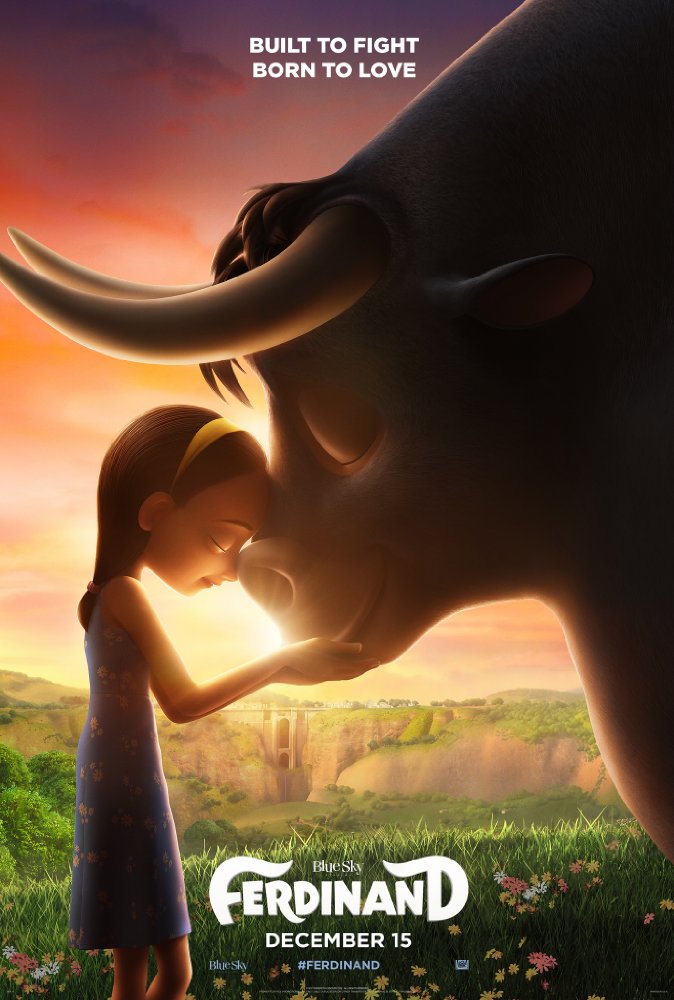 Last Updated: September 21, 2017