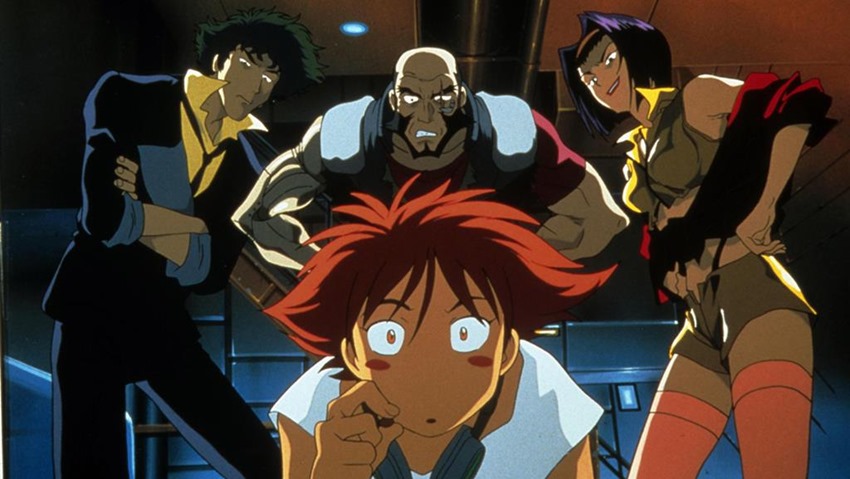 You will regularly find Shinichiro Watanabe's Cowboy Bebop near the top of Best Anime Series Ever lists scattered throughout the internet and for good reason: The jazzy sci-fi adventure about a ragtag group of interstellar bounty hunters is just damn cool. So it's actually a bit surprising that after debuting in 1998, it took until 2017 before Hollywood started talking about adapting it. That's exactly what's happening now though with a live-action series in development for streaming giant Netflix, and last night the primary cast finally got revealed.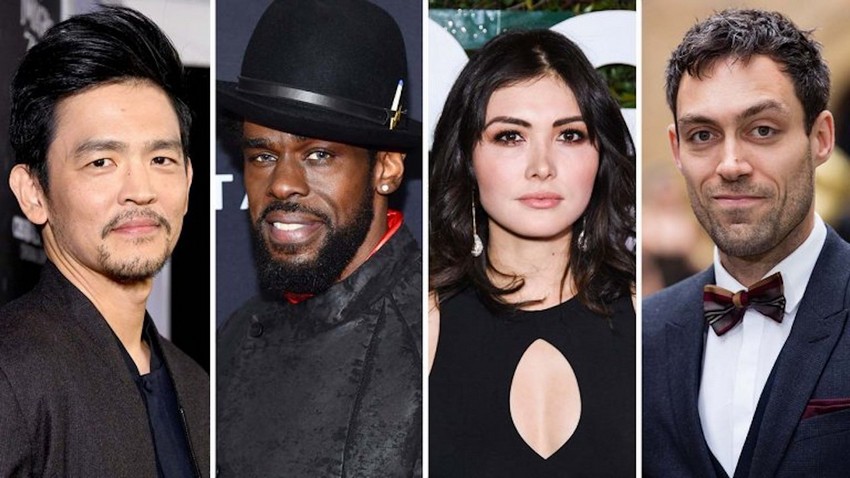 Variety reports that Star Trek actor John Cho will lead the production as the ass-kicking, cigarette dangling Spike Spiegel, the laconic ex-hitman leader of the bounty hunting crew aboard the spaceship Bebop. Netflix's official statement describes Spiegel as "an impossibly cool bounty hunter with a deadly smile, a wry wit, and style to spare". Joining Cho will be Luke Cage alum Mustafa Shakir as Spiegel's hulking ex-cop partner Jet, "one of the few honest cops in the solar system before an ultimate betrayal robbed him of all that he loved, forcing him into a vagabond life of hunting bounties to put food on the table."
Jurassic World: Fallen Kingdom standout Daniela Pineda has been tapped to play Faye Valentine, the amnesiac bounty hunter described as "bold, brash and unpredictable," and who "does whatever it takes to survive". There's no further word on who will play the final member of the Bebop crew, namely androgynous 13-year old hacker prodigy "Radical" Ed, but we do know who the bad guy will be.
Alex Hassell (who will soon be seen in Amazon's comic book adaptation The Boys) has been tapped to play the main antagonist Vicious. As you can guess from his moniker, Vicious is a bloodthirsty killer and one of the most notorious hitmen in the galaxy. He was Spiegel's ex-partner when the latter still worked for Red Dragon Syndicate and has now become his arch-enemy.
I'm least familiar with Hassell's on-screen work – and by that I mean that I haven't seen in him anything ever – but I'm all in on the other casting picks. Cho has proven before to have all the qualities that made Spike Spiegel such a beloved fan-favourite (also, sidebar: If you haven't seen Cho's Searching you missed out on one of the best films of last year). In Luke Cage's shaky second season, Shakir was one of the highlights as the villainous Bushmaster, and I can't wait to see him bring his physicality Jet. Pineda also showed in Jurassic World: Fallen Kingdom that she can do spunky really well, so she is a great fit for the attitude-filled Faye.
As previously announced, Thor: Ragnarok screenwriter Christopher Yost will act as showrunner, penning the first of the 10 episodes Netflix has ordered. It's expected that he will keep the show's heavy jazz aesthetic in place. Watanabe will serve as a consultant on the series, while Yasuo Miyakawa, Masayuki Ozaki, and Shin Sasaki of original animation director Sunrise Inc will also serve as executive producers.
Last Updated: April 5, 2019