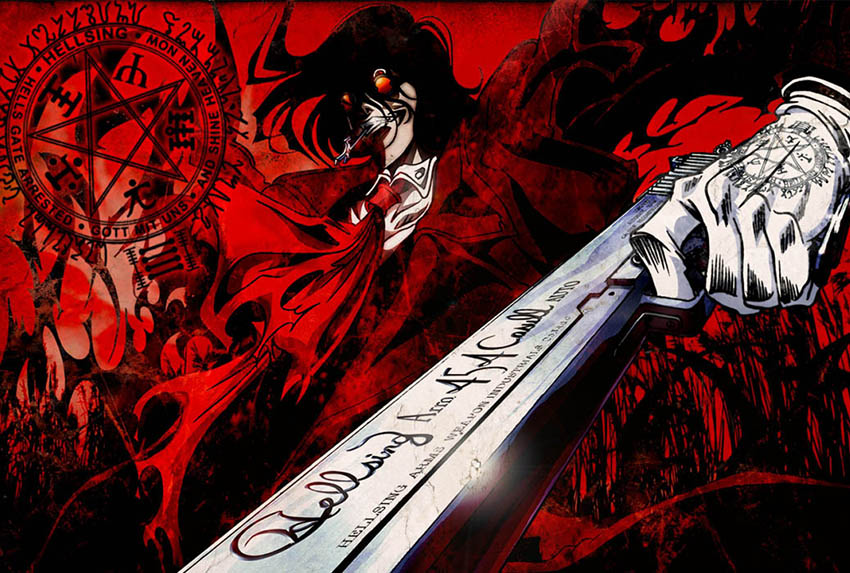 Over the last few years, Netflix has gone all-in on the anime front. There are giant mechs, crying kids, ninjas, demon slayers, sci-fi detectives, and more all over its catalogue nowadays. Anime has been big business for Netflix and gave it a step up over the competition in the streamer wars, with only Hulu (out of the non-anime specific services like CrunchyRoll) coming close. But now Amazon is also throwing its hat in the ring in a bloody way.
Deadline reports that Amazon Prime Video is teaming up with John Wick franchise writer Derek Kolstad to develop a live-action feature film adaptation of Hellsing. Mike Callaghan (who is also working on the long-gestating Astro Boy movie) is producing alongside Brian Kavanaugh-Jones (Midnight Special) and Fred Burger of production house Automatik. Of course, this isn't Kolstad's first streaming rodeo as he is also a writer on Disney+'s upcoming The Falcon and the Winter Soldier series for Marvel. More importantly though, he's a longtime Hellsing fan, as revealed in a statement.
Ever since my brother introduced me to the Hellsing manga and anime some years ago, I've been obsessed with adapting it. And when Mike Callaghan and his team managed to secure the rights to then partner us up with Brian Kavanaugh-Jones and Amazon, I mean -damn, dude- this is a dream.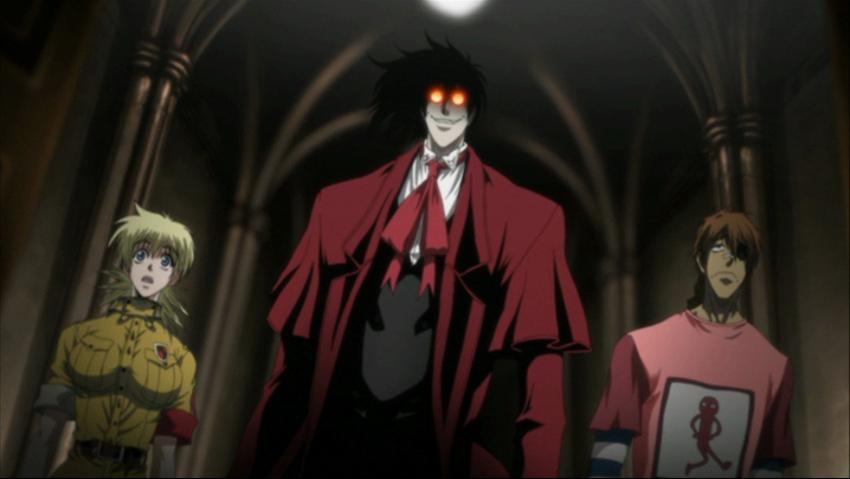 Created by Kouta Hirano, Hellsing was originally published as a manga from 1997 to 2008, while also being adapted to the screen in a 13-episode anime series that ran from 2001 to 2002. That was followed up later by a 10-piece OVA series titled Hellsing Ultimate that ran from 2006 to 2012 and which re-adapted the manga more accurately than the first series. There's also been a short-lived prequel series titled Hellsing: The Dawn.
As to what it's all about, the fan-favourite action-horror vampire romp sees Dracula reimagined as Alucard (it's Dracula spelled backwards, how droll!) as a gun-toting agent of The Hellsing Organization, a group of monster hunters first established by the legendary Abraham Van Helsing. The organization is currently headed by Hellsing's great-granddaughter, Integra Fairbrook Wingates Hellsing, who leads the charge in defending England against all sorts of supernatural baddies. Having sworn loyalty to the Hellsing family after being beaten by Van Helsing over a century earlier, Alucard serves as Integra's protector and her best agent, despite him actually being the original and most powerful vampire.
The manga and anime's POV character was Seras Victoria, a police officer who had recently been turned into a vampire by Alucard. Through her, readers/viewers discovered this crazy over-the-top world of things that went bump in the night which even saw the Hellsing Organization face off against a top-secret Vatican force codenamed Iscariot, and a returned Nazi order looking to establish a new Reich using a vampire army.
Speaking about the announcement, Callaghan said that "I've always loved the vampire genre, especially when a creator is able to put their own unique spin on it."
So when Derek introduced me to Alucard and the Hellsing Organization, I knew we had something special in that tradition. Kouta Hirano's gonzo reimagining of the Dracula-Van Helsing mythology is an exhilarating, quirky mashup of action and horror that's unlike anything we've seen before. We are incredibly excited to partner with Brian and Fred at Automatik and that Amazon is on board to help us bring the wit and madness of 'Hellsing' to life on screen.
There's currently no ETA on when this will release.
Oh and in case you were wondering, in an ironic twist, you can watch Hellsing Ultimate right now on Netflix.
Last Updated: March 5, 2021