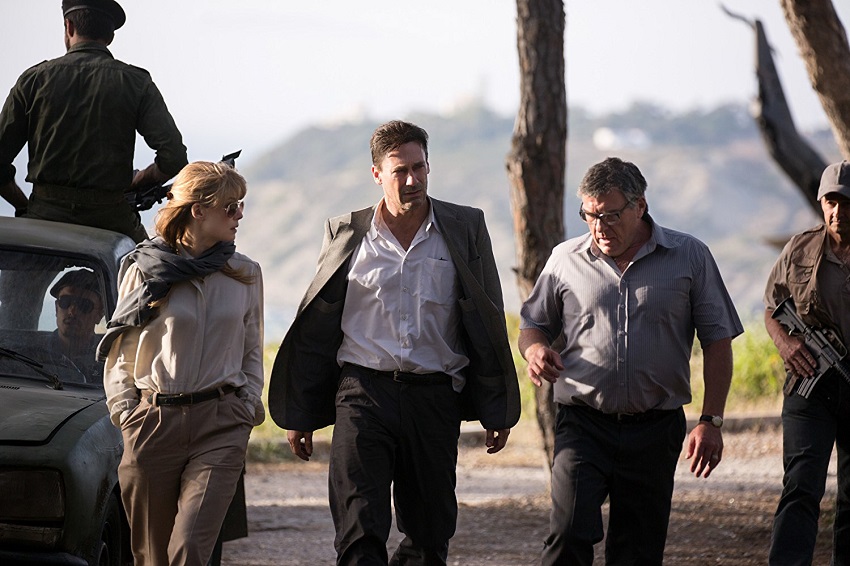 Beirut is the upcoming '70s and '80s-set drama/thriller from director Brad Anderson (The Machinist) written by Tony Gilroy (The Bourne franchise, Rogue One: A Star Wars Story). Jon Hamm stars as a former American diplomat who lost his wife during a terrorist attack in Beirut in the '70s, and is forced to return to the war-torn city to negotiate the release of an American hostage who holds sensitive intelligence that the CIA desperately wants to secure.
The plot synopsis is as follows:
In 1980s Beirut, Mason Skiles (Jon Hamm) is a former U.S. diplomat who is called back into service to save a colleague from the group that is possibly responsible for his own family's death. Meanwhile, a CIA field agent (Rosamund Pike) who is working undercover at the American embassy is tasked with keeping Mason alive and ensuring that the mission is a success.
Let's take a look:
I'm a bit torn about this one. On the one hand it looks like a solid spy thriller with some good action, and I wouldn't be surprised if it has some twists and turns along the way as people (presumably) betray each other and secrets are revealed. The talent both in front of and behind the camera are also rather good.
At the same time this '80s-set movie is a movie I would've expected to see in the '80s with what comes across as the simplistic, stereotypical story of the good guy American going to the foreign land and saving the day by defeating the evil locals. You know the movies I'm talking about – they invariably had someone indignantly saying "but I'm an American" at some point – and I look for a bit more nuance these days.
What do you think?
Beirut is due for release in the US on 13 April. It also stars Douglas Hodge, Shea Whigham, Dean Norris, Mark Pellegrino, Idir Chender, Ben Affan, Leila Bekhti, and Alon Abutbul.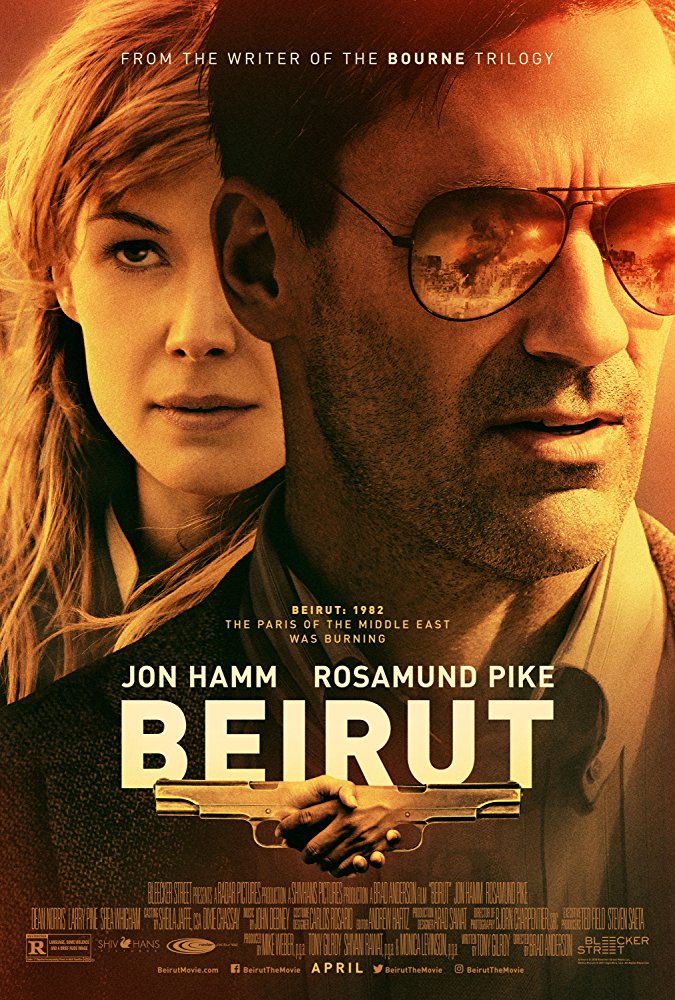 Last Updated: January 15, 2018