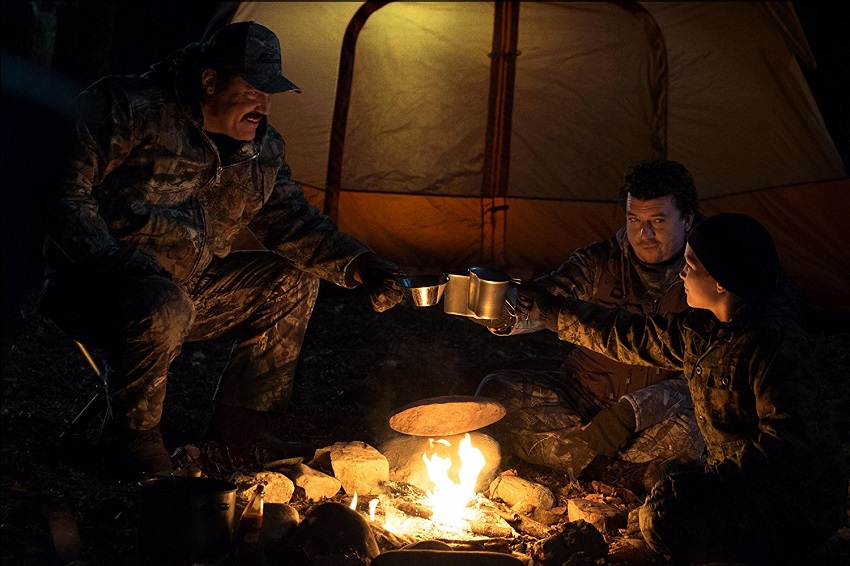 The Legacy of a Whitetail Deer Hunter is the upcoming Netflix Original movie from regular collaborators Danny McBride, Jody Hill, and John Carcieri – the team behind shows like Vice Principals and Eastbound & Down. Hill is the man behind the camera, all three had a hand with the script, and McBride does what he does best in front of the camera in a supporting role.
Josh Brolin (Deadpool 2, Avengers: Infinity War) stars as celebrity hunter of whitetail deer who's planned a special episode of his show around taking his son (Montana Jordan – Young Sheldon) out for his first whitetail deer hunt. He also hopes the trip will be a bonding experience that'll allow them to reconnect with one another.
The official plot synopsis is as follows:
Buck Ferguson (Josh Brolin), famous for hunting whitetail deer, plans a special episode of his hunting show around a bonding weekend with his estranged son, Jaden (Montana Jordan).  With trusted – but hapless – cameraman and friend Don (Danny McBride) in tow, Buck sets out for what soon becomes an unexpectedly epic adventure of father-son reconnection in the great outdoors.
Let's take a look:
Early reviews have not been too kind to the movie, and I can see why. It's a typical Danny McBride vehicle where most of the humour revolves around his character being stupid, so your appreciation for this movie will depend largely on your tolerance for his style of comedy.
Outside of that, Josh Brolin is physically incapable of acting badly, and judging from the trailer he's imbued Buck Ferguson with far more nuance and depth than I anticipated – you can see how desperate he is to reconnect with his son by sharing his passion with him. It would've been very easy to make his character farcical, but thankfully they've avoided that and the movie is stronger for it.
I think this looks like a decent little comedy. It won't set the world on fire, but it looks like a nice movie to watch when you just want to kick back and not think about things. And I did laugh out loud right at the end there, so there's that.
What do you think? The Legacy of a Whitetail Deer Hunter will premiere on Netflix on 6 July. It also stars Carrie Coon and Scoot McNairy.
Last Updated: June 29, 2018