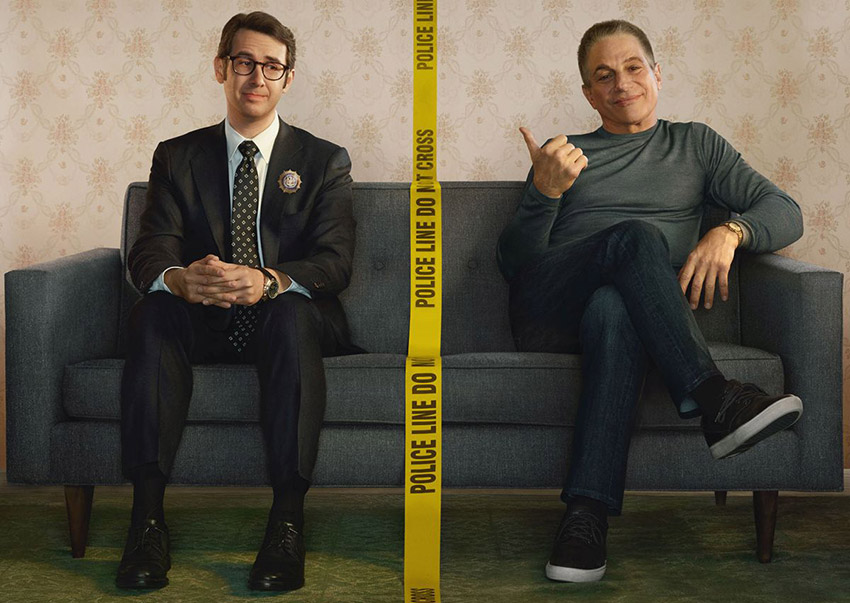 We're still a good few months away from the end of 2018, but I have a feeling that no other headline this year is going to top the one I just wrote for sheer "wait, what?" factor. Josh Groban, multiple time Grammy-nominated easy-listening singer of "You Raise Me Up" fame, and Tony "Today's kids won't get the 'Who's The Boss?' reference" Danza has teamed up to make a buddy cop series for Netflix. What a time to be alive!
Titled The Good Cop, this upcoming show comes Andy Breckman, the Emmy Award-winning creator of long-running TV series Monk. It follows Groban's Tony Caruso Jr., a straight-laced, by-the-book NYPD detective who lives with his loose cannon dad Tony Sr., played by Danza whose character is fresh out of serving a 7-year jail sentence. The twist is that this ex-con dad is also an ex-cop – and was apparently a very popular and pretty effective cop, despite his flexible morals – who just wants to see his boy exceed at his job, offering advice and more wherever he can even though Tony Jr. may not want it.
It's a pretty standard but admittedly effective setup for an odd-couple buddy cop comedy series, and the first trailer released by Netflix actually makes it look pretty fun. Breckman – who also works extensively as a script doctor in Hollywood, brought in to lighten up screenplays and add more laughs – showed with Monk that he knows exactly how to do quirky character comedy, and he doesn't appear to miss a beat here. As for Groban, fun fact courtesy of his Wikipedia page which I browsed earlier: He actually started out studying acting as that was his first artistic passion, however as he developed his now very recognizable operatic-like voice, he switched to singing. The 37-year old musician has had some acting gigs, most notably playing a minor role in Crazy, Stupid, Love with Steve Carrell in 2011, and starring as himself in a string of TV series cameos and guest appearances. The Good Cop is his first leading man gig, and he actually looks pretty solid in it, showing off some great chemistry with the veteran Danza who hasn't done this type of comedy work in decades but seems right at home again.
Check out the trailer below.
The Good Cop also stars Monica Barbaro, Isiah Whitlock Jr. and Frank Whaley. The full 10-episode first season will premiere on Netflix on 21 September 2018.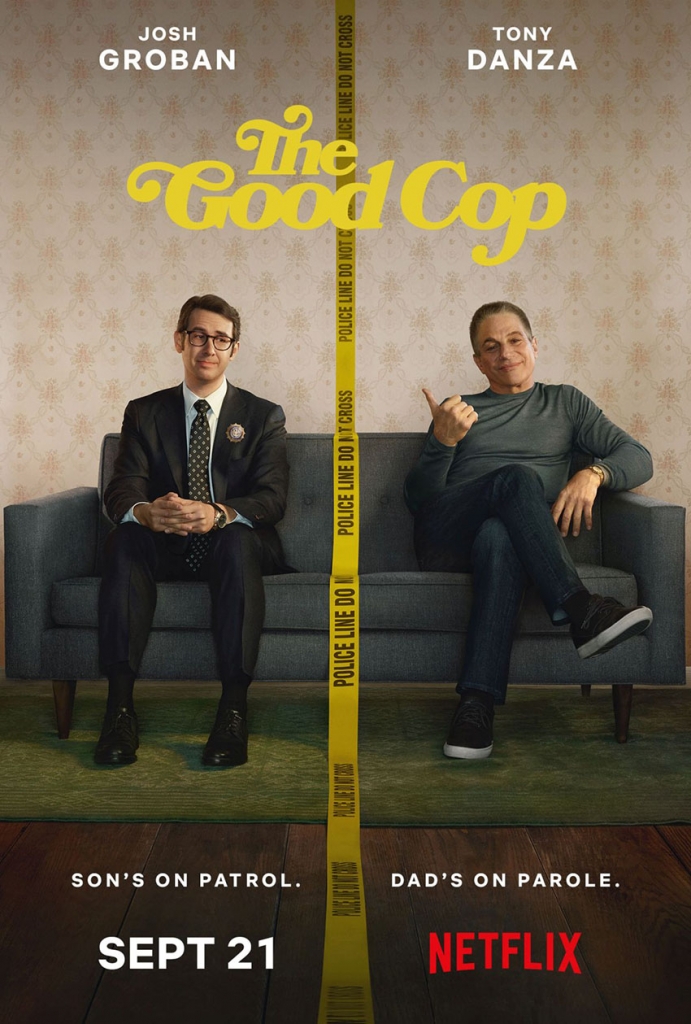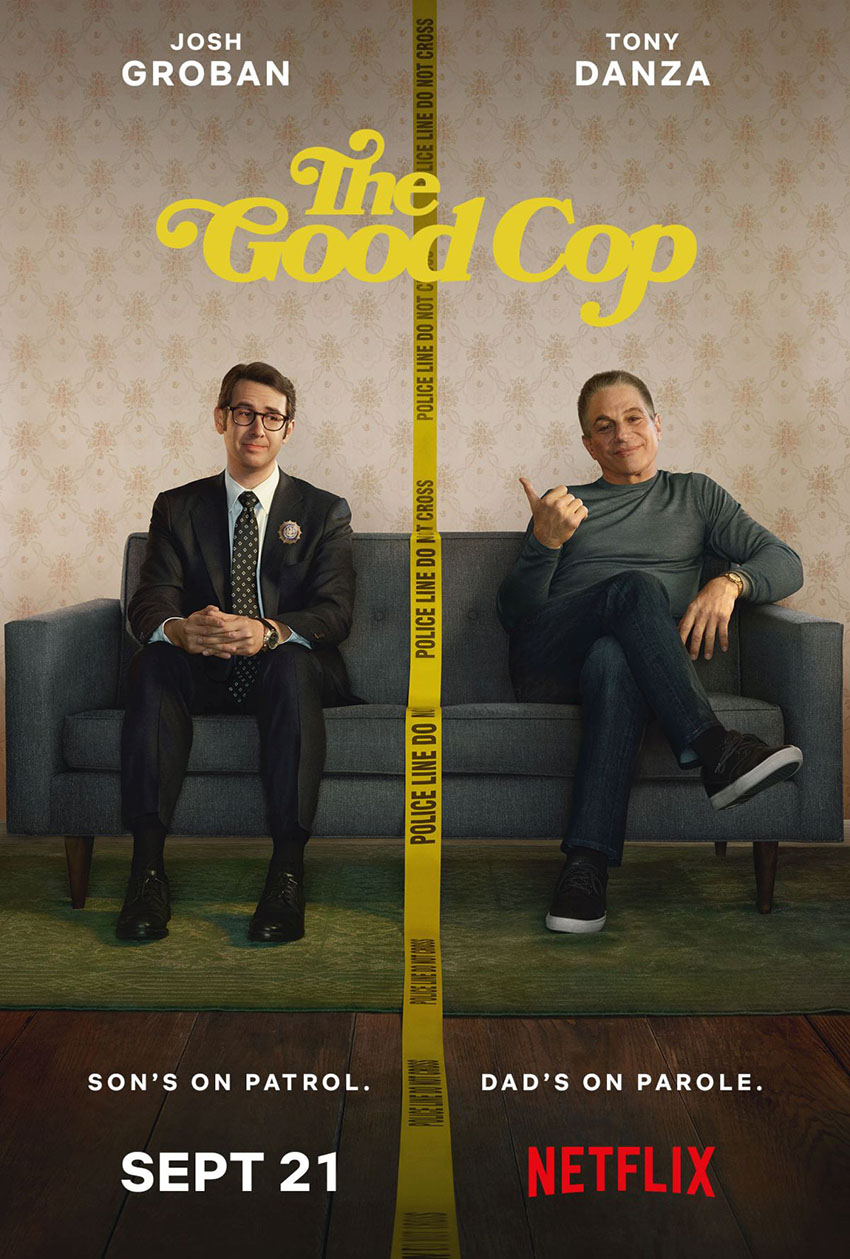 Last Updated: July 31, 2018