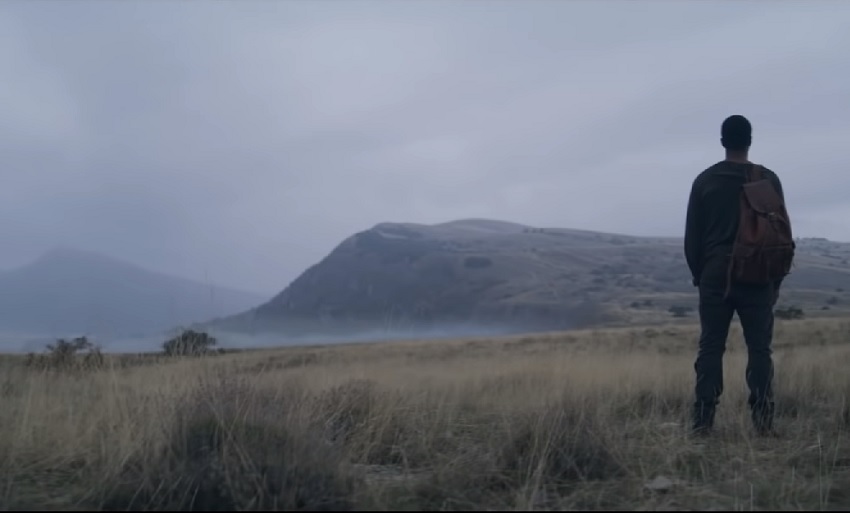 IO is the upcoming post-apocalyptic sci-fi drama from Netflix starring Anthony Mackie (Captain America: The Winter Soldier), Margaret Qualley (The Leftovers), the voice of Danny Huston (Wonder Woman), and no one else.
That's because the rest of humanity is either dead or has fled from an Earth rendered increasingly toxic and hostile due to Nick breeding climate change to a distant colony on Jupiter's moon, Io. I'm also wondering if it's a bit of a play of words on the old input/output acronym given the climate change scenario – we've done this to the world, and now we need to get the hell out.
Qualley plays one of the last humans left on the planet, who's been fighting to realise her father's dream of adapting to the changing Earth instead of fleeing it. However she encounters a lone survivor on the eve of the last shuttle flight off the planet, and undertakes a perilous journey to help him reach safety.
The official plot synopsis is as follows:
Sam (Margaret Qualley), one of the last survivors on a post-cataclysmic Earth, is a young scientist dedicated to finding a way for humans to adapt and survive, rather than abandon their world. But with the final shuttle scheduled to leave the planet for a distant colony, her determination to stay is rocked by the arrival of another survivor, Micah (Anthony Mackie). She must decide whether to journey with him to join the rest of humanity and begin life anew, or stay to fight for Earth's survival.
Let's take a look:
Qualley and Mackie will have to do a lot of heavy lifting to keep this movie afloat, and fortunately they're both solid actors who can handle the load. The devastated Earth also looks pretty well-realised, and the survival road-trip fraught with danger.
However there's no getting around the dire climate change message being presented here, and this movie will live or die on how it's communicated in the dialogue between the grand total of two on-screen actors – ham-fisted, lecturing dialogue will see it sink.
What do you think?
In what's looking like an increasingly busy day for the streaming giant, IO is due for release on Netflix on 18 January. It's directed by Jonathan Helpert, and written by Clay Jeter, Charles Spano, and Will Basanta.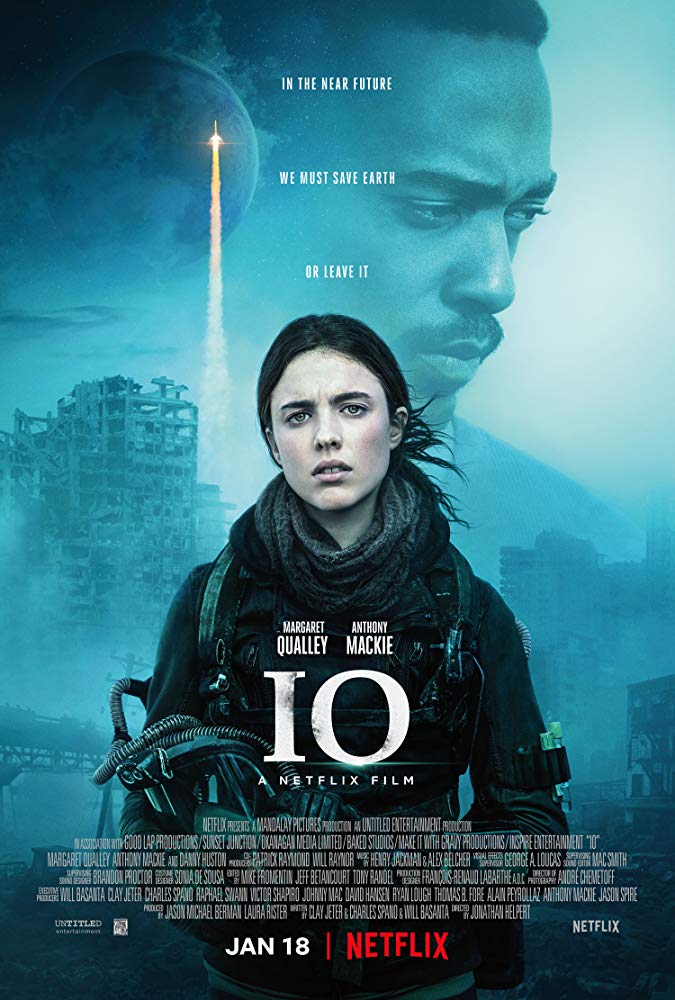 Last Updated: January 10, 2019