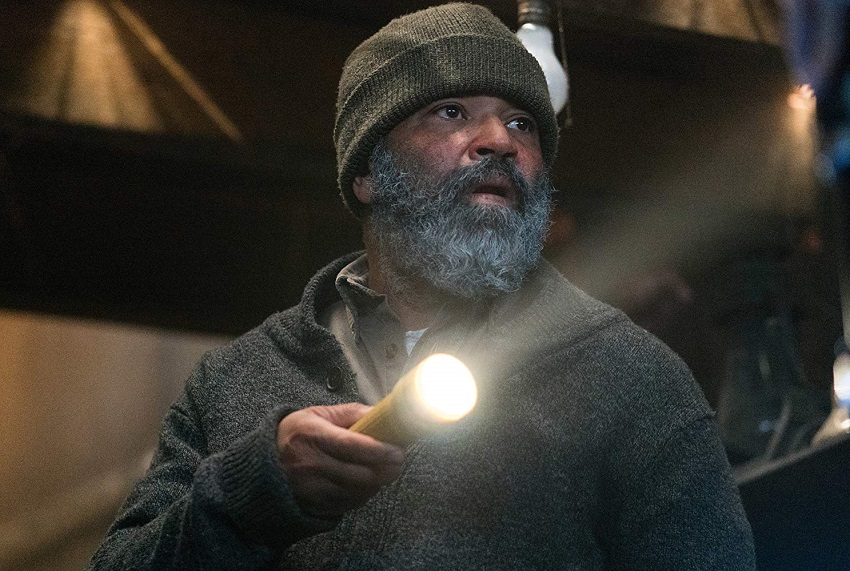 Hold the Dark is the upcoming Netflix thriller starring Jeffrey Wright (Westworld), Alexander Skarsgård (Big Little Lies), and Riley Keough (The Girlfriend Experience). Those names piqued my interest easily enough, but throw in director Jeremy Saulnier as well – the man behind the superb thrillers Green Room and Blue Ruin – and now I'm paying attention.
Based on the 2014 novel of the same name by William Giraldi, Wright stars as Russell Core – a wolf expert who journeys to a small Alaskan town to investigate a mother's claim that a pack of wolves took her son. However he soon discovers that the boy isn't the first person to go missing in the area, and as he ventures deeper into the remote wilderness in search of the wolf pack he realises that the wolves are far from the greatest danger that he faces.
The plot synopsis is as follows: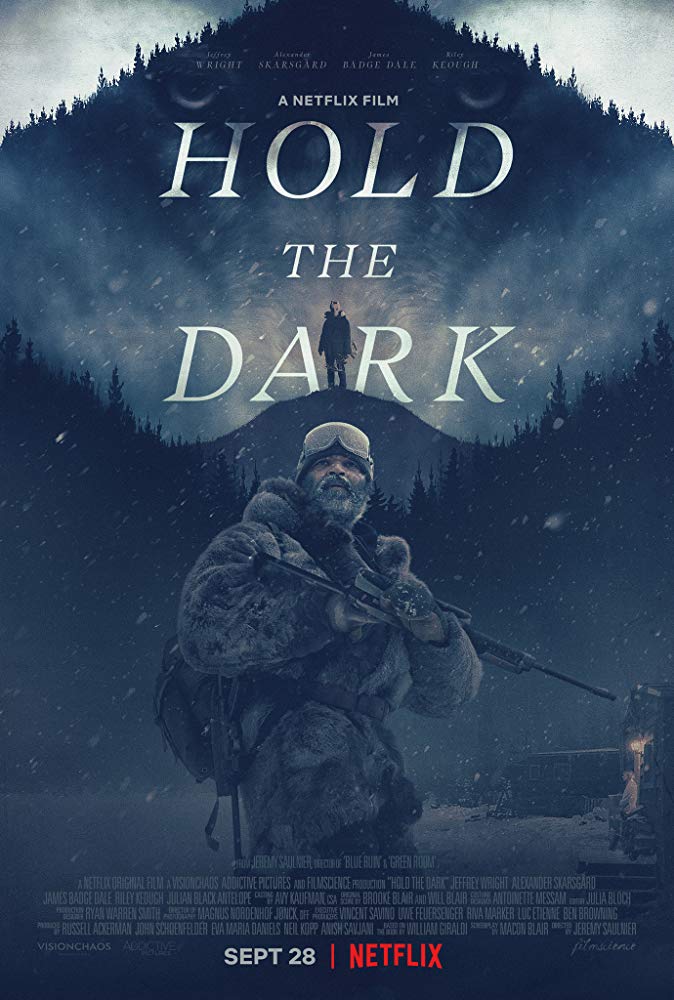 A child is missing. His home is one of a handful of trailers on the edge of the wilderness. His father (Skarsgård) is serving in the Middle East and his mother (Keough) seems to be succumbing to cabin fever. She calls in Russell Core (Wright), a writer and expert on wolves; she believes the creatures took her boy and hopes Core can find him.

Core accepts the mission as a pretext to visit his estranged daughter in Anchorage, but quickly realizes he's taken on a stranger and more sinister task that he could have anticipated. He finds himself in the middle of both a long-simmering dispute between a disenfranchised indigenous community, the local authorities and a mass-murder investigation.
Let's take a look:
The bleak yet stunning wildness is an apt background for what seems to be an incredibly intense and well-crafted thriller with some serious 'Heart of Darkness' vibes – if you haven't read that think Apocalypse Now, which was based on the novel. Core's journey into the wilderness to uncover the truth behind the missing boy's disappearance, and the darkness he uncovers in the process, looks to be a fascinating one.
What do you think? Hold the Dark will premiere on Netflix on September 28.
Last Updated: August 22, 2018