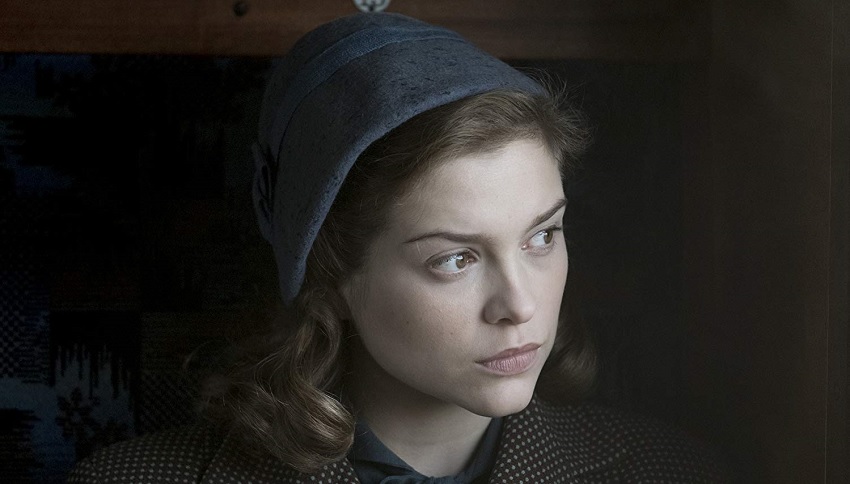 Red Joan is the upcoming drama that's got nothing to do with Red Sonja or Joan of Arc, but instead stars the always excellent Judi Dench (Skyfall) as an ordinary suburban retiree (and Kingsman's Sophie Cookson as her younger self) who's suddenly arrested on charges of treason and espionage, accused of being a Russian agent who for decades had passed on secrets from the British nuclear program.
And if you think that sounds like an intriguing premise, it's actually based on the true story of Melita Norwood who operated as a KGB spy for nearly forty years within the British Non-Ferrous Metals Research Association. The association worked on numerous research projects during the WWII period and afterwards, and in her position as a secretary to project and research heads she had access to vast amounts of research, including some related to nuclear weapons research, which she passed on to the KGB. She began working there in 1937 and was finally identified as a security risk in 1965, but was never detained or questioned, and later retired in 1972. She was officially unmasked as a spy in 1999 much to the shock of those who knew her, including her own daughter, but was never arrested, and passed away in 2005.
The official plot synopsis is as follows:
The year is 2000 and Joan Stanley is living in contented retirement in suburbia at the turn of the millennium. Her tranquil life is suddenly disrupted when she's arrested by MI5 and accused of providing intelligence to Communist Russia.

Cut to 1938 where Joan is a Cambridge physics student who falls for young communist Leo Galich and through him, begins to see the world in a new light. Working at a top-secret nuclear research facility during WWII, Joan comes to the realisation that the world is on the brink of mutually assured destruction. Confronted with an impossible question – what price would you pay for peace? – Joan must choose between betraying her country and loved ones or saving them.
Let's take a look:
This certainly looks more like a romantic drama with a bit of spying thrown in than a spy drama with a touch of romance, and to be blunt it looks disappointing pedestrian overall. That's a shame given that the premise offers so much promise for compelling storytelling, and you have one of the finest actors of her generation in Dame Judi Dench as your lead. Instead we get clunky dialogue and breathy declarations of love that just make your eyes roll.
What do you think?
Red Joan is due for release in the UK on 19 April. Directed by Trevor Nunn (Twelfth Night or What You Will), with the script by Lindsay Shapero (Angel of Decay), it also stars Stephen Campbell Moore, Stehpen Boxer, Olivia Buckland, and Kevin Fuller.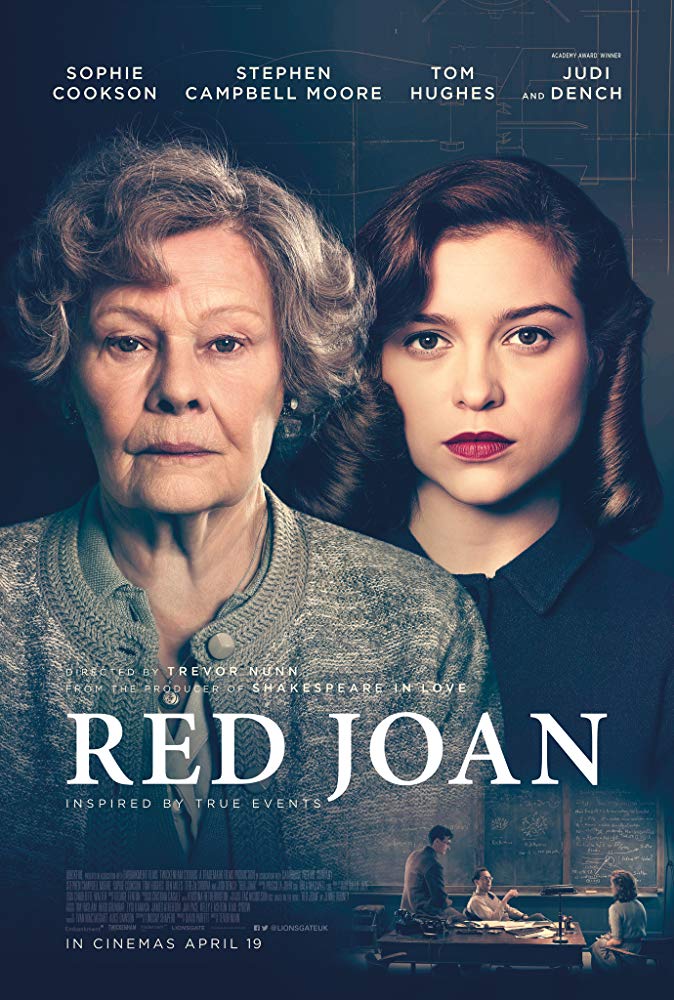 Last Updated: January 18, 2019