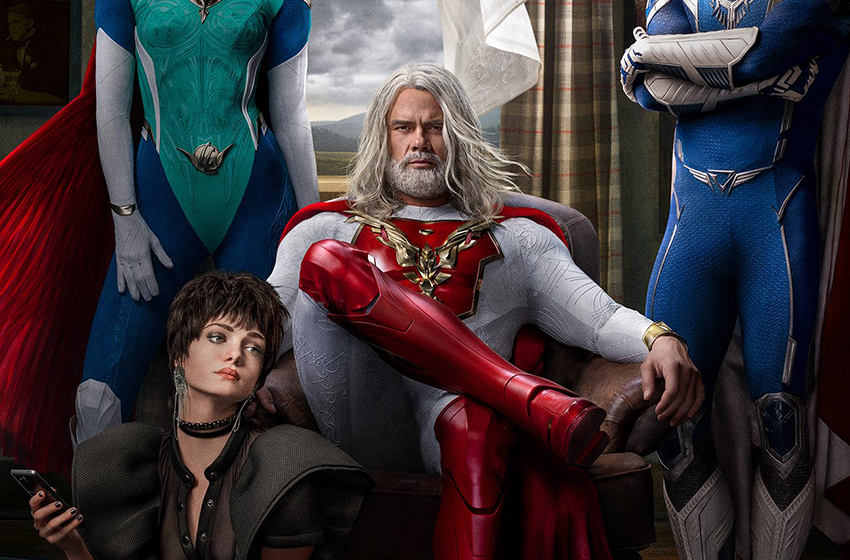 Welcome to the Millarworld! Just a few weeks after we got our first look at Jupiter's Legacy, the first in a series of adaptations from a big-money deal with prolific comic book writer Mark Millar, Netflix's upcoming superhero family drama has it's first trailer. And that's really what it looks: An engaging family drama with over-the-top superhero action. And I'm definitely there for this.
Transformers alum Josh Duhamel leads this saga as Sheldon Sampson/The Utopian, the world's most powerful superhero, who, along with a group of close family and friends (who all got powers too thanks to joining him on a mysterious expedition 90 years ago), have grown old after having done this gig for nearly a century. It's time to hand over the reins to their offspring, except the new generation aren't quite enamoured with doing things the old way and even have a few very deadly ideas of their own. Cue all sorts of familial tensions and – luckily – also a fair bit of superpowered punching and throwing of cars.
Check out the first trailer below.
After nearly a century of keeping mankind safe, the world's first generation of superheroes must look to their children to continue the legacy. But tensions rise as the young superheroes, hungry to prove their worth, struggle to live up to their parents' legendary public reputations — and exacting personal standards.
Well, that looks pretty decent. While he's had his fumbles, Millar can be a fantastic writer whose work seems almost tailor-made to be adapted to the screen (see: Civil War, Kick-Ass, Kingsman, Wanted, Old Man Logan, etc.). However, Jupiter's Legacy is actually one of the few books of his that I've never read so I can't tell you how well this adaptation holds up. What I can say though is that while the VFX appears a little iffy in places, the costumes and production design for this looks fantastic and worth all the money that Netflix gave Millar for the right to his "Millarworld" series of titles.
We can get a better look at some of those costumes as well as the cast in a new batch of hi-res stills and a poster that was also released with this trailer.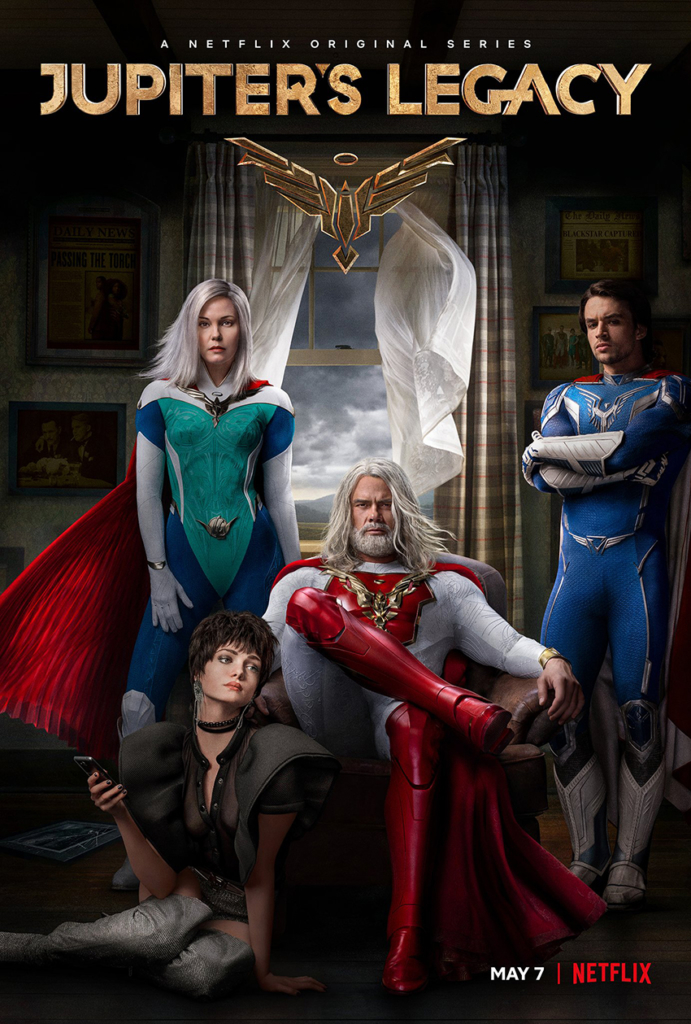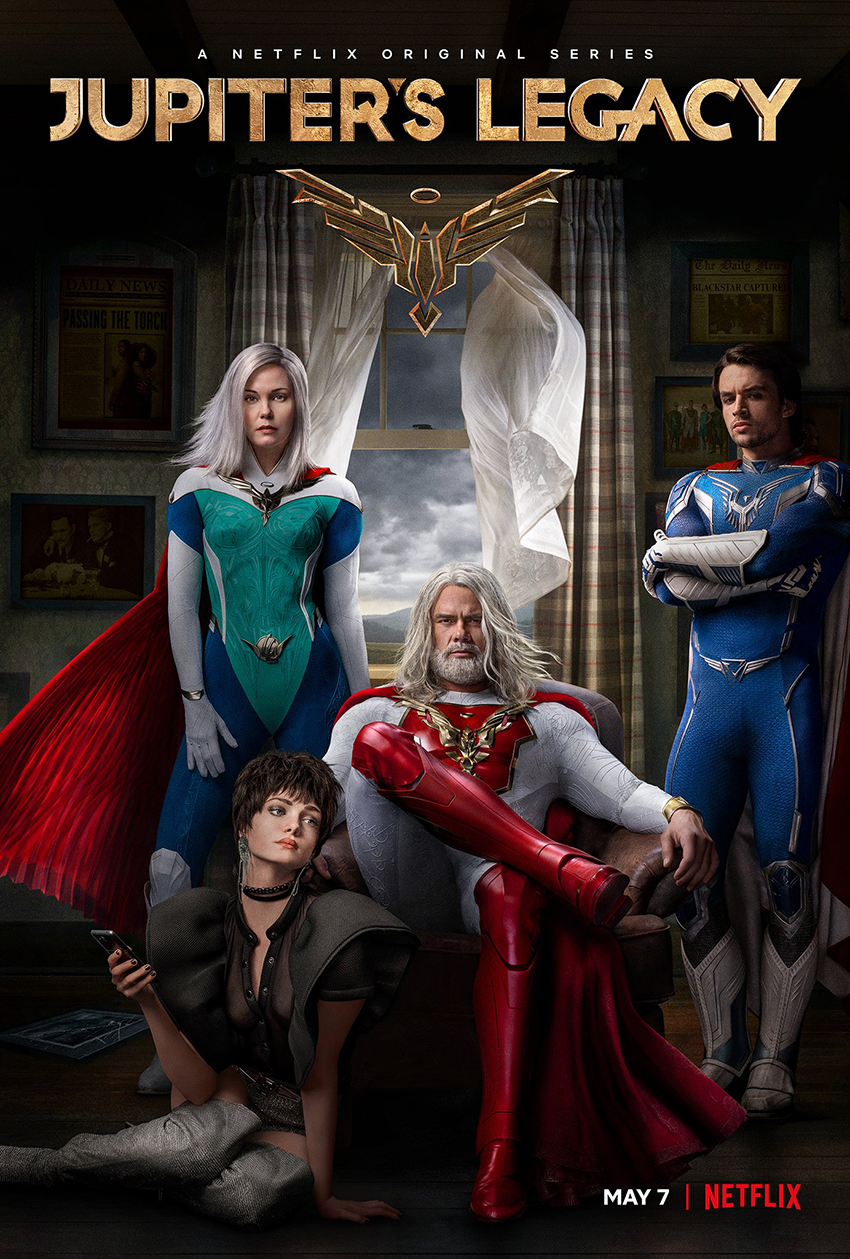 Jupiter's Legacy also stars Leslie Bibb, Ben Daniels, Elena Kampouris, Andrew Horton, Mike Wade, Matt Lanter, and Ian Quinlan. Spartacus creator and Pacific Rim: Uprising director Stephen S. DeKnight is the man behind this adaptation which will debut on Netflix on 7 May 2021.
Last Updated: April 8, 2021