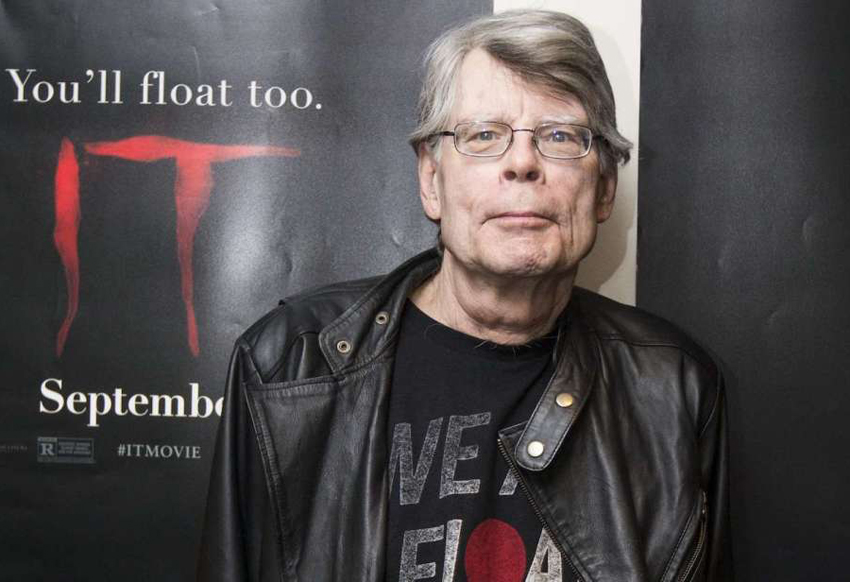 Horror writing legend Stephen King is currently listed as the author (living author, that is) with the most novels ever adapted to the screen with 34 titles, featuring the likes of It, The Shining, Carrie, Misery, Pet Sematary, The Shawshank Redemption, Stand By Me, The Green Mile and more. At least 37 titles was the count back in 2017. It's probably a lot higher now as the last year or so has seen a flood of King's work either being adapted or optioned for adaptation. Now another adaptation is on the way, but this production is far different to those others though. For starters, it cost the filmmakers just $1 to secure the rights.
Mashable brings the story of 16-year-old Alfie Evans and 14-year-old Cerys Cliff, two students attending Blaenau Gwent Film Academy in Wales, who have snagged the rights to adapt a King short story for a student film. The duo is currently working on the script for Stationary Bike, a short story about a man obsessed with exercise who starts having nightmarish delusions about his health which featured in King's Just After Sunset collection of stories. Most notably, Standing Bike is also one of King's "Dollar Babies", a selection of stories listed on the author's official website that have not been optioned for adaptation anywhere else and which King has made available for just $1. All you need to do is fill in the forms and pay up the meagre fee.
That's exactly what Evans and Cliff did, not knowing if it would work. It did, as Blaenau Gwent tutor Kevin Phillips explained.
We knew already that Stephen King was excellent at supporting education establishments. [And] we came across this website where, actually, he releases many of his short stories for adaption, you know non-profit of course.

We pretty much emailed his secretary, Margaret, and she came back to us in 24 hours, and we told her what we wanted to do, that it's not for profit, that our students would be making it, and she sent us a contract through which was signed by Stephen King himself.
King had just one caveat for getting to adapt his work for next to nothing though. He wants to see the results.
They insist that we send him a copy. That was part of the contract — Stephen always loves to see the work and please send him a DVD when it's all complete.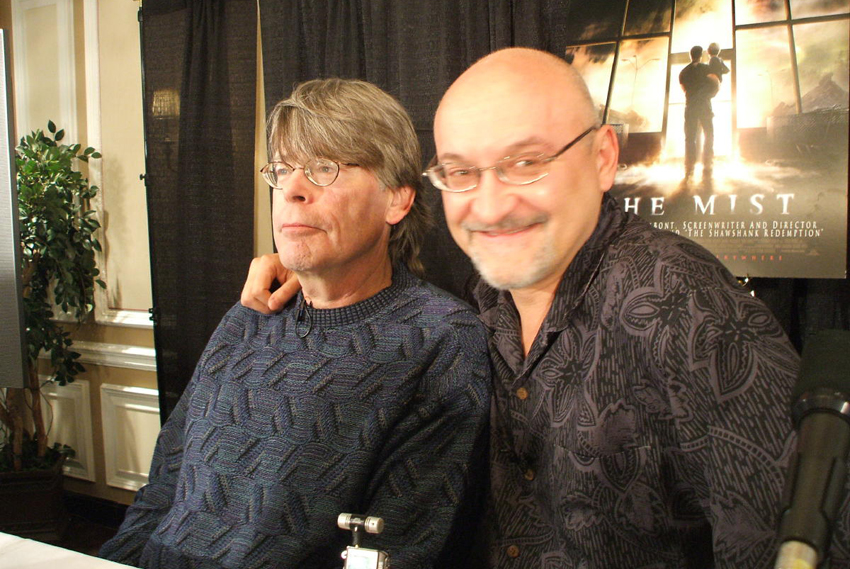 As Phillips continued, this production "won't only boost their confidence, but it'll also enhance their CVs and hopefully stand as a stepping stone to further their careers." And that's completely true. King has been offering his Dollar Babies program since 1977 and it paid off big in that time as one of the first filmmakers to take up the offer was a young Frank Darabont who would eventually go on to direct big-budget adaptations of The Shawshank Redemption and The Mist. In the 1996 public script release of the 7-time Oscar-nominated The Shawshank Redemption, King provided a preface which explained why he started this whole endeavour.
Around 1977 or so, when I started having some popular success, I saw a way to give back a little of the joy the movies had given me…'77 was the year young filmmakers – college students, for the most part – started writing me about the stories I'd published (first in Night Shift, later in Skeleton Crew), wanting to make short films out of them. Over the objections of my accountant, who saw all sorts of possible legal problems, I established a policy which still holds today. I will grant any student filmmaker the right to make a movie out of any short story I have written (not the novels, that would be ridiculous), so long as the film rights are still mine to assign. I ask them to sign a paper promising that no resulting film will be exhibited commercially without approval, and that they send me a videotape of the finished work. For this one-time right I ask a dollar. I have made the dollar deal, as I call it, over my accountant's moans and head-clutching protests sixteen or seventeen times as of this writing [1996].
King may have given us some of the most despicable and vile villains in pop culture history, but the acclaimed writer is definitely one of the good guys.
Last Updated: October 23, 2018