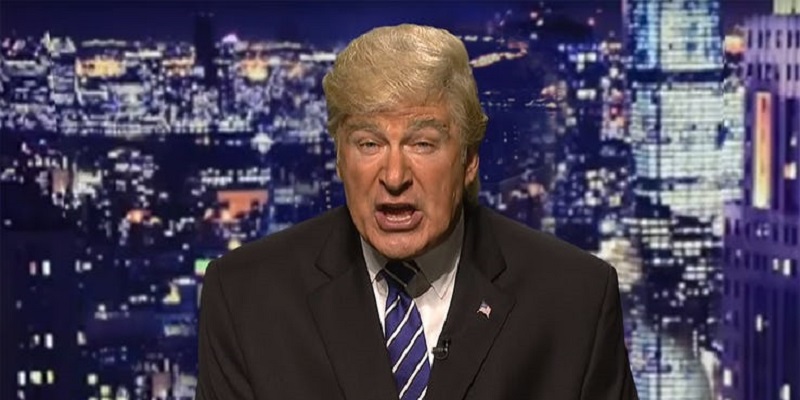 And just like that Bruce Wayne was fatherless all over again. Earlier this week it was reported that Alec Baldwin has signed on to star as Thomas Wayne in the upcoming Joker Origin movie to portray the billionaire father as a kind of Donald Trump figure. Obviously Baldwin would be the perfect fit for this role having mockingly played the US President on SNL numerous times.
Only it looks like it's not actually going to happen as the actor has revealed that he has quit the role and is no longer involved in the movie, which according to an interview with USA Today, is the result of scheduling issues. Shouldn't that have all been sorted out like a few days ago before they made the announcement?
Let me state, for the record, that I have NOT been hired to play a role in Todd Phillips' JOKER as some Donald Trump manque.
That is not happening.
Not.
Happening.

— ABFoundation (@ABFalecbaldwin) August 29, 2018
It's a little bizarre to see a star like Alec Baldwin drop out so soon after being announced to star in a movie, though I guess for Warner Bros and DC, is just yet another in a line of behind the scene issues that they have had to deal with over the past few years and led to many of their movies being sub-standard. Hopefully, this is not one of those and at least Baldwin had the decency to drop out so fast that it will have zero impact on the film and gives them plenty of time to find another person for the role.
So, I guess the search for a new actor to play the legendary business tycoon is on. At the end of the day, it shouldn't be too hard. I mean all they need is an actor who can act arrogant and then later get shot to form the catalyst for the rise of Bruce Wayne as Batman to make it work.
The Joker origin movie is scheduled for release on October 4, 2019. It will be interesting to see if this time DC and Warner Bros can actually hit a planned release date.
Last Updated: August 30, 2018