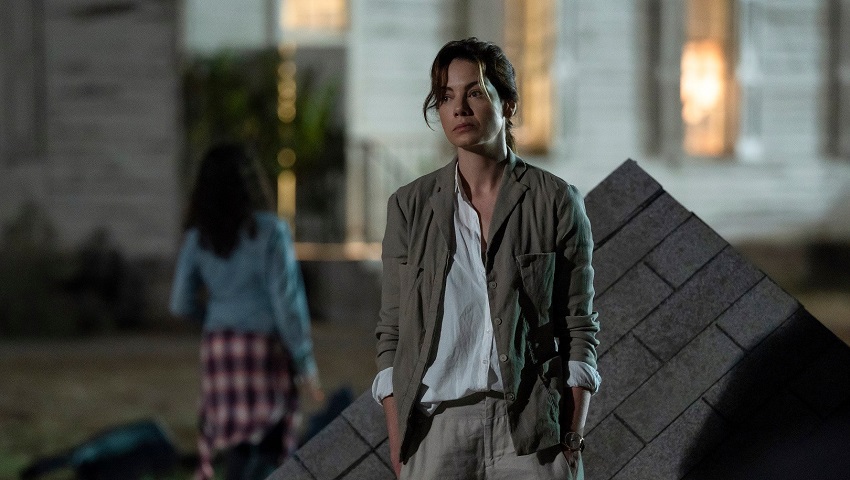 I've noticed a question has been idly batted around for the last few years which is, if the Messiah arrived on the Earth today, would anyone notice or believe? The question isn't so much to do with the existence or not of said individual, but how the world will react in this age of cynicism (thanks to hoaxes, social media, personality cults, and the erosion of trust in news organisations) and what people would do when confronted with the possibility of it being real. Well, Netflix have decided to tackle that.
Messiah is the upcoming thriller series from Michael Petroni (The Rite). It stars Michelle Monaghan (Mission: Impossible – Fallout) as a CIA operative tasked with investigating a mysterious man (Mehdi Dehbi – A Most Wanted Man) who appeared in the Middle East and has been steadily gathering a dedicated group of followers, and whose influence is slowly beginning to spread across the globe.
The show's official plot synopsis is as follows:
When CIA officer Eva Geller (Michelle Monaghan) uncovers information about a man (Mehdi Dehbi) gaining international attention through acts of public disruption, she begins an investigation into his origins. As he continues to cultivate followers who allege he's performing miracles, the global media become increasingly beguiled by this charismatic figure. Geller must race to unravel the mystery of whether he really is a divine entity or a deceptive con artist capable of dismantling the world's geopolitical order.

As the story unfolds, multiple perspectives are interwoven including that of an Israeli intelligence officer (Tomer Sisley), a Texas preacher (John Ortiz) and his daughter (Stefania LaVie Owen), a Palestinian refugee (Sayyid El Alami) and the journalist (Jane Adams) who covers the story.
Let's take a look:
I never thought I'd say a geopolitical thriller with strong religious overtones would pique my interest, but there it is, my interest is piqued. It's not so much the standard thriller side of the investigation into this mysterious stranger that has me interested, that type of thing we've seen plenty of times, but rather it's the effect he has on the world around him. Some of the events surrounding him seem to have supernatural causes that lend credence to his claims, but even if his motives turn out to be pure those flocking to his banner might not be. Either way this looks like an entertaining start to the new year.
What do you believe?
Messiah will premiere its ten-episode-long first season on Netflix on 1 January. It also stars Melinda Page Hamilton, Wil Traval, Fares Landoulsi, Dermot Mulroney and Beau Bridges.
Last Updated: December 4, 2019