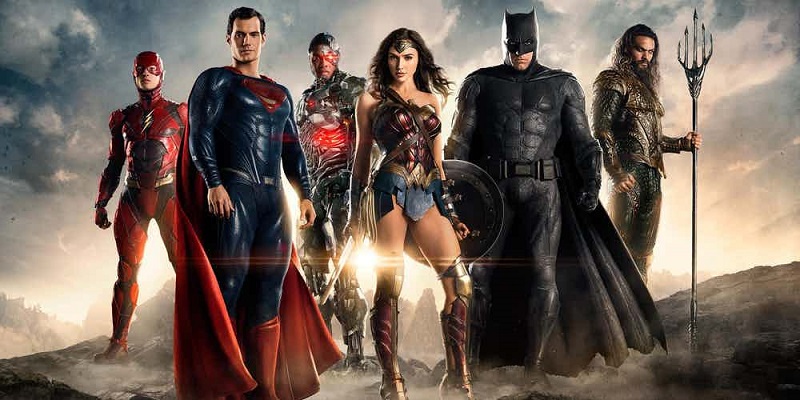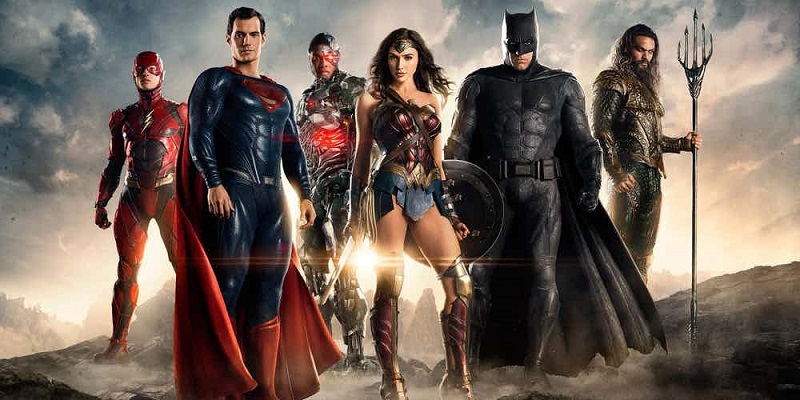 I don't think we've written about any movie as much this year as Justice League… and for good reason. While Wonder Woman was an unexpected step to correct the previous criticisms of Warner Bros.'s DC Comics Extended Universe, it's Justice League that will be the true testament of whether or not the DCEU has indeed course corrected.
Of course, Justice League had an especially rocky road getting here. After reported reactionary changes to the movie to move away from the grim tone of previous offerings, in particular Batman v Superman, the film suffered its biggest shake-up when director Zack Snyder was forced to exit the production due to a personal tragedy. Avengers director Joss Whedon was tagged in in his place, but would their two very different filmmaking styles blend?
Well, we got our first idea of that this weekend past, as the film's social media embargo lifted on Friday allowing the first online reactions to hit the net. And according to most, Justice League has its issues, especially around a bit of a clunky narrative that's more than likely the result of the film's patchwork production as well it's stripped down running time leading to a lack of development. However, when it comes to the film's action beats and fun character work, the two respective aspects that Snyder and Whedon excel at individually, Justice League apparently delivers. Gal Gadot's Wonder Woman, Ezra Miller's Flash and Jason Momoa's Aquaman appear to be the highlights while people don't seem to care for Ray Fisher's Cyborg (no surprise there) and Ciaran Hinds fully CG villain Steppenwolf. Check out the reactions below.
I saw #JusticeLeague! Here's what I thought. There are ton of things I'd change but it comes down to this: I had a blast! I got to see the team together and I had fun watching it. Ezra Miller steals the movie and #WonderWoman was perfect! pic.twitter.com/rgCI9fUuTs

— Jenna Busch (@JennaBusch) November 10, 2017
Here it goes … #JusticeLeague is super thin and has some very weak CG but it's got heart and a positive vibe that works. Overall, I had a pretty good time and am looking forward to seeing more of these characters.

— Perri Nemiroff (@PNemiroff) November 10, 2017
I have a lot to say about 'Justice League' but will wait till it's released to really get into it. But two important things to know: stay till the very end of the credits and Jason Momoa (@PrideofGypsies) is awesome as Aquaman. pic.twitter.com/Pg6cKCZAEo

— Steven Weintraub (@colliderfrosty) November 10, 2017
People that have complained about DC movies being too dark are about to see the light #JusticeLeague pic.twitter.com/eB1JoNJTvi

— Steven Weintraub (@colliderfrosty) November 10, 2017
#JusticeLeague is a fun, bumpy ride that succeeds in character, but fails in narrative. It's a mixed bag of execution that's saved by the actors, who rise above the shortcomings to deliver an engaging, funny and hopeful, yet flawed, entry to the DCEU. @joblocom

— Paul Shirey (@arcticninjapaul) November 10, 2017
I think if you are going to a #JusticeLeague movie to see all your favorite DC heroes rocking their skills & being the badasses you love, then you will get plenty of that. Lots of action. Lots of superheroes being superheroes.

— ErikDavis (@ErikDavis) November 10, 2017
JUSTICE LEAGUE! It's okay. Narratively it's a mess, the stakes don't work & the villain isn't great. HOWEVER, the heroes ARE great, it's funny, & there's some surprisingly effective character work. I didn't love it, but there are enough good pieces to excite me for the future. pic.twitter.com/OY4ARJ5vDY

— Germain Lussier (@GermainLussier) November 10, 2017
SO I saw #JusticeLeague -twice. Still under embargo, but: This is a fun superhero flick. Funny but still hero adventure. Reminds me of JL Unlimited ep. Likable interaction amongst recognizable heroes. There is a villain problem (no worse than Marvel's) – @aaronsagers

— Aaron Sagers (@aaronsagers) November 10, 2017
Weirdly enough, #JusticeLeague actually feels more like one of the animated DC films from recent years than any live-action DC film that we have seen thus far. How you take that will depend on your opinion of DC Animation. pic.twitter.com/0AzfMuagc9

— Conner Schwerdtfeger (@ConnerWS) November 10, 2017
#JusticeLeague is fine. It's more coherent & less idiosyncratic than Batman v Superman (which I loved, so make of that what you will), and tries very hard to lighten up on the gloom & doom of the DC universe. There are jokes and everything!

— Angie J. Han (@ajhan) November 10, 2017
Here are some of my thoughts on #JusticeLeague pic.twitter.com/HZfiWC7Abt

— Jim Vejvoda (@JimVejvoda) November 10, 2017
Justice League is better than expected, but not a home run. The interaction between the team is a lot of fun. The film sends the DCEU in a hopeful direction in line with where the brand should be headed. Flash and Aquaman steal the show. Cyborg and villain are the weak links.

— Peter Sciretta (@slashfilm) November 10, 2017
#JusticeLeague is solid entertainment despite some problems. They pulled off a strange alchemy that works better than it should. The story is lacking, but the League is great and it's a blast to watch them in action together. Wonder Woman is clutch, obvi.

— Haleigh Foutch (@HaleighFoutch) November 10, 2017
I am genuinely happy to report #JusticeLeague is a lot of fun. It's not perfect and has its problems, but does the job of making you care about these characters as a team by its end. It's also VERY funny, in lots of unexpected ways. pic.twitter.com/1AAjYgv16i

— Terri Schwartz (@Terri_Schwartz) November 10, 2017
Justice League is not a perfect movie. It has story "flaws" and a simple, CGI villain.

BUT, more importantly, it gets the heroes right. Every member of the League is fantastic and it's tough to choose a favorite.

It's a ton a fun, start to finish.

— Brandon Davis (@BrandonDavisBD) November 10, 2017
Bottom line: JUSTICE LEAGUE is awesome!

ZACK SNYDER's film is filled with so many moments that had me geeking out and crying nerd tears. When an action scene/hero moment hits, the film is firing on all cylinders.

Still love Affleck's BATMAN. My fav Batman actor since Keaton. pic.twitter.com/YKZTbVJL7D

— Kevin McCarthy (@KevinMcCarthyTV) November 10, 2017
Justice League also stars Ben Affleck as Batman, Henry Cavill as Superman, Amy Adams as Lois Lane, Jeremy Irons as Alfred Pennyworth, Diane Lane as Martha Kent, Connie Nielsen as Queen Hippolyta, and J.K. Simmons as Commissioner Gordon. It is scheduled for release this coming Friday, 17 November.
Last Updated: November 13, 2017