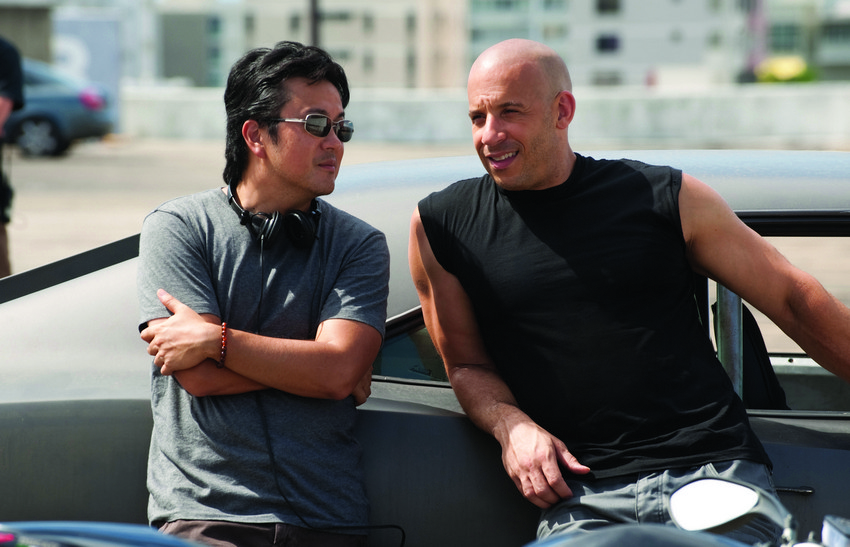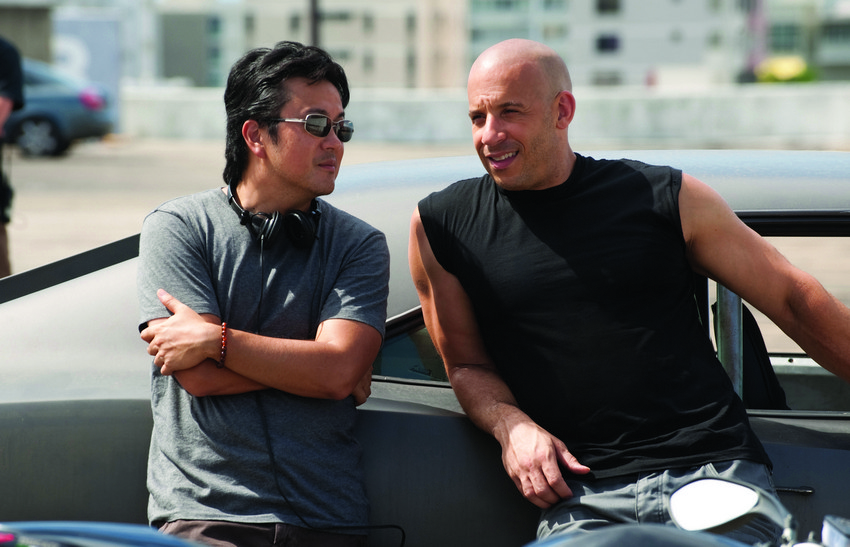 I'm willing to bet some of my colleagues' more redundant organs (why does Darryn need a brain anyway?!) that not a single soul who watched the original The Fast and The Furious way back in 2001 suspected that not only would it get seven more sequels, but that it would become one of the biggest movie franchises in the world. Heck after the completely irredeemable 2 Fast 2 Furious, most people just wanted these movies to crash and burn, but here we are, eight movies and $5.1 billion dollars later. And the man who arguably made that all possible is finally coming back to end it off as star/producer/human franchise talisman Vin Diesel took to Facebook last night to reveal that the upcoming final two films will be directed by Justin Lin.
The Taiwanese American film director boarded the franchise with third film, 2006's The Fast and the Furious: Tokyo Drift, and would helm the next four films as well until 2013's Fast & Furious 6 It would also be Tokyo Drift that saw the start of one of the most unexpected multi-film story arcs in Hollywood history – because who ever expected these movies to have a story?! – as Lin would begin laying the groundwork for plot reveals that would only be realized many years later. Along with that, he would completely revamp the franchise from just petrolhead porn to globetrotting blockbuster heist movies, with the rather amazing Fast Five standing as the pinnacle.
Lin stepped away from the franchise after Fast & Furious 6 though to help Star Trek Into Darkness which itself ended up being an amazing sequel that revitalized its own franchise… but ended up making far less money than anybody expected. While he was remiss, James Wan (The Conjuring, Aquaman, Saw) would keep the tyres spinning with the equally good Furious 7, which also acted as the emotional send-off for late star Paul Walker who was tragically killed in a car accident during a break from filming. F. Gary Gray (Straight Outta Compton) would take the reins for The Fate of the Furious, but it was not as warmly received by fans as previous efforts – still made a crapload of cash though.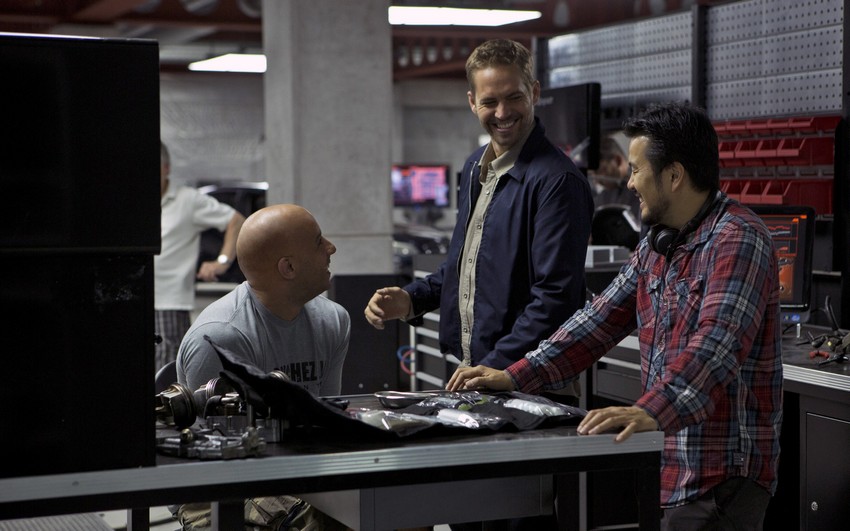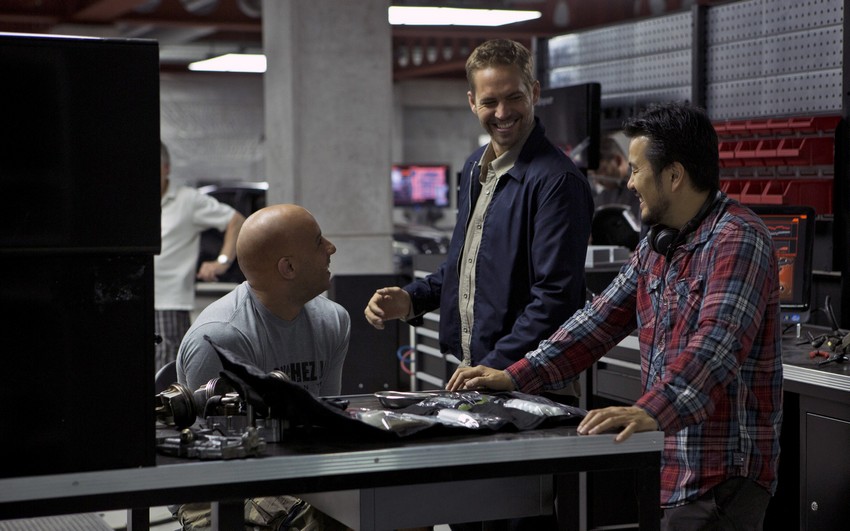 The later films had been edging further and further into the realm of comic books with the action set pieces becoming more and more over the top. Hell, for intents and purposes, Dwayne Johnson's Hobbs was a superhero in The Fate of the Furious as no human being could pull off the physical feats of strength he had. I'm hoping that with Lin back, those things can be dialled back down a notch, and we can get back to the heist brilliance Fast Five. Then again, Lin is also the guy who gave us Fast & Furious 6's infinite runway, so…
For what it's worth Diesel seemed to echo the sentiments of getting back to what worked when he said in the video that "You wanted 9 and 10 to be incredible. We've heard your concerns about the saga and where it needs to arrive in its final chapters". Possibly in an effort to reclaim that position, Diesel also revealed that actress Jordana Brewster, who missed out The Fate of the Furious would also be returning along with Lin.
Whatever they will be up to in the ninth and tenth films, believed to be the last in the franchise, it will be some time before we see it. As was revealed recently, Fast & Furious 9 has been pushed back to 10 April 2020 due to a new spinoff being developed that focuses on the unlikely pairing of Johnson's Hobbs with Jason Statham's badass criminal Deckard Shaw. That spinoff is now set to be released on 26 July 2019.
Last Updated: October 27, 2017