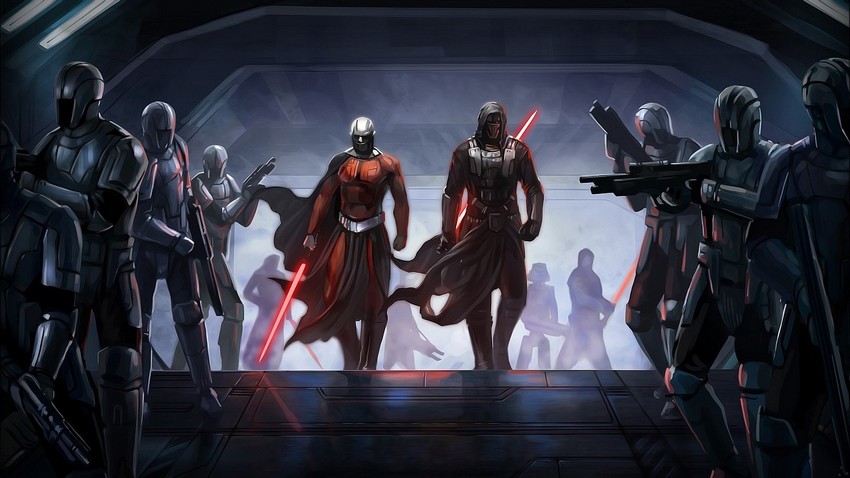 There's not a week that goes by when we don't see a new Star Wars rumour popping up. It's a natural byproduct of the shroud of secrecy that Lucasfilm keeps draped on their beloved sci-fi franchise as fans speculate endlessly on things they want to see on screen. One particular rumour surrounding an adaptation of the beloved Knights of the Old Republic surfaced again recently and I didn't report on it because I've lost track of how many times we've heard this bit of watercooler gabbing over the years. Turns out I should have paid more attention.
The news came straight from Lucasfilm President Kathleen Kennedy herself while speaking to MTV. During a conversation about female directors, that The Rise of Skywalker trailer surprise, and future projects, Kennedy was asked about the chances of seeing Knights of the Old Republic onscreen and surprisingly confirmed that "We talk about that all the time. Yes, we are developing something to look at". This is clearly in the very early stages of development though as Kennedy continued by saying that "Right now, I have no idea where things might fall."
For the uninitiated, KOTOR (as it's commonly known) started as a critically acclaimed video game developed by BioWare for Lucasarts back in 2003. Set around 4000 years before the formation of the Galactic Empire and the events of the Star Wars films, it told an incredible tale of Jedis and Sith at their powerful peak (and boasts one of the greatest plot twists in gaming history that I won't spoil here). The game was so immensely popular that it inspired further games, as well as numerous comics and books that fleshed out the era. Fans have been screaming for something to be done with the property ever since we first learned that Disney had bought over Lucasfilm and was looking to revive the franchise back in 2012, but up until now we have been met with silence.
As we learned from the barrage of geektastic announcements at Star Wars Celebration this weekend past though, the upcoming Star Wars: The Rise of Skywalker will not only be the end of the Skywalker Saga but also the last Star Wars movie for a while. Focus will be shifting to The Mandalorian and other TV series productions on Disney+ for the short term. While the long term, we know, involves plans for two separate trilogies of films developed respectively by The Last Jedi's Rian Johnson, and the Game of Thrones duo of David Benioff and DB Weiss. It's been officially revealed that Johnson's films will be tackling a new area of the Star Wars universe not seen before, but it was the Benioff/Weiss trilogy that was most recently rumoured to in fact be set in the KOTOR era.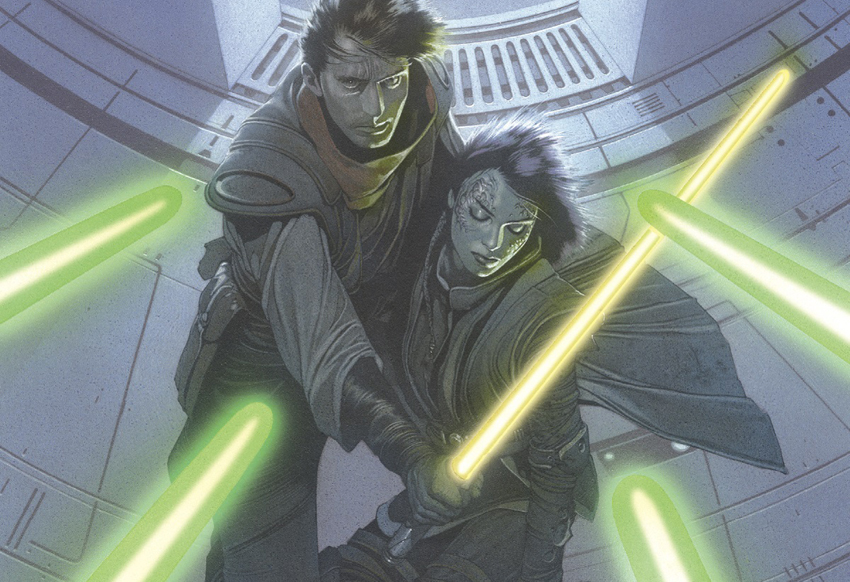 That's if this production is even a movie though. This could take the form of a big budget live-action series on Disney+ or even an animated web series for all we know. All we do know for sure is that something is happening. Just don't expect that something to happen quickly though. The plan to slow down on the movie front was no doubt heavily motivated by the unprecedented commercial failure of Solo: A Star Wars Story last year, which some attributed to fan fatigue with the franchise. And Kennedy reiterated that cautious approach again.
We have to be careful that there is a cadence to Star Wars that doesn't start to feel like too much. We don't have a crystal ball, you know. We tried a little bit with Solo to see if we could do two movies a year and whether or not there was really an opportunity for that and we felt that's not going to work and so we backed off of that a little bit. But it doesn't mean we don't thnk about lots of different stories because that's the exciting thing about this universe.
Personally, while I definitely was not succumbing to franchise fatigue (my hunger for Star Wars will probably never be sated) I very much agree with Lucasfilm's approach here. We need more stories other than those of the Skywalker clan. That's one of the main things I loved so much about the original Extended Universe stuff, one of my favourite entries of which was Dark Horse's Knights of the Old Republic comic book. So yeah, I know I will probably have to wait years, but I am seriously stoked for this.
Last Updated: April 17, 2019