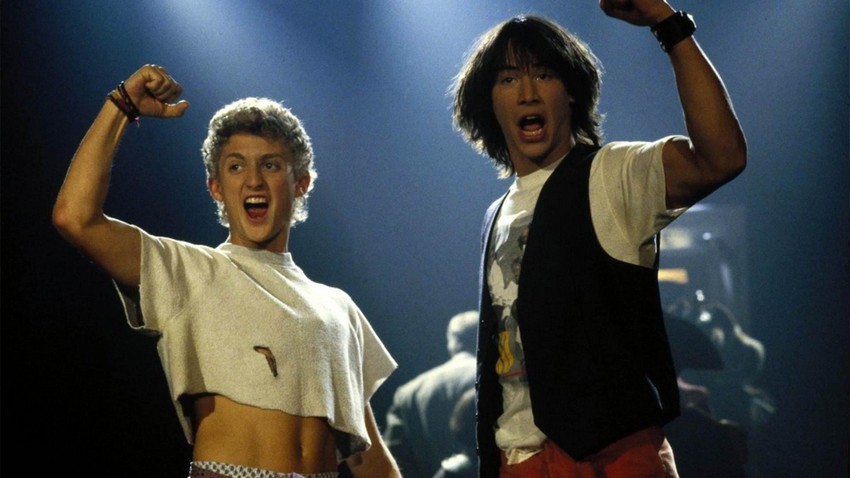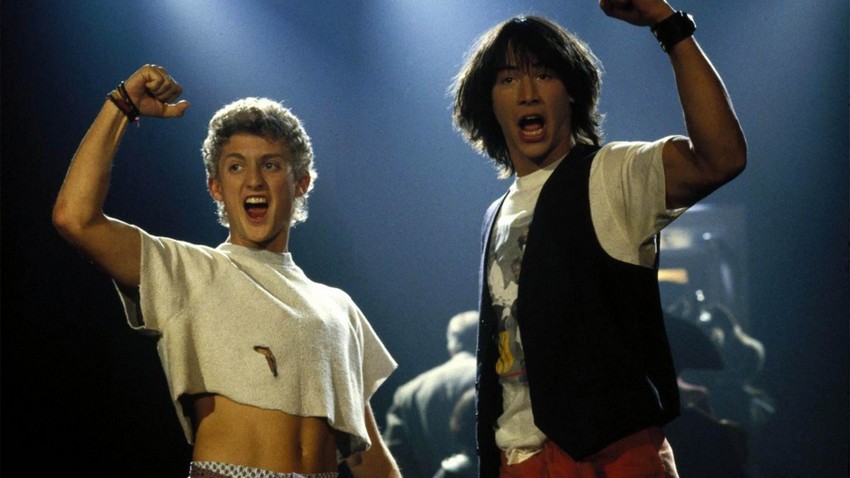 One of the most unlikely movie successes of the late 80s was that of Bill & Ted's Excellent Adventure. The story featured two underachieving air-head teenagers with a love for heavy metal, but virtually no musical talent. They get thrust into an intergalactic battle in the future through a chance meeting with Rufus and a phone booth that travels through time . It was not only strange and peculiar, but starred at the time relative nobodies and wasn't expected to garner much attention. It was a success though and particularly for star Keanu Reeves, who played Ted, it turned out to be a platform for greater things.
It was a movie that despite all of its failings, struck a chord with the youth at the time and you couldn't help but love its stars complete buffoonery. The film ended up spawning a sequel, Bill & Ted's Bogus Journey, that was even crazier, but also neither as good or as commercially successful. As such the film franchise stopped there, though an animated series was popular for a short time in the early 90s.
Keanu Reeves has not tried to hide from the character and has in the past talked about the possibility of doing a third Bill & Ted movie. Reeves recently discussed this prospect again on a recent Graham Norton show and provided a basic plot-line for how he think the story should go, especially considering the actors are a lot older now:
There's a cool story. Basically, they're supposed to write a song to save the world and they haven't done that yet. So the pressure of having to save the world — their marriages are falling apart, their kids are kind of mad at them. But then someone comes from the future and tells them if they don't write the song it's just not the world, it's the universe. So they have to save the universe because time is breaking apart. So then elements of the past come in.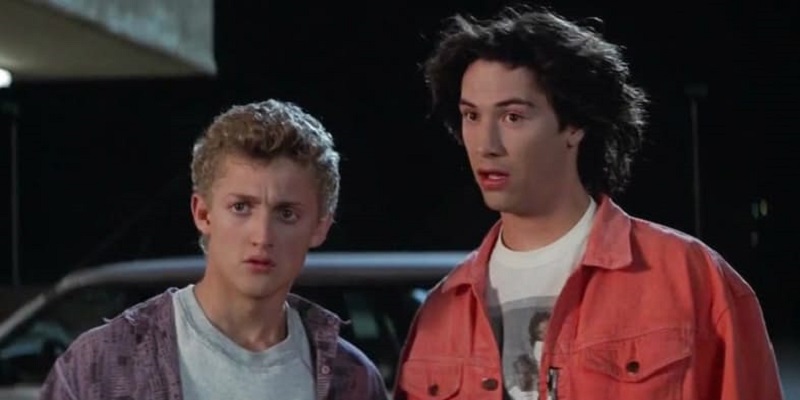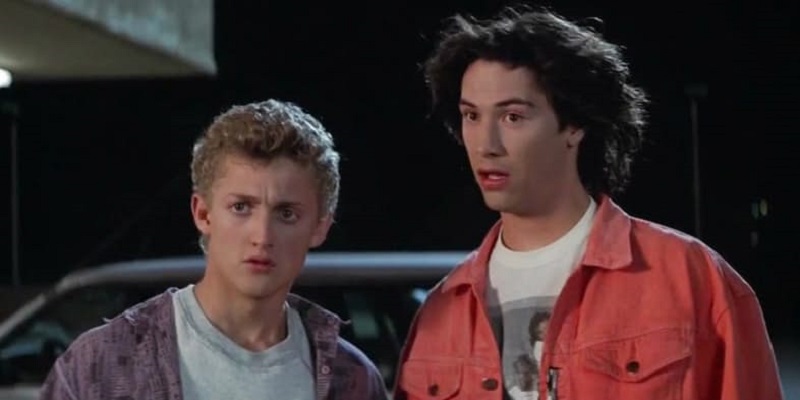 With more than 25 years since the last film, now actually might not be a bad time to revisit the characters and introduce them to both a new audience and hit the nostalgia value for existing fans. Reeves would also need to convince Alex Winter who played Bill and now spends more time directing small projects than appearing in front of the screen to reprise his role in the sequel should it ever go ahead. George Carlin who played Rufus passed away in 2008, so they would either need to recast this role or write the story without the character completely.
Dumb and Dumber To proved though that just repeating the same humour doesn't work and so if they do go ahead with a 3rd movie, hopefully they can allow the "Wyld Stallyns" to have gained a little more sense, while still remaining chronically under-talented heroes. The world needs this after all the superhero films we keep on getting.
Last Updated: February 14, 2017