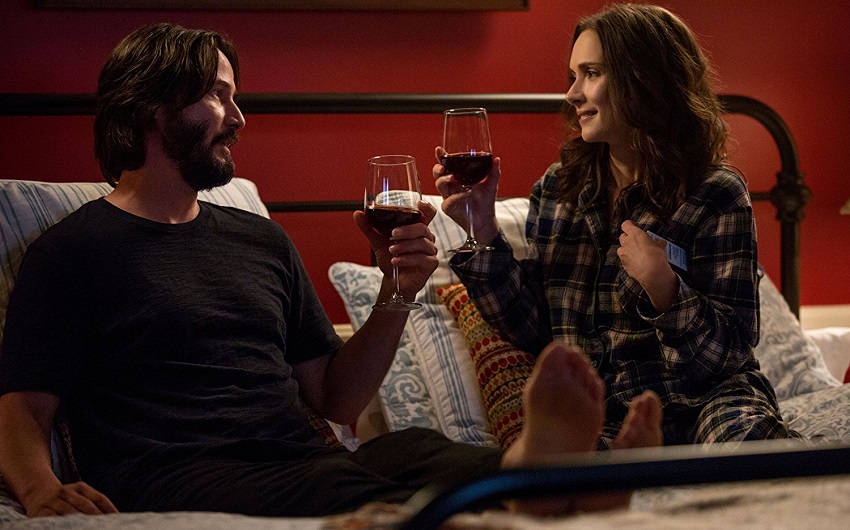 Destination Wedding is the upcoming romantic comedy from writer/director Victor Levin, better known for his work on TV series such as Mad Men and Mad About You, that stars Keanu Reeves and Winona Ryder. This marks the fourth time the pair have worked together, following Bram Stoker's Dracula (1992), A Scanner Darkly (2006), and The Private Lives of Pippa Lee (2009).
For those of you who don't know, a destination wedding is an obnoxious type of wedding where the couple-to-be choose a lovely destination away from home as the location for their wedding, inconveniencing everyone else who's obliged to attend. Reeves and Ryder star as a pair of unmatched strangers who're forced into each other's company when attending their mutual friends' destination wedding in Italy.
And because this is a romantic comedy and not a horror movie (which is debatable), I think we can all guess what happens next. The plot synopsis is as follows:
The story of two miserable and unpleasant wedding guests, Lindsay [Ryder] and Frank [Reeves], who develop a mutual affection despite themselves.
It all sounds quite predictable, but let's take a look anyway:
I was right, the plot is predictable. What I didn't think is that I would still find it rather funny. It's always been a bit of a thing that Keanu Reeves doesn't have the greatest range when it comes to displaying emotion, but his role here is actually perfectly suited to him – his deadpan delivery is fantastic. As someone who's been in that awkward position at a wedding and is regularly accused of employing dry humour, I identify with his character far more than I expected to. Opposite him Ryder is the perfect foil, being more outgoing and expressive – but not in an over-the-top way, which is another good choice.
I really enjoyed the brief glimpse we just got of this odd couple, who have great on-screen chemistry, and I definitely want to see more. What do you think?
Destination Wedding is due for release in the US on 24 August.
Last Updated: May 17, 2018