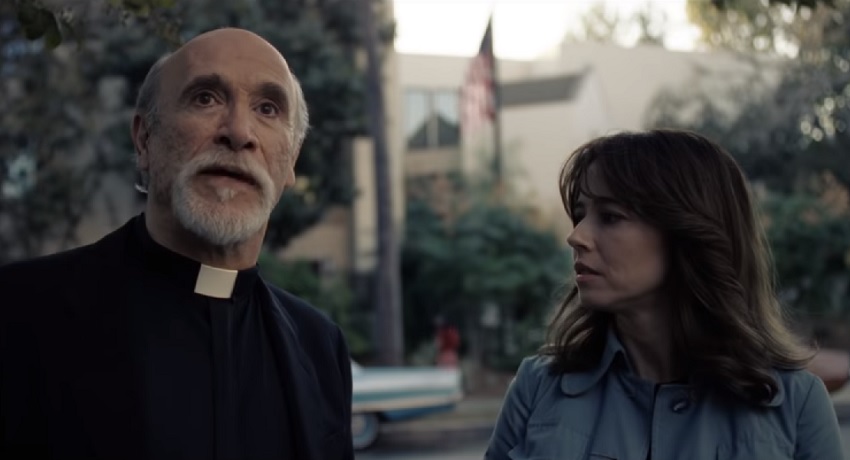 The Curse of La Llorona is the upcoming horror movie that marks the feature debut of director Michael Chaves, who's been tapped to direct the third installment of The Conjuring, and which draws its inspiration from the Mexican legend of La Llorona, or The Weeping Woman.
According to the legend, she was a mother who murdered her children by drowning them in a river and now her spirit is cursed to wander the Earth, searching and weeping for her lost children. If you hear her cries, you could experience misfortune or even death, and be especially careful with children because she might snatch them away believing they're hers – and then try to drown them once again.
The movie moves the story from Mexico to 1970s Los Angeles, and stars Linda Cardellini (Mad Men, Bloodline) as a social worker responding to a child endangerment call with her two young children in tow. However, ignoring her warning to stay in the car, her bored son begins to wander around the area when suddenly the sound of a woman crying attracts his attention – and in his concern attracts hers in turn…
The official plot synopsis is as follows: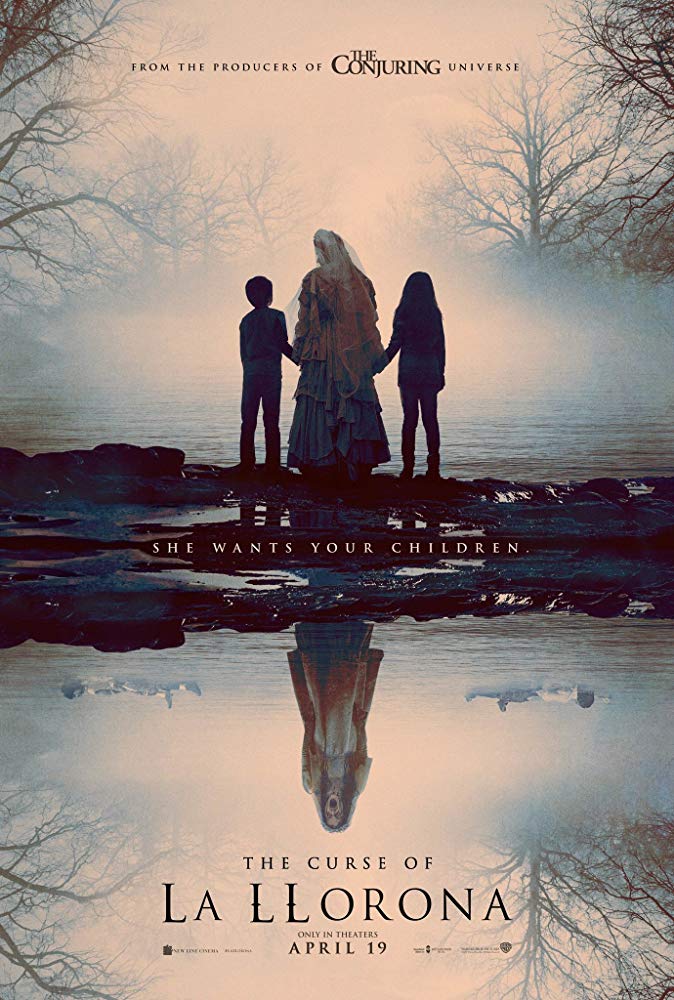 In 1970s Los Angeles, La Llorona is stalking the night—and the children.

Ignoring the eerie warning of a troubled mother suspected of child endangerment, a social worker and her own small kids are soon drawn into a frightening supernatural realm. Their only hope to survive La Llorona's deadly wrath may be a disillusioned priest and the mysticism he practices to keep evil at bay, on the fringes where fear and faith collide.

Beware of her chilling wail…she will stop at nothing to lure you into the gloom.

Because there is no peace for her anguish. There is no mercy for her soul.

And there is no escape from the curse of La Llorona.
Let's take a look:
Okay, you got me – twice. If that car scene is anything to go by, this is a great movie for those who enjoy jump scares. It looks like a solid horror feature that ticks all the boxes – a creepy monster, a mom trying to save her children, the world-weary priest, and plenty of scares.
The Curse of La Llorona is due to open in the US on 22 April, 2019. It also stars Patricia Velásquez, Sean Patrick Thomas, Raymond Cruz, Tony Amendola, and Marisol Ramirez.
Last Updated: October 19, 2018